AN INNOVATIVE and kind-hearted 9-year-old has raised thousands of euro for an Irish homeless charity after cycling hundreds of kilometres-- in his kitchen.
9-year-old James Cunningham, from Clontarf in Dublin, was inspired to hit an ambitious goal of 200km to help raise money for homeless charities, as he realised that the very real problem was currently being somewhat overlooked due to the coronavirus pandemic.
"I wanted to raise awareness for the plight of the homeless during the Coronavirus pandemic since their difficulties are not likely to be foremost in many people's minds right now," James said on his JustGiving page.
"But of course, they still need help. The charity workers themselves must also be facing huge challenges in doing their work. Let's help where we can!"
Advertisement
James's plan was to do a 12 hour 'virtual cycle' in his kitchen to raise €500 for the Peter McVerry trust, but his hard work and regular updates has so far raised €3,257-- and the donations keep pouring in despite James having finished his 12 hour, 256km challenge.
On the first day, the youngster cycled an incredible 100km in six hours, and was careful not to over-exhaust himself, making sure to take a break, and eating pasta for the slow release of energy-- a proper professional.
As he reached the end of his ambitious challenge, James thanked everyone for their donations and words of encouragement, saying "it really helps".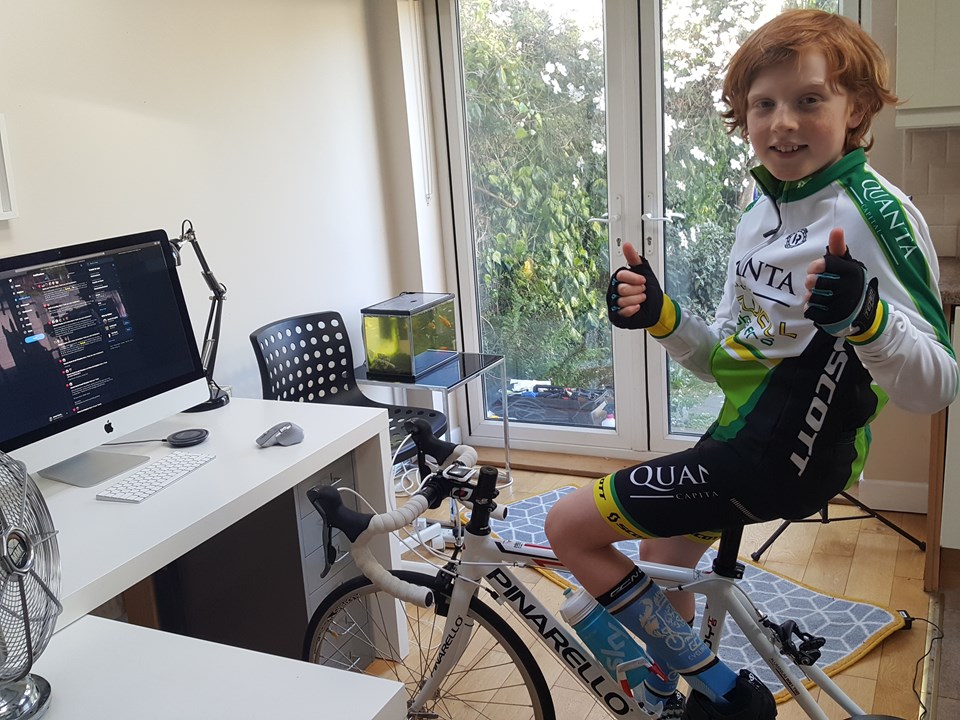 Advertisement
And as he hit the magic 12 hour mark, he celebrated by thanking everyone again, saying:
"Thanks for all the brilliant messages and the very kind donations. I started with a target of €500 and I've raised more than €2800 for the Peter McVerry Trust.
"I hope it helps a little towards the brilliant work they do especially at this time. I'm now going for a rest"!
While James's challenge is over, the JustGiving page remains open for donations, with James saying the extra publicity is helping to raise money for the brilliant work the Peter McVerry Trust does.
To check out James's challenge or donate to a great cause, you can visit the JustGiving page here.
Well done, James!