EXTINCTION REBELLION has courted questions and criticism online after an image surfaced of the group powering its Dublin protest using a generator.
A picture of the generator was shared on the Reddit Ireland page.
It showed a generator being used with a cardboard sign attached to it which read: "Yes this is a diesel generator. We are currently working on the problem"
According to the post, the generator was being used as part of the Merrion Street rally in Dublin earlier this week.
Thousands of people have taken to the streets of the Irish capital to protest against the Irish government's perceived lack of action on the issue of climate change.
Advertisement
A makeshift camp was built in the city centre while protestors also engaged in a "Climate Walk" involving banners, costumers and a large pink sailing boat.
Though new-generation diesel emits lower levels of carbon dioxide than petrol engine generators, they also emit higher levels of nitrogen oxides.
But while there was some criticism for Extinction Rebellion and the perceived hypocrisy of using such a generator, there were plenty of supportive voices online too.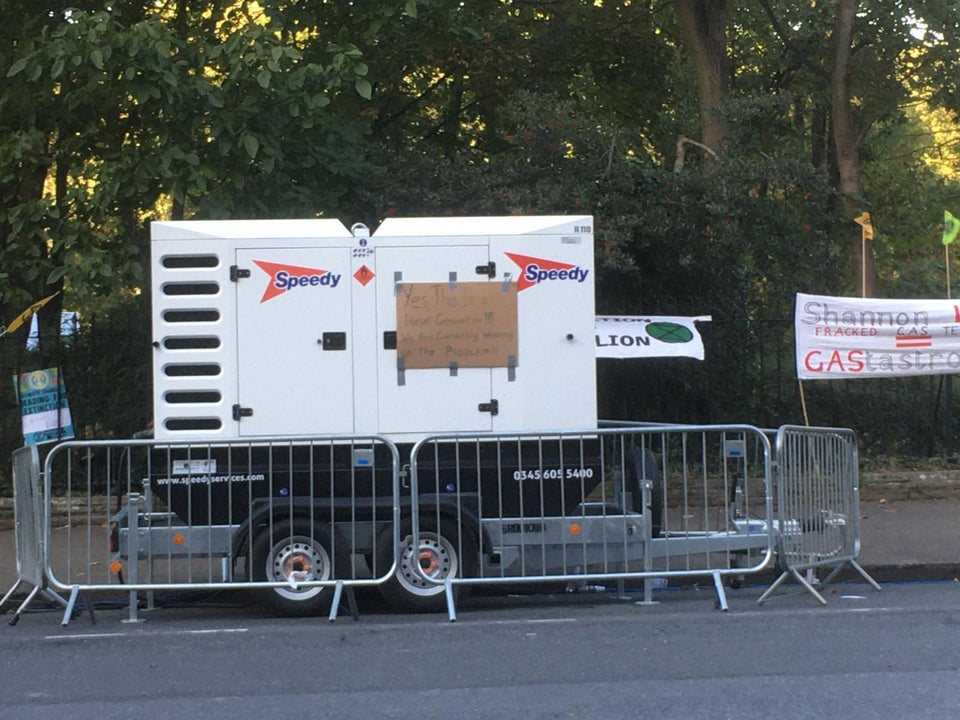 "It's a transactional thing," one Reddit users argued.
"Sure ER [Extinction Rebelllion] are burning fossil fuels. But I presume that the benefits of having electricity were quantified in some way.
"It probably boosted the profile of the event which spread the message further.
Advertisement
"All this gives ER more clout which can be used to more than offset the carbon they emit from the generator.
"Of course, people love to reject the complex truth in favour of a simple but misleading message."
"The backlash towards these protestors from the average Joe on social media is so depressing and frustrating," a second said.
"I truly believe it's one of the dumbest arguments in the modern world and it's so popular," a third chimed in.
"'You want to cut down on green house emissions but you wear/use/eat...therefore you are a hypocrite'
"If you're not living in a cave and wearing a burlap sack these idiots think they're a genius."
The Extinction Rebellion protest continues.
Advertisement