IRELAND WAS rocked by the sad news of Brendan Grace's sad passing last July, following a short battle with cancer.
A stand-up, storyteller and entertainer of some repute, Grace's career took in everything from nights spent rubbing shoulders with Frank Sinatra, to that legendary appearance Father Fintan Stack in Father Ted.
He left behind a legacy as one of Ireland's finest performers; someone capable of captivating huge audiences with a song or brilliantly comedic character.
Months on from his passing and Grace's family are continuing to celebrate and do justice to the incredible career and last memories he left behind.
Part of that involves working on arguably Brendan's biggest and, as yet, unfinished projects.
The writer and performer had spent much of the past 20 years writing the script for a film titled, The Spirit of Saint Patrick.
Days before his passing, Brendan succeeded in finishing the story, with help from director Damian O'Callaghan and Luke Corcoran.
Now his family has pledged to help make his dream a reality by getting script turned into a film to serve as a lasting reminder of what made him such a unique Irish talent.
"We are moving heaven and earth to fulfil his dying wishes," his daughter Melanie told the Sunday Mirror.
"We are trying to carry out any dreams that he didn't get to accomplish. We made a promise and we'll stick to it and try to do as much of it as we can."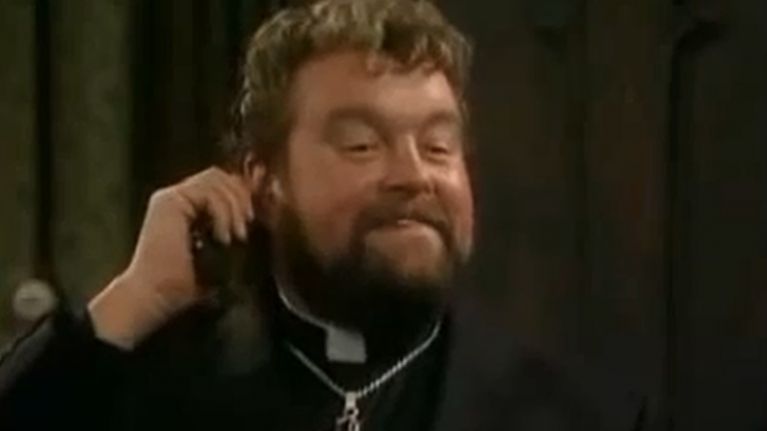 Finishing the story was a source of some comfort to the Irish comedian during his final few days.
O'Callaghan can still recall the moment he told Brendan work on the story was complete.
"Brendan was such an amazing storyteller," he said.
"We built up a great friendship. When he approached me about his idea, I wanted to be involved straight away.
"When I told him it was finished at the clinic, he smiled at me and said, "Go for it, get it done"."
A popular stand-up comedian, Brendan was famous for his amusing array of characters, including 'the Bottler' and 'the Father of the Bride' which left audiences in raptures.
As a musician, he made his name with a string of popular hits including, most notably, the chart-topping Irish song Combine Harvester, which was later covered by The Wurzels.