GAME OF THRONES fans have been given a clearer idea of what they can expect from the much-anticipated prequel series.
Deadline has confirmed that Poldark star Josh Whitehouse has been cast in a lead role for the show, which is being written by Jane Goldman who will also serve as showrunner.
The news follows the announcement Naomi Watts will also headline the medieval fantasy series spin-off as a "charismatic socialite hiding a dark secret."
George R.R. Martin, the author of the Game of Thrones novels, will also serve as co-executive producer on the series.
Though details surround the storyline and roles of those involved in the series are yet to be announced, Deadline revealed some key elements to keep in mind:
"The untitled prequel takes place thousands of years before the events of Game Of Thrones. It chronicles the world's descent from the Golden Age of Heroes into its darkest hour."
According to their sources, the show will deliver into the "horrifying secrets of Westeros" and "the true origin of the white walkers."
The "mysteries of the East" and the "Starks of legend" will also be covered in a story those behind the scenes believe will shock and surprise fans of the original.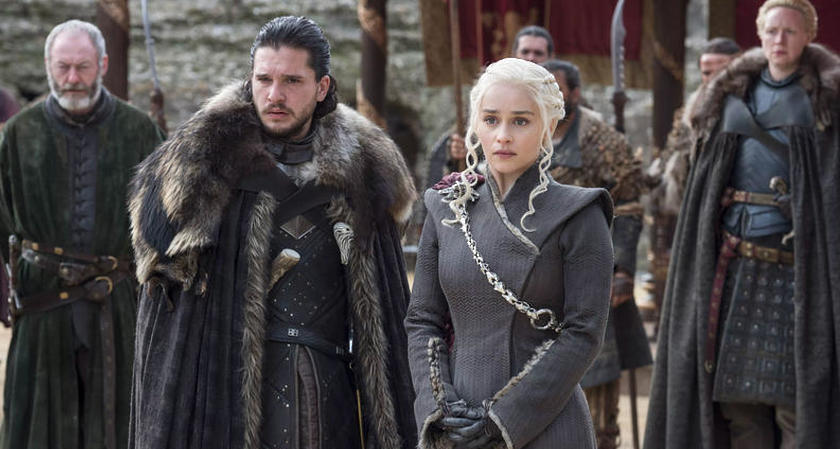 Vince Gerardis will also serve as co-executive producer, having already worked on Game of Thrones while Damages and Bloodline creator Daniel Zelman has also been recruited.
Given that much of the series will take place in Westeros and several other familiar GoT settings, it's also likely that the series will return to Ireland to film the series.
Richard Williams, the head of Northern Ireland Screen, previously to the BBC that HBO "may not" end up leaving the region for long.
"Game of Thrones is still occupying Titanic Studios and I can't really think about what might replace them in Titanic Studios until they leave," he told BBC News NI.
"I don't want them to leave and who knows they may not.
"I can't say too much, but it is in the public domain that they have ambitions to have spin-off content likely to be a prequel in terms of the storytelling, so who knows?"