GAME OF Thrones author George R.R. Martin has opened up about some of the reservations he has about how HBO has adapted his novels.
Speaking to Rolling Stone ahead of the premiere of the penultimate episode of the medieval fantasy series, Martin admitted he would have preferred if HBO had stuck to the plot points he set out in his A Song of Ice and Fire Novels.
The quotes make for interesting reading in the wake of the second-to-last episode, which left many fans divided and critical of the paths taken by certain characters on the show.
In the interview, Martin highlighted how Sansa's story on the show deviated from the books and how he would have preferred it to remain faithful to the source text.
"Well, yeah – of course you have an emotional reaction," he said.
"I mean, would I prefer they do it exactly the way I did it? Sure. But I've been on the other side of it, too. I've adapted work by other people, and I didn't do it exactly the way they did it, so…."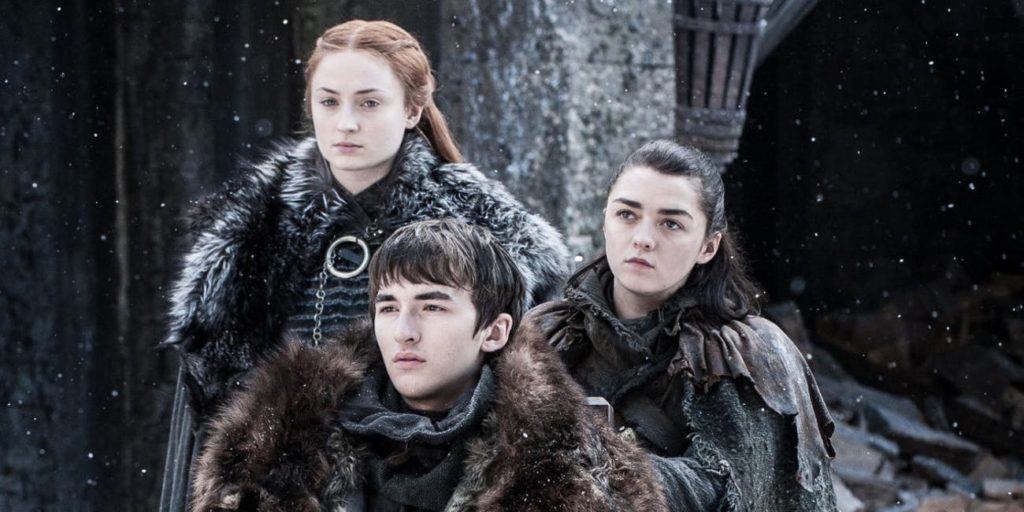 While Martin remained largely philosophical on the subject, he did attribute some of the changes to the fact he has yet to finish the books.
"Some of the deviation, of course, is because I've been so slow with these books. I really should've finished this thing four years ago – and if I had, maybe it would be telling a different story here. It's two variations of the same story, or a similar story, and you get that whenever anything is adapted," he said.
Asked to sum up his feelings about the show's ending, the Game of Thrones author indicated he would have liked the series to go on a little longer.
"You know, it's complex. I'm a little sad, actually. I wish we had a few more seasons," he said.
"But I understand. Dave and Dan are gonna go on to do other things, and I'm sure some of the actors were signed up for like seven or eight years, and they would like to go on and take other roles. All of that is fair. I'm not angry or anything like that, but there's a little wistfulness in me."
Once again, however, Martin admitted he was well versed with the inner workings of TV and the lifespan of shows on the small screen.
"I've worked on other shows, you know? Twilight Zone in the mid-'80s, and then Beauty and the Beast for three years," he said.
"And whenever a show ends, and the longer the show lasts the harder it is. You're really with a family. You're with them for a large part of the year, and not only working with them, but you're often living with them in some distant location where you're all in one hotel together.
"You're seeing them every day, like five days a week, sometimes seven days a week. They're very intensely involved in your life."