A GIANT rat trained in sniffing out landmines in Cambodia is to retire after five years of incredible, life-saving, work.
Magawa is a giant African pouched rat by breed and originally hails from Tanzania.
Dubbed the "hero rat", he is the star graduate from the Belgian charity APOPO, an organisation set up to train rodents to assist in the removal of landmines and unexploded bombs.
Working alongside a human handler, it was Magawa's job to alert them to the presence of these potentially deadly devices.
It was a role he excelled at, helping clear some 225,000 square metres or 55 acres of land in Cambodia – an area of space that equates to around 31 football pitches.
Across that space, Magawa successfully detected 71 landmines and 38 items of unexploded ordnance, saving countless lives in the process.
APOPO is involved in the clearance of mines left behind from conflicts in countries like Angola, Zimbabwe and Mozambique.
In Cambodia alone, it is estimated that the number of unexploded mines laid across the country in the years between 1975 and 1998 numbers in the millions.
Cambodia has the most mine amputees per capita in the world, with over 40,000 people wounded by mines and unexploded devices.
Most rodents can be trained in scent detection and are capable of carrying out repetitive tasks, but APOPO discovered African giant pouched rats were particularly suited to the clearance of landmines.
This is because they are small enough to walk across minefields without triggering the explosives and can cover a larger area of ground at a faster pace – approximately the size of a tennis court in just 30 minutes – compared with the more cumbersome metal detectors.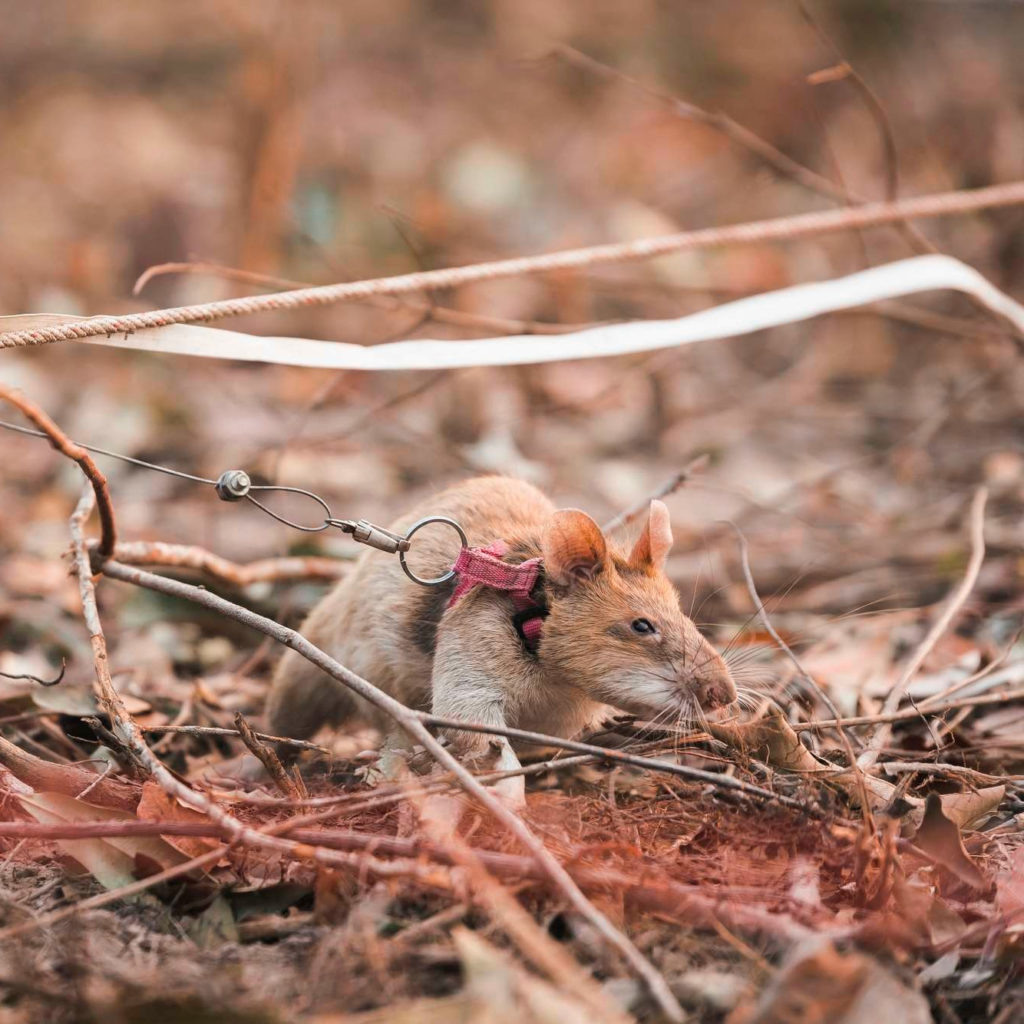 Magawa is a particular special rat though – something that was duly recognised in 2020 when he was honoured with the UK's PDSA Gold Medal.
The award is the animal equivalent of the George Cross and is handed out in recognition of any acts of heroism by British citizens and military personnel.
While several dogs, cats, horses and pigeons have been counted among the recipients of the award, Magawa was the first rat to receive the honour in the charity's 77-year history of recognising animal achievements of this kind.
Having shown incredible bravery and skill during his short life to date, it has now been decided that Magawa should retire and enjoy the rest of his remaining years in peace and safety.
"Although still in good health, he has reached a retirement age and is clearly starting to slow down," APOPO said. "It is time."
Malen, Magawa's handler, said in a statement: "Magawa's performance has been unbeaten, and I have been proud to work side-by-side with him.
"He is small but he has helped save many lives allowing us to return much-needed safe land back to our people as quickly and cost-effectively as possible. But he is slowing down, and we need to respect his needs. I will miss working with him!"
In the meantime, APOPO has been busy recruiting some suitable replacements with as many as 20 landmine detection rats already on the path to joining the ranks having passed the initial entry test.
There will only ever be one Magaway though.