GINGER EMOJI have been made available to use on the Apple iPhone for the first time.
Plans to introduce the redhead emoji to the Apple smartphone were announced earlier this year as part of a batch of some 70 new emoji.
Now they have finally been made available to use the public beta version of Apple's newly updated operating system iOS 12.1.
To access the new redhead emoji, iPhone users must download the new iOS 12.1. They can sign up to the programme via the following link.
Though the new emoji are only available on the new iOS 12.1 at present, software updates are also expected on the iOS, macOS, and watchOS.
Other new emoji additions include animals like a lobster, parrot, kangaroo, and peacock while grey-haired, curly-haired and bald characters have also been added.
A selection of new fruits and vegetables, including lettuce and mango, have been added along with a variety of sweet treats that include a cupcake icon.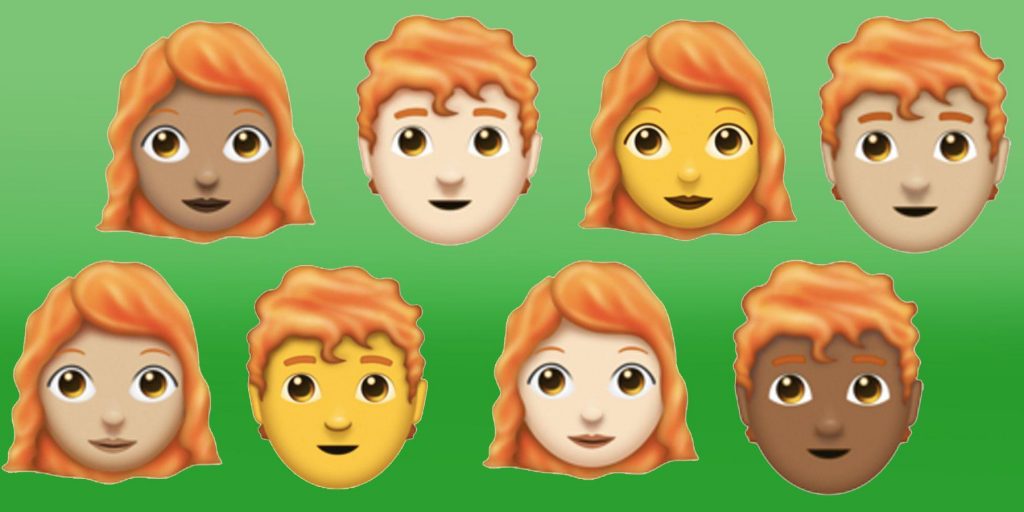 New smileys include a party face, pleading face, cold face and face surrounded by hearts.
There's also an infinity sign, an evil eye symbol and a test tube among other notable emoji highlights.
Ginger emoji remain the headliners though.
Speaking to CNN back when news of the ginger emoji plans broke, World Emoji Day creator Jeremy Burge admitted the new redhead emoji is the most significant of the new bunch.
"As always, some of the most vocal requests for new emoji are about representation, and this update delivers some of the most common requests," he said.
"In particular the redheads and curly-haired options are likely to be popular."