THERE'S an old saying: to 'Irish up' something, and it's one of the most welcoming adages in our language.
It basically means 'to add whiskey to'. It can refer to coffee, soft drinks, heck - you could even 'Irish up' a glass of milk if you wanted to.
But for now, we're focusing on a combination that really does work, and is seldom seen in your mainstream drinking locales.
Mulled wine, as we know, is a delightful Christmas staple. It's the warm, cosy cousin of a gorgeous glass of Châteauneuf-du-Pape (or whatever overpriced bottle of wine you choose to try and impress your dinner guests when they come over).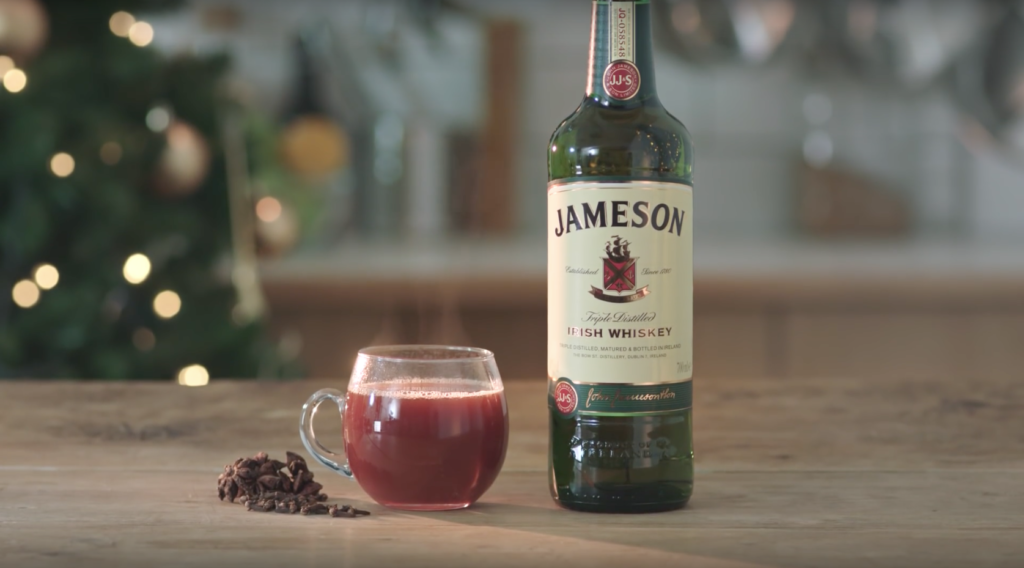 Advertisement
Garnished with ... well ... whatever spices you like, but traditionally, cinnamon, cloves and star anise, to name a few. Add in a slice of orange or lemon and you're all set. Undoubtedly, mulled wine always goes down a treat.
But have you ever wondered what it would be like to 'Irish' it up a bit?
Well, Jameson Irish Whiskey have, and they've only gone and created their very own Irish mulled wine cocktail.
They call it 'The Hand Warmer', and it's a thing of beauty.
If you need it in your home this Christmas, here's everything you'll need to know, courtesy of Jameson Whiskey:
What you will need:
1 bottle of Jameson Original
3 parts of pressed apple juice
The zest & juice of 3 lemons
1 jar of date syrup (or honey if you can't find date syrup)
50g of sliced ginger
3 cinnamon sticks
1 tablespoon of cloves
6 green cardamom pods
3 star anise
Advertisement
How to make it:
Pour 3 parts of pressed apple juice into a large cooking pot.
Wrap 3 sticks of cinnamon, 3 star anise, 1 tbsp cloves, 6 green cardamom pods, zest from 3 lemons and 50g of sliced ginger in a cheese cloth.
Place spices in the cooking pot with the apple juice on medium heat until the liquid boils.
Add 1 jar of date syrup and the juice of 3 lemons.
Add Jameson into a tempered glass.
Ladle in your hot mix as needed.
And if that for some reason wasn't straightforward enough, here's a video which walks you through the process. Cheers!