*Warning - Graphic images*
A HORSE that was struck by an Irish Rail train near Adamstown, Co. Dublin on Thursday morning sadly died after suffering extensive injuries.
The pony reportedly died around two hours after it was hit, shortly before veterinarian specialists arrived, looking to treat it.
The tragic incident happened just around 7am in Adamstown, when a number or loose horses wandered onto the train-line.
One horse was struck, causing significant delays to rail services heading into Dublin.
Her stomach was bloated, indicated that she could've been pregnant.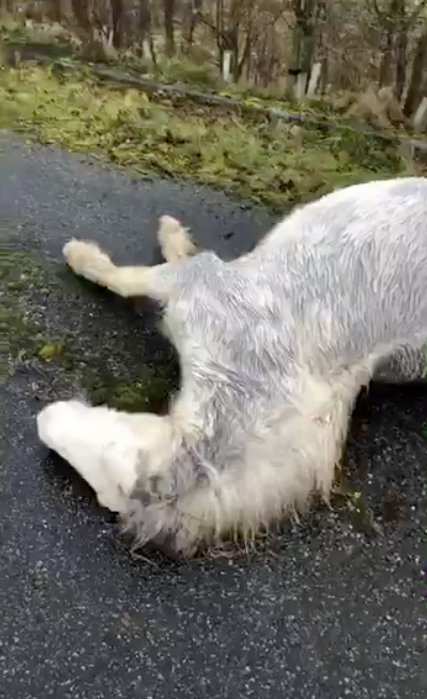 Animal charity My Lovely Horse Rescue arrived some time later, but unfortunately got there just after the mare passed away.
They posted a video on Facebook of them at the scene where the horse died, reprimanding the council and the government for not doing enough to ensure the safety and protection of horses around the country, saying that many are left on public land and aren't secured properly.
"This was live at the scene earlier of the poor pony that was hit by a train at Adamstown station.
She ran to the other side of the tracks and died in pain before the vet got there," they wrote.
"Another 3 ponies have been secured that also nearly got hit.
"This is outrageous, My Lovely Horse Rescue (MLHR) volunteers are sick to death reporting horses and having to witness such carnage.
"These horses are on South Dublin County Council land. When are the government going to listen to us??? We want enforcement, fines...we want justice for so many lives that are lost due to neglect and cruelty."
Speaking to the Irish Mirror, a MLHR volunteer said: "This was horrific and completely unnecessary.
"Obviously the driver was not going to be able to stop on time, they couldn't do anything. Irish Rail responded very quickly to get the other horses to safety.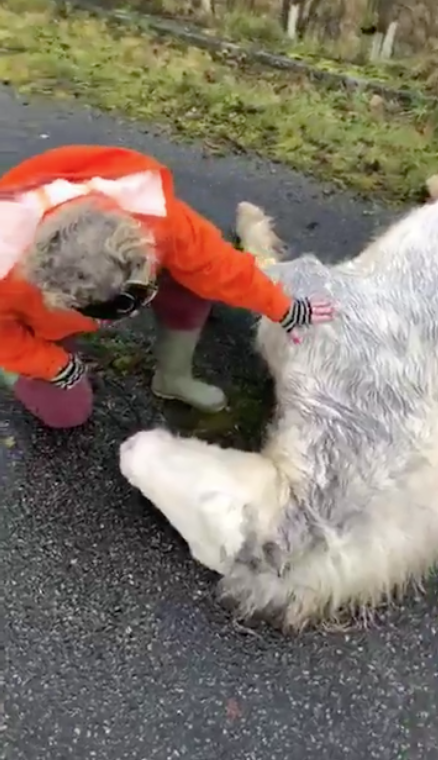 "She [the horse] was over the other side of the tracks to where we found her with the other three horses when she was struck.
"So she managed to cross the track with the injuries and then drop. She suffered greatly, she was probably alive for an hour and a half to two hours before she died."
She continued: "There's not much more that we can do. You have to ask, where are the enforcement officers at times like this? Adamstown is a known hotspot in recent years for horses being left to roam.
"We suspect that the horse is not chipped, and now someone has to remove the body from the scene. The council will do it, but someone has to pay them.
"Of course we do this because we love doing it. But because of incidents like this we're spending money on removing bodies rather than caring for the horses we have. That's why donations are so important."
To see the full video from MLHR, click here.