PRESIDENT Higgins' historic State visit to Britain is underway - but what do the second-generation Irish make of it? Robert Brennan found out...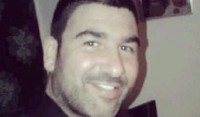 For second generation St Alban's Irishman Ricky Dunne, 37, it's a bittersweet moment.
"A part of me feels positive as times are changing for the better but bitterness still remains while we don't hold 32 Irish counties," he says. "Until that day most Irish nationalists will feel the same, whether they say it openly or not."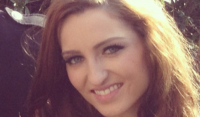 Nicole Moriarty, 25, whose parents are from Dingle, in Kerry, is however delighted the president is visiting.
"I think it's a fantastic sign the relationship between the two countries is as strong as ever," she says. "With the president being welcomed so warmly here, Irish accents on every London street and the world Irish dance champs this month, it's an exciting time to celebrate being Irish in this country."
Harrow's James Murphy, 37, however, is not overly impressed by the visit. "The President coming over for a week isn't going to have any impact on my life," he says. "I don't know where he will be, I won't be there anyhow so it really doesn't bother me. I suppose it shows the relationship between England and Ireland is in good shape but will his trip here enhance my life in any way? I can't see how it will."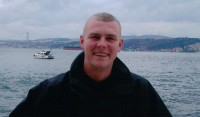 But Ciaran O'Keeffe, 31, from Acton, whose parents are from Cork and Kerry admits the state visit means little to him.
"The economy's so bad over there, even the President is coming looking for work," he joked.
From Pimlico, 51-year-old Maggie Groarke's father came from Achill, Co. Mayo, while her mother is from Nenagh in Tipperary.
"I respect Michael D Higgins and what he's doing," she says. "He is a really knowledgeable person. It's the first state visit so it excites me a lot. It just shows that there can be collaboration at state level between two countries, which have such a fractious and contentious history.
"It's significant and reflects all the work and peace making that has gone on. It's huge and allows people of second generation Irish identity to be proud and walk with their heads held high. I regard him as a leader every bit as much as my parents would. I believe he represents me and feel proud of him."
Willesden resident, John Fitzgerald, 42, whose family are from Dublin, added: "I think it's a good thing he is coming over. The Queen going to Ireland a few years back was a big deal, although this isn't on that level. I wasn't impressed when all the politicians were flying around the world on St Patrick's weekend. The economy is still in a bad state in Ireland so it doesn't look great."
But John believes the visit is a good opportunity to acknowledge the generations of Irish who have been in Britain for decades.
"They've made lives for themselves in England but never forgot about the family they left behind," he says. "There's also the ones who have been forced to leave home more recently because they've no chance of a job if they stayed. That shouldn't be forgotten. I've got mates who don't really want to be here. but they didn't have much of a choice. The visit shouldn't overlook that fact."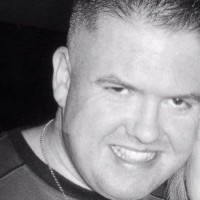 Musician Andy Nolan from the BibleCode Sundays has roots in Longford. "Relations between Britain and the Irish Republic have improved dramatically since the Good Friday Agreement, which can only be a good thing," he says.
"I hope this state visit can also be another step towards Irish unity, where in an Ireland of equals both communities can look positively towards a shared future together while also celebrating their diversity."
Visit our special State Visit section here with news and features around the President's historic visit and the Irish in Britain
Buy tomorrow's Irish Post print edition for a special souvenir edition marking the Presidents' visit