POPE Francis has said the Catholic Church should apologise to gay people for the way it has treated them.
Speaking to reporters on him recent trip to Armenia, Pope Francis added that the Church had "no right" to judge the LGBT (Lesbian, Gay, Bisexual and Transgender) community and should show them respect.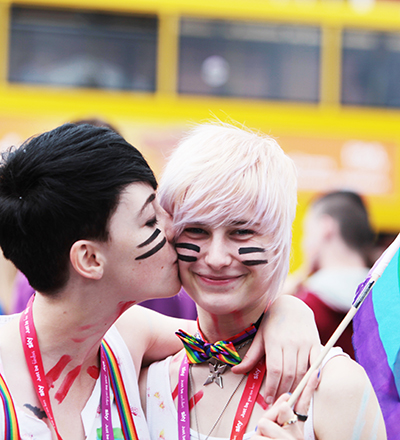 He said: "I repeat what the Catechism of the Catholic Church says: that they must not be discriminated against, that they must be respected and accompanied pastorally."
The Pope's comments come after he was asked what his thoughts were on Cardinal Marx who spoke to a conference in Dublin on the Church in the modern world.
Cardinal Marx told the conference that the Catholic Church should ask forgiveness from the gay community for having marginalised them.
The Pope's remarks come after the annual Pride celebrations in both Dublin and London last weekend.
Over 20,000 participated in the for the annual Dublin LGBTQ Pride and there were close to 55,000 spectators.
A recent report published by ILGA Europe – the European Region of the International Lesbian, Gay, Bisexual, Trans and Intersex Association - has ranked Ireland 17th out of 49 European countries to be gay in.
Since Ireland's historic marriage equality referendum last May, Ireland has moved up the list three places from 20th to 17th.
The report praised Ireland for becoming the first country in the world to introduce marriage equality by popular vote and embracing the change.