AN IRISH mother-of-three who has lived in the US for over 20 years has spoken of her dismay at finding bulletproof school bags for sale in a local shop.
Speaking exclusively to the Irish Sun, LA resident and parent Tracey Meighan Kochout who is originally from Navan in Meath, expressed her shock and sadness at the discovery.
The backpacks are made by a company called Guard Dog Security, and according to their website, each is "tested and certified against .44 magnum and 9mm" weapons.
Protection doesn't come cheap either, with backpack prices ranging from $119.99 all the way up to $299.99. Bizarrely, their website also stocks bulletproof picture frames and calendars.
"I couldn't believe it," Kochout said.
According to the Gun Violence Archive, as of August 21, 2019, there have been 262 mass shootings in the US so far this year.
A mass shooting is defined as an incident in which five or more people are injured in an incident involving a firearm. They don't necessarily have to be lethal incidents.
So far in 2019, there have been 17 lethal mass shootings. It's a situation that has left Kochout powerless to protect her children.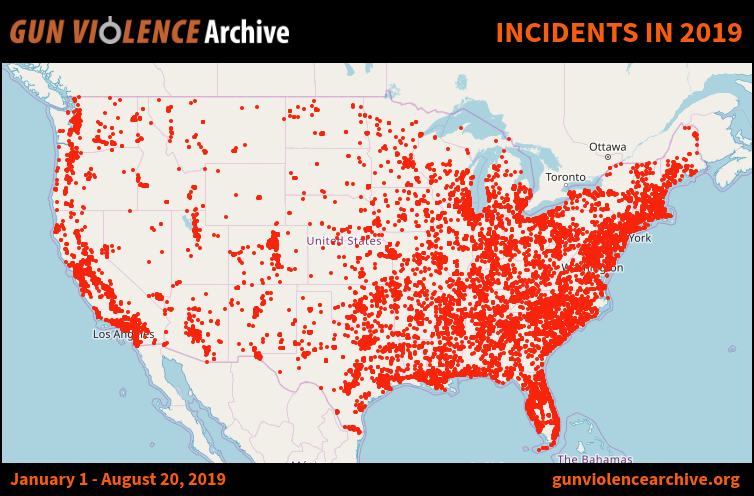 All she can do is live in hope that her family is never affected and that, ultimately, steps are taken to change gun laws for the better in the US.
"It doesn't bear thinking about. In my opinion, we can't live in fear. You just have to live your lives in the hope that you or your children never end up in a situation like it," she said.
"Every day there's a shooting. I personally am against guns but some of my neighbours have them.
"It's funny how here in California, you can't buy a drink until you're 21 but you can go to any sports shop or gun shop and buy a gun at the age of 18 with your driving licence."