AN Irish pensioner facing into his 10th Christmas alone has taken to placing newspaper adverts in a bid to find someone else to spend December 25 with.
James Gray, 85, cannot even remember the last time he saw someone else on Christmas Day after a decade of lonely festive celebrations at his London flat.
Earlier this month the retired butler - who once served Ronald Reagan - placed an advert with The Irish Post looking to establish a pensioners group to celebrate Christmas Day with.
And although he had high hopes that his festive plan would work, he was left disappointed when only one person responded to his advert.
Mr Gray's hopes suffered a further setback when the respondent later told him she would be spending Christmas Day with someone else.
Now the 85-year-old, who has no immediate family to call on, is  worried that he will have to suffer Christmas alone again this year.
"I just want to find someone in time," he said.
"I am used to the loneliness, but I do not want it to be the same this year.
"I think there must be quite a few lonely people around and I am on my own, so it would make sense I think if someone came here for Christmas lunch.
"I just had smoked salmon and prawns on my own last year and I had to put up with it.
"I think the last time I saw someone on Christmas Day was when I saw my accountant about 10 years ago.
"This time of year is so hard if you are old and alone because it feels like everybody else around you is enjoying themselves," he told The Irish Post.
Mr Gray is just one of almost half a million over-65s who face spending Christmas alone, according to the British charity Age UK.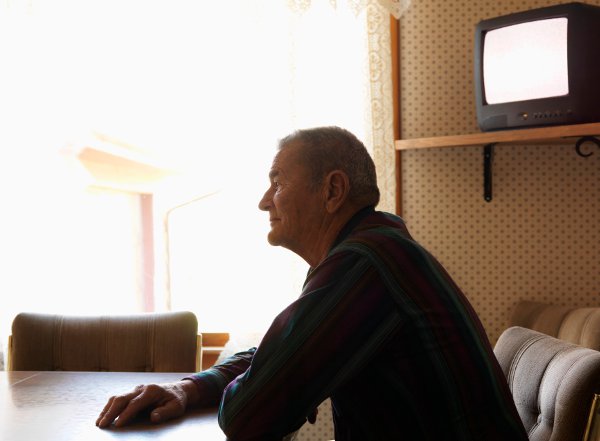 Caroline Abrahams, Age UK's director, said the number of older people suffering from loneliness was likely to be increased by cuts to social service budgets.
"As we head towards Christmas this is a chilling outlook for too many older people," she added.
"What's even more concerning is that the majority of older people facing Christmas alone are aged 80 or over, making them the most vulnerable and at risk at this time of year."
One-in-10 Irish people in Britain today are in this high-risk over-80 age group, compared with one-in-20 people in the general population.
The warning comes as one community leader dubbed isolation one of the "most important" challenges facing the ageing Irish community in Britain.
Tom McLoughlin, manager of the Leeds Irish Centre, called for the creation of Irish-only care homes to tackle the problem from a culturally-sensitive perspective.
He said he sees the effect of loneliness every week at his Tuesday lunch club.
He also warned that isolation during the holiday season will be a problem for Irish men in particular.
"A lot of them came over here to work on the buildings but now find themselves on their own because they have no immediate family and did not marry," Mr McLoughlin said.
"The problem is that they are very proud people and will not go cap-in-hand to others."
The Irish Post is collecting Christmas cards for Mr Gray. If his story has touched you and you would like to have a card passed onto him, please send it to: The Irish Post, Suite A, 1 Lindsey Street, Smithfield, London EC1A 9HP.