AN IRISH SENATOR has been left red-faced after a series of old tweets were unearthed with seemingly derogatory notions about travellers and dwarves - among others - within them.
Lorraine Clifford-Lee, a Fianna Fail politician who has served as Senator for the Cultural and Educational Panel since April 2016, was found to have tweeted that Kim Kardashian had a "fat arse" and how a "black Brazilian dwarf with ginger hair" sat next to her on a bus.
She has since apologised for the tweets and puts the attention her posts have garnered down to a smear campaign against her.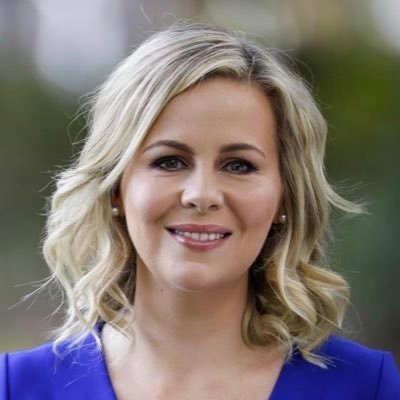 In June 2011, the 38-year-old tweeted: "I think some pieces are cute but others look like something from a Traveller wedding."
Just a months later she tweeted: "Just doing up inventory of items in my car when it was stolen by some knacker. I think I'm going to cry."
The in October 2011, she posted: "Was on Dublin Bus for the first time in about a year yesterday. Forgotten how much fun it is. Black Brazilian dwarf with ginger hair sat beside me."
And in June 2012, she tweeted: "Fat arse Kardashian is in Dublin apparently with her fella."
Responding to public reaction to her historical tweets, Ms Clifford-Lee released the following statement:
"I want to be absolutely clear, the tweets were wrong and I apologise for any hurt or offence caused by them," she said.
"While it does suit some people to take my tweets out of context for their own right-wing agenda, I hope that the people of Dublin Fingal will not be distracted by personal smear campaigns such as this.
"Anyone who has worked with me since my election to the Seanad three years ago can confirm the role I played in promoting progressive policies.
"I also actively supported the marriage equality referendum and the campaign to repeal the Eighth Amendment."
On November 29, the Fingal constituency by-election will be held, and Ms Clifford-Lee says she hopes the election campaigns will focus on "the very real issues that people face every day" and not her tweeting from years gone by.