The case against — by Professor Christine Kinealy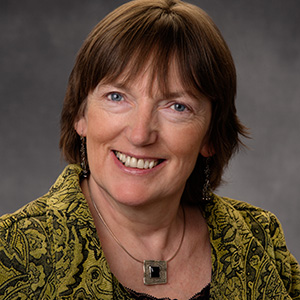 Hungry is shameless … in more ways than one, says Professor Christine Kinealy, Director of Ireland's Great Hunger Institute at Quinnipiac University, USA
Hearing that Channel 4 has commissioned a comedy about the Irish Famine was not a good start to 2015.
Defenders have likened the concept to that of Shameless, a comedy-drama (on both sides of the Atlantic) about an impoverished, dysfunctional family. But, poverty is not the same as famine, and being dysfunctional is not the same as being powerless.
This year marks the 170th anniversary of a mysterious potato disease, or blight, appearing in Ireland.
Six further years of potato disease followed. But what turned the inevitable subsistence crisis into a lethal famine was a series of inadequate and inappropriate relief measures introduced by the British Government — which had been the sole legislator for Ireland since 1801.
The consequence was that in the space of six years Ireland lost 25 per cent of its population, making the Great Hunger the most lethal famine in modern history.
Moreover, the population of Ireland remains smaller today than it was in 1845, making it unique among western democracies who have all experienced massive population growth. Put another way, the impact of the Famine continues to this day.
There was no neat or happy ending.
Mass emigration, both during the Famine and in subsequent decades, created Irish communities throughout the world, particularly in North America, where millions of Irish Americans regard the Famine as part of their founding story.
This is evident from the large number of memorials that have been erected there since 1995.
But while emigration may have provided an escape from starvation, many who left regarded it as exile. The early generations of migrants not only experienced extreme anti-Irish prejudice, recent research has shown that if they survived the journey, their average life expectancy was only six more years.
Again, no neat or happy ending.
For many years there was a silence in regard to the Famine. Tellingly, the first place to introduce the Famine as a part of the schools' curriculum was New Jersey in 1994, as part of a human rights curriculum.
For Irish people, while the Famine is a significant part of their history, it can also be viewed as part of a wider history of the denial of human rights and the struggle for social justice — issues that have as much relevance in the 21st century as they had in the 1840s.
Hunger and famine exist in many parts of the world today. Viewing them through a prism of comedy is not only insulting, it is disingenuous and ideologically dangerous.
As a result of the new research on the Irish Famine that has emerged in the last 25, we have gained many fresh insights into the complexity of those tragic years.
This research has helped us to move away from simplistic narratives and crude stereotypes.
A danger of using the comedy format to tell the story of the Famine is that the characters can very easily become stage 'Oirish', and that the real heartbreak of the Famine be absent or marginalised.
Instead, disease, death, eviction and emigration will be viewed as funny, rather than tragic – and we might forget that they were preventable.
Where do comedic and artistic boundaries begin and end? I don't know. But I have researched the topic of the Famine for over 30 years and I have failed to discover anything that is humorous about the slow and painful deaths of one million people, a disproportionate amount of whom were children under the age of nine.
Nor do the accounts written by the men and women who witnessed the suffering first-hand record anything other than abject horror at the scenes they were witnessing — in the words of 26-year-old Quaker, James Hack Tuke, who visited Mayo and Donegal in 1846 and again in 1847, the people were 'living skeletons… scarcely able to crawl'.
In the space of only six years, over one million people died in Ireland. Many were buried without coffins, in mass pauper graves; others were left where they dropped dead, for fear of contagion. Just as tragically, their names and deaths were not recorded, as so they remain lost to us forever as individuals.
We only know them as a cold statistic. In death, as in life, their lives did not matter to uncaring bureaucrats in Westminster and Whitehall. Comedy is no way to honour their memory.
The Irish Famine is too recent, too raw and too relevant, to be reduced to the medium of a comedy show. Bad history and bad comedy will combine and the outcome will be bad taste. Yes, it is shameless.
Professor Christine Kinealy, whose most recent publication is Charity and the Great Hunger in Ireland. The Kindness of Strangers (Bloomsbury, 2013), is a former Irish Post award-winner who was previously a senior lecturer in history at the University of Central Lancashire.
Born and raised in Liverpool, to parents from Mayo and Tipperary, Prof Kinealy earned her PhD from Dublin's Trinity College.
The case for — by stand-up comedian Rory O'Hanlon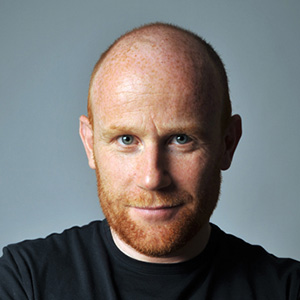 Rory O'Hanlon is an Irish stand-up comedian based in London. A regular on the comedy circuit he has performed at the Edinburgh festival annually since 2008.
So Channel 4 has commissioned a comedy show about the Famine. Doesn't it sound like a good Friday night in front of the telly. First it's Friends then Graham Norton but what's on in between — a show about how millions of Irish people died of starvation in the late 18th century. It will be great craic, surely!
Well not for some it appears, as over 30,000 people have signed a petition to stop the show Hungry being made. My God, Channel 4 must have been up for hours thinking of the name. No potatoes must have been a close second.
Over 30,000 people from Ireland, Britain, New Zealand, Australia America, Switzerland — didn't know that many Irish had ended up in Switzerland — France, Canada and even Turkey are up in arms about something nobody has seen.
It has to be said, the Famine is not a subject which makes you think 'this will be a great craic', but this may also be said for the brilliant 1980's BBC comedy series 'Allo, 'Allo! — a story set in a small town café in Nazi-occupied France.
If this had been read out aloud to people it would have certainly made them think 'oh my God what are are these people thinking of?'
A comedy show about the Second World War, do they not realise the amount of innocent people killed in that war?
Another prime example would be Blackadder Goes Forth, another comedy series set in the trenches of World War I.
Are you kidding me, do you have any idea of how many innocent people were killed in the First World War?
But this is not what these shows are about, they're not to poke fun and make ridicule of such tragedies, but to tell a story of what it was like for people living in these times.
You're telling me nobody laughed through this period of history?
I know most bad situations I've ever been in will almost certainly lead to some sort of story where at some point a sense of humor may be needed.
If you've seen 'Allo 'Allo! or Blackadder you know what period of history they're talking about.
But how the shows are written makes you fall in love with the characters, and at no point do you think the writers are being disrespectful to the people who lost their lives in the period of history.
In fact the closing scene in Blackadder is one of the most peaceful and respectful pieces of television ever written.
So let's all stop complaining about something that has yet to be seen, let's trust the people involved in the show.
At least give them a chance to make their mark on television history, and who knows people may even smile.