JAMESON HAS is shaking things up with its latest Irish whiskey-based creation: Jameson Cold Brew.
A heady mix of whiskey infused with coffee flavours, it is made using Fairtrade Arabica beans from Colombia and Brazil and contains around 17mg of caffeine per shot.
Ideal for brunches or end of night celebrations, Jameson Cold Brew contains the spirit maker's trademark triple-distilled whiskey blend and is 70 proof (35% ABV) making it slightly less alcoholic than the standard version.
Described by Jameson as a "a perfectly balanced combination of our smooth Irish Whiskey with hints of toasted oak, dark chocolate and a rich coffee aroma" Cold Brew is the perfect accompaniment to a raft of cocktail favourites.
Cocktail suggestions include an Espresso Martini, Irish Coffee or a "Cold" Fashioned.
Alternatively, Jameson Cold Brew can be enjoyed with a couple of ice cubes for cool company.
Advertisement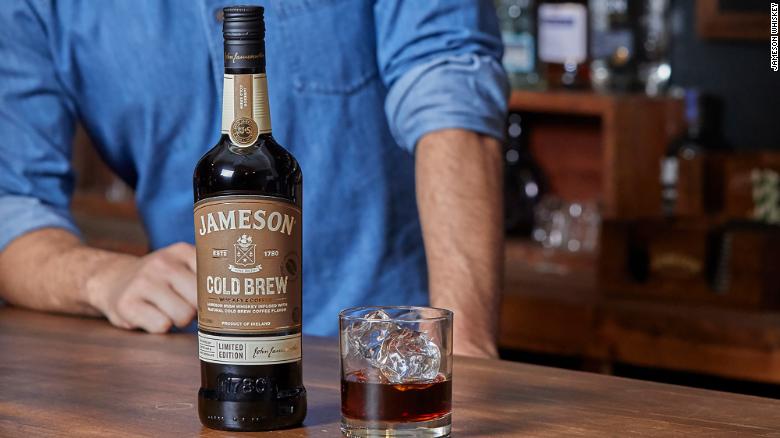 The Irish whiskey giant is not the first company to take tentative steps into the world of cold brew coffee-related alcoholic products.
Jägermeister, for example, released their own coffee-infused effort a few months back.
Available from February 10th onwards, James Cold Brew will be available at all good bars and restaurants for a limited time.
Perfect for getting your buzz on - in every sense of the word.