THE Jeremy Kyle Show has been shut down permanently by ITV after the death of a man who appeared on the show.
63-year-old Steve Dymond was found dead the week after failing a lie detector test on the daytime show.
He had gone on the programme to prove to his estranged fiancée that he hadn't cheated on her in the hopes of a reconciliation, but after failing the show's lie detector, Dymond was unable to do so.
In light of the controversial circumstances, members of the public have been calling for the show to be cancelled over concerns for how participants are treated and a lack of aftercare for them following their appearances on the programme.
Downing Street also expressed concern for the treatment of the show's participants.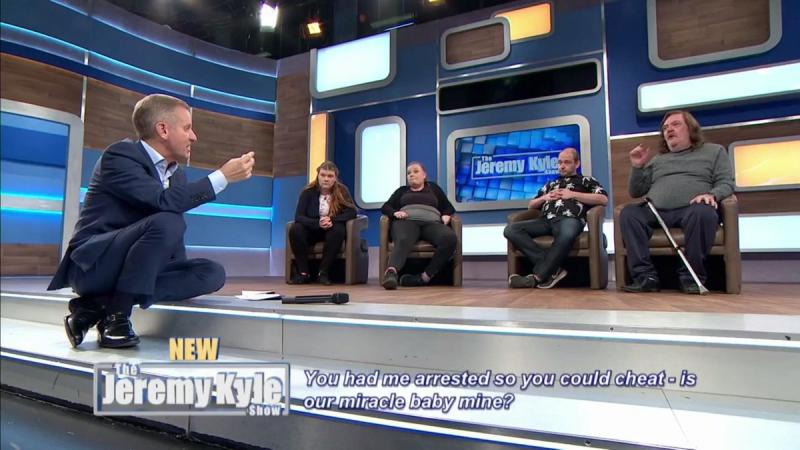 Further backlash followed after a leaked email, sent to ITV employees, suggested that the broadcaster had no plans to cancel the show outright, and only suspended the show to protect its future.
However this morning ITV pulled the trigger on the long-running programme.
Carolyn McCall, ITV's CEO announced today: "Given the gravity of recent events we have decided to end production of The Jeremy Kyle Show.
"The Jeremy Kyle Show has had a loyal audience and has been made by a dedicated production team for 14 years, but now is the right time for the show to end.
"Everyone at ITV's thoughts and sympathies are with the family and friends of Steven Dymond," she added.
The show attracted around one million viewers per episode since it began in 2005.
Jeremy Kyle's net worth is estimated to be around £3.78m (€4.36m) following his stint as host of the show.
Despite his show being cancelled, McCall said that ITV will "continue to work with Jeremy Kyle on other projects."
Lie detector tests, or polygraphs, are widely accepted as invalid methods of determining the truth.
Their effectiveness is still debated around the world with many claiming there is no proof they produce consistently accurate results and that they are easy 'to beat'.
For this reason their use as evidence in court across Europe and in the United States is extremely limited but is occasionally still used in criminal investigations.