A KITTEN was saved after getting itself trapped inside the engine of a car.
The little cat was discovered on Saturday by someone walking past the car, which was in a car park in Hamden, Connecticut in the US, when they heard mewing coming from underneath the vehicle.
After trying in vain to get the kitten out with some cat food, the passerby left on a note on the car, alerting the driver to the situation, who in turn called the fire department for help.
Hamden Fire Department took to Facebook to say: "A citizen walking in the parking lot of 2100 Dixwell heard a cat meowing from inside the engine compartment of a vehicle.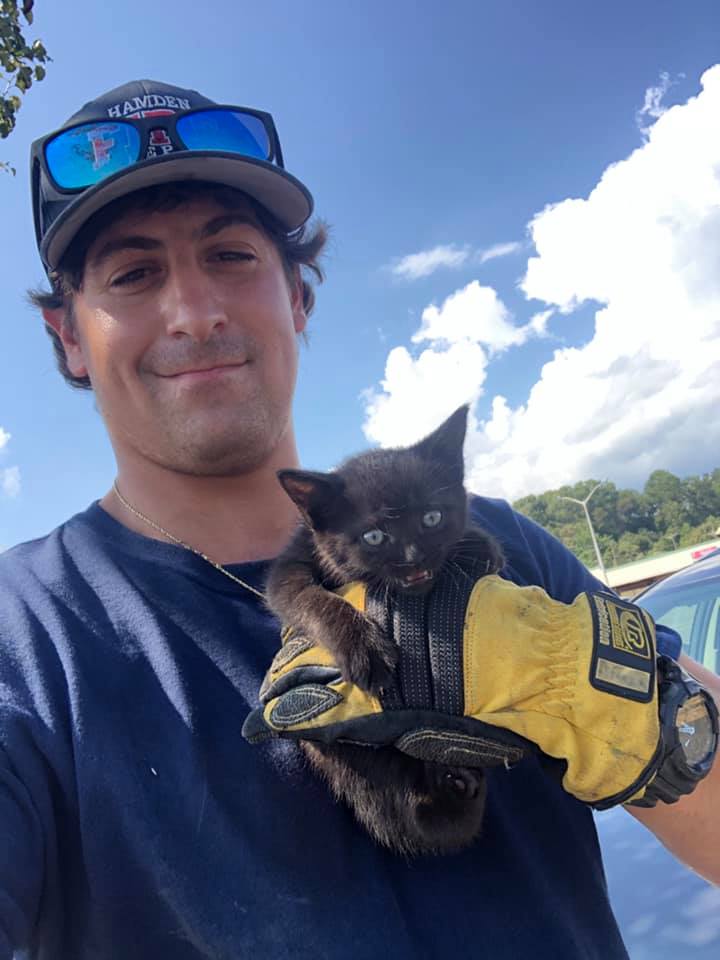 "The concerned citizen left a note on the windshield of the car so the owner of the vehicle would not drive away unknowingly.
The citizen purchased cat food from one of the nearby stores and left a plate underneath the vehicle to try to coax the kitten out, to no avail.
"The Hamden Fire Department was requested for assistance.
"Squad 1, using a floor jack and cribbing, were able to create enough access under the vehicle to reach into the engine compartment and rescue the animal."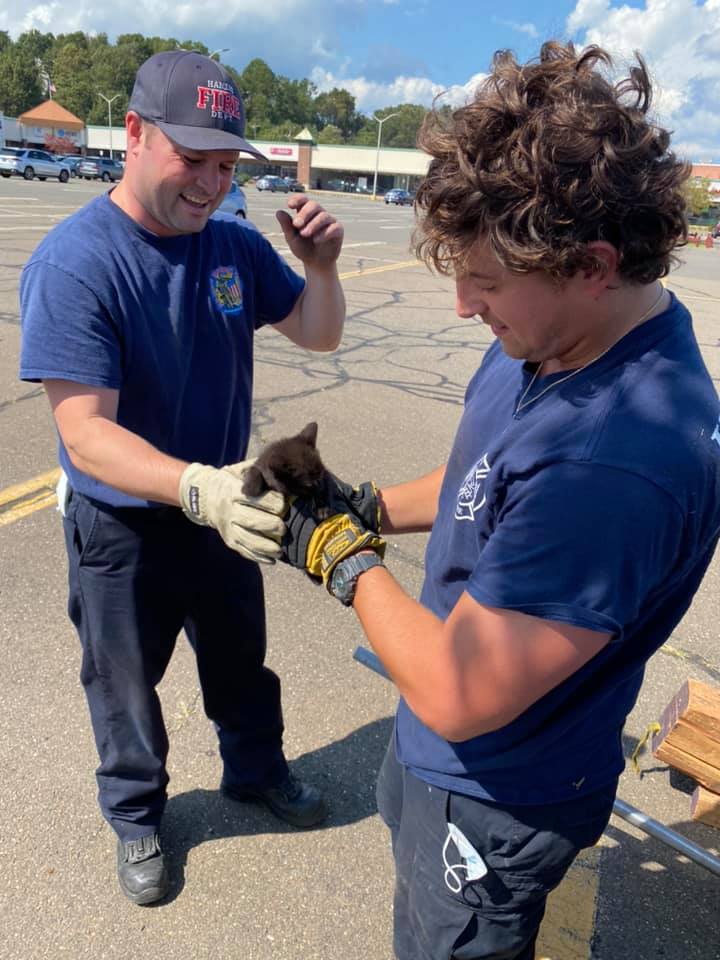 The kitten didn't seem to have a home, and there was no sign of its mother, so it was given to the friend of a passerby who was looking for a new cat.
We love a happy ending.