MACAULAY CULKIN has opened up about the "normal" friendship he had with Michael Jackson, nearly 10 years on from the singer's death.
The Home Alone actor insists there was nothing "weird" about the bond they had and that he'll always be thankful that the late King of Pop "reached out" to him when he shot to fame, aged 10.
Speaking to Michael Rosenbaum on his Inside of You podcast, he said: "He reached out to me because a lot of things were happening, big and fast with me and I think he identified with that.
"At the end of the day, it's almost easy to say it was weird or whatever, but it wasn't because it made sense. At the end of the day, we were friends...
"For me, it's so normal and mundane. I know it's a big deal to everyone else, but to me, it was a normal friendship."
When the host pointed out there was a 22-year age gap between the two of them, Macaulay insisted he was a "peerless person" and no other children he knew could relate to his experiences.
"Nobody else in my Catholic school had even this much idea of what I was going through, and he was the kind of person who'd been through the exact same frickin' thing and wanted to make sure I wasn't alone."
He also praised the 'Beat It' hitmaker as "hilarious, sweet and funny" and recalled how he used to enjoy making prank calls.
He added: "He was f**king hilarious. He was charming, f**king funny, silly."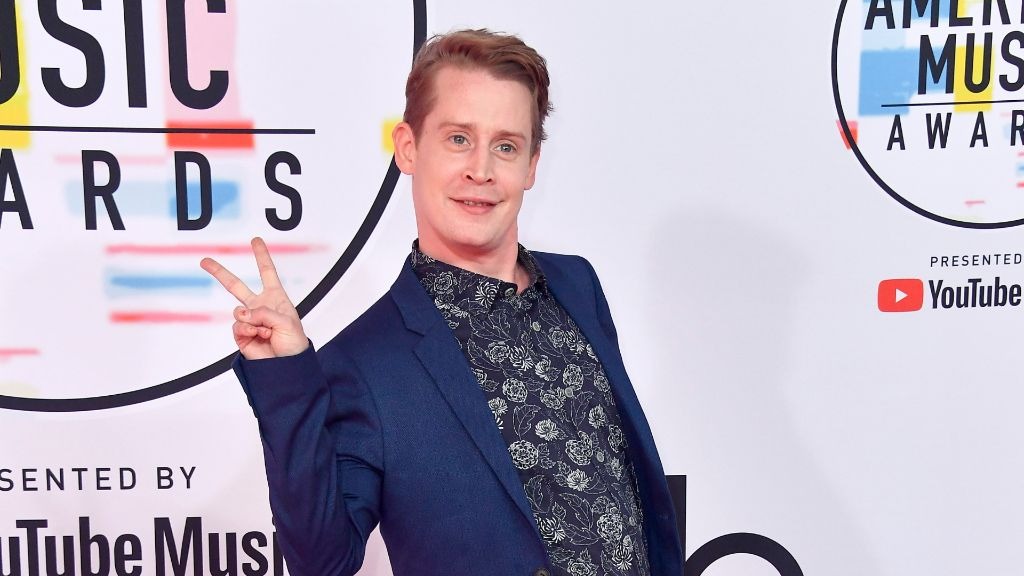 The 38-year-old actor also reflected on the volatile relationship he had with his own father, Kit Culkin, who he said was a "mean b*****d" who should never have had children.
Macaulay - who is the third of seven children - said: "He was a complicated man. Honestly, he was a mean b*****d. He really shouldn't have been a father, to be honest."
The 'My Girl' star admitted he was hit with a switch, belt and even a spatula by his parents, and said his dad was never a loving person.
He added: "The word proud never came across his lips."
Macaulay hasn't spoken to his dad in around "23 years", though Kit attempted to reconnect around 20 years ago.
However, the star isn't upset about the estrangement.
He said: "It's the way it's supposed to be.
"Here's the thing, I love me man, I think I'm frickin cool and awesome, I wouldn't want to change a thing. I'm happy."
Culkin is going through some big changes right now - including with his name.
Speaking on The Tonight Show Starring Jimmy Fallon, he said: "I was staring at my passport recently and I was looking over my middle name. My current middle name is Carson.
"It's very Irish. And I thought, I should probably spruce up my name a little bit. You can vote on my new middle name; we've narrowed it down to five options."
Culkin is now calling on fans to log on to his website BunnyEars.com and choose their favourite name from a shortlist of five compiled by the actor and his friends.
The five possible names are; Macaulay Culkin, Shark Week, TheMcRibIsBack - a nod to limited edition McDonald's pork sandwich - Publicity Stunt, suggested by his girlfriend Brenda Song, and similarly Irish-sounding Kieran, which has been put forward by his brother of the same name.
BANG SHOWBIZ