SNOW, sleet, hail and thunder are expected to ravage Ireland today as Met Éireann release a Status Yellow warning.
As of Wednesday morning, seven counties have been hit with heavy rainfall, which expected to turn into sleet and snow later in the day.
The heavy showers could also risk turning into hail and be accompanied by thunder as the weather begins to worsen.
Weather Alert Issued

Type: Rainfall
Level: Yellow
Areas: Carlow, Kildare, Kilkenny, Laois, Wicklow, Offaly & Tipperary
Valid: 2pm Wed 13th to 2am Thurs 14thhttps://t.co/oOxITrsnvw pic.twitter.com/edvYHwzPVQ

— Met Éireann (@MetEireann) November 13, 2019
Carlow, Kildare, Kilkenny, Laois, Wicklow, Offaly and Tipperary have been hit with Yellow weather warnings, which will be valid between 2pm on Wednesday and 2am on Thursday.
A Met Éireann statement said: "A spell of heavy rain is likely to lead to some spot flooding and will turn to sleet and snow in places later today."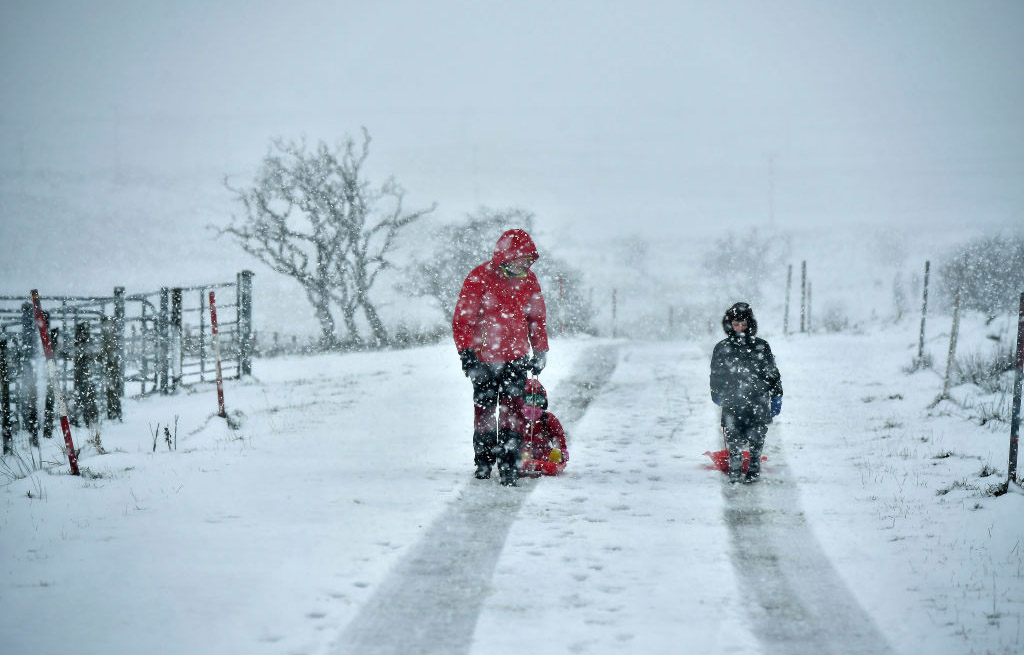 Widespread rain is expected throughout most of Munster and Leinster, and snowfall is expected come Wednesday evening.
Afternoon temperatures today are expected to peak at a frosty 4C, so pack your gloves if you're planning on doing any walking!