THE BBC has announced that two special Christmas episodes of Mrs Brown's Boys will air over the festive season.
The popular sitcom, created by and starring Brendan O'Carroll, has been a popular fixture on the BBC's annual Christmas schedules since 2011. A total of 6.8 million people tuned in to watch Mrs Brown's Boys on Christmas Day last year and the BBC are pulling out all the stops this time around.
BBC One is set to broadcast two Mrs Brown's Boys Christmas specials in 2018 that will see Agnes tackling technology and a death in the neighbourhood. Though details remain scarce, the first episode will see O'Carroll's signature character endure "struggles with an Alex-style device" according to an official statement from the BBC.
The second episode, meanwhile, sees Agnes "asked to deliver a eulogy for a neighbour she never knew – or liked."
Commenting on their newly-announced raft of Christmas programming director of BBC content Charlotte Moore said:
"We've got a wonderful array of stars to keep everyone entertained, with the very best in drama, entertainment, comedy and documentaries over the festive period.
"There is something for everyone and I know our audiences will enjoy the fantastic range of magical treats on offer across the BBC."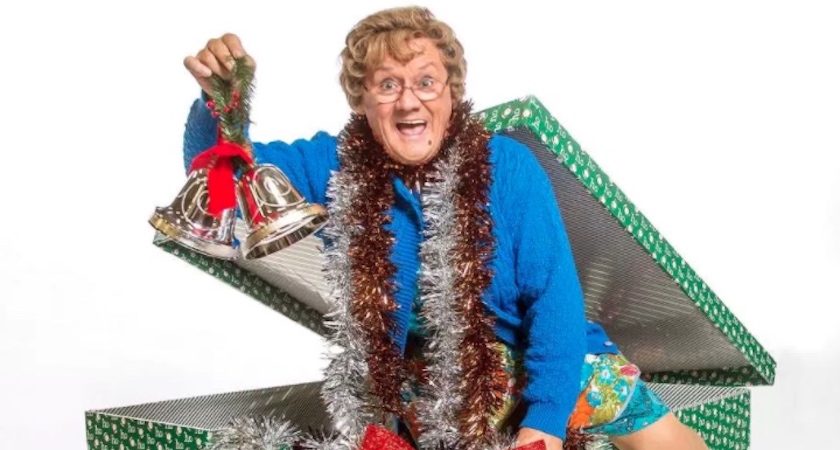 News of the Mrs Brown's Boys specials is likely to spark fresh speculation that the series could soon be coming to an end though.
Speaking to the Daily Star earlier this month, O'Carroll hinted that the series could be brought to a close after the upcoming Christmas specials.The move would allow the Irish comedian to focus on the spin-off chat series All Round To Mrs Brown's which has already been given a third series.
"We are booked to do Christmas specials for the BBC until 2020 but if they go, "We are going to drop you as we don't think it's strong enough" then I'd kill Agnes off," he admitted.
Could this be the last we see of Mrs Brown? The Irish Post wouldn't bet on it.