AN POST is facing accusations of yet another major error on a new set of commemorative stamps celebrating Ireland's very own Thin Lizzy.
The postal service is set to mark the Boys Are Back In Town troupe's 50th anniversary with two special stamps.
The stamps are due to be unveiled at a special GPO event this Thursday, October 3rd.
Thin Lizzy drummer Brian Downey is set to be in attendance for a celebration of the legendary Irish band's half-centennial.
However, Thin Lizzy's former manager Terry O'Neill has accused An Post of making a monumental blunder concerning the Jailbreak rockers.
According to O'Neill, 2019 only marks 49 years since the band formed.
"In 1969, there was no band called Thin Lizzy," he told the Irish Mirror. "It was only an idea."
O'Neill theorised that An Post took their information from the group's Wikipedia page.
According to the former Thin Lizzy manager, Phil Lynott and the rest of the band did not start rehearsing as Thin Lizzy until 1970.
"In January [1970], the band started rehearsing in the Countdown Club and I started booking shows for them, without them having a name," he told the newspaper.
"At some point the name had come up but we couldn't agree on it.
"Eventually, about three or four weeks before the first gig, I said: 'We have to have a name'," he added.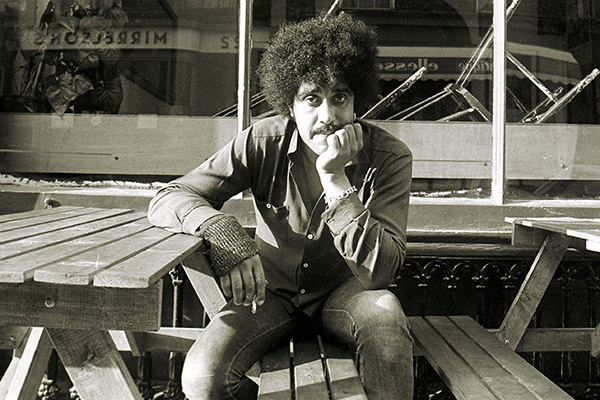 Initially named Thin Lizzie, the group later tweaked their name to Thin Lizzy. The rest is history.
An An Post spokesperson has dismissed O'Neill's claims.

"An Post is issuing two stamps to mark 50 years of Thin Lizzy, including the decision to play together, right through the many firsts for the band in that year," they said.
"Stamps will be available from October 3 for a full year until October 2, 2020."
An Post were previously forced to issue an apology after misspelling the Irish word for Moon on a series of commemorative stamps created to celebrate the 50th anniversary of the Apollo 11 moon landing.