US PRESIDENT-ELECT Joe Biden does not plan on making the coronavirus vaccine mandatory.
However, the Irish-American Democrat is calling on American to "do the right thing" when it comes to receiving the potentially life-saving jab.
"I don't think it should be mandatory. I wouldn't demand it to be mandatory," he told reporters at a news conference in Wilmington, Delaware.
"Just like I don't think masks have to be made mandatory nationwide."
"I'll do everything in my power as president of the United States to encourage people to do the right thing and when they do it, demonstrate that it matters," he said.
Advertisement
Biden's comments come as part of a concerted effort to begin planning how best to combat the worsening pandemic in the US.
Earlier this week, Biden revealed he would use his inaugural address as President to ask the US public to wear a mask for the first 100 days of his time in office.
He is also open to the idea of taking the vaccine publicly in order to allay any fears over the jab.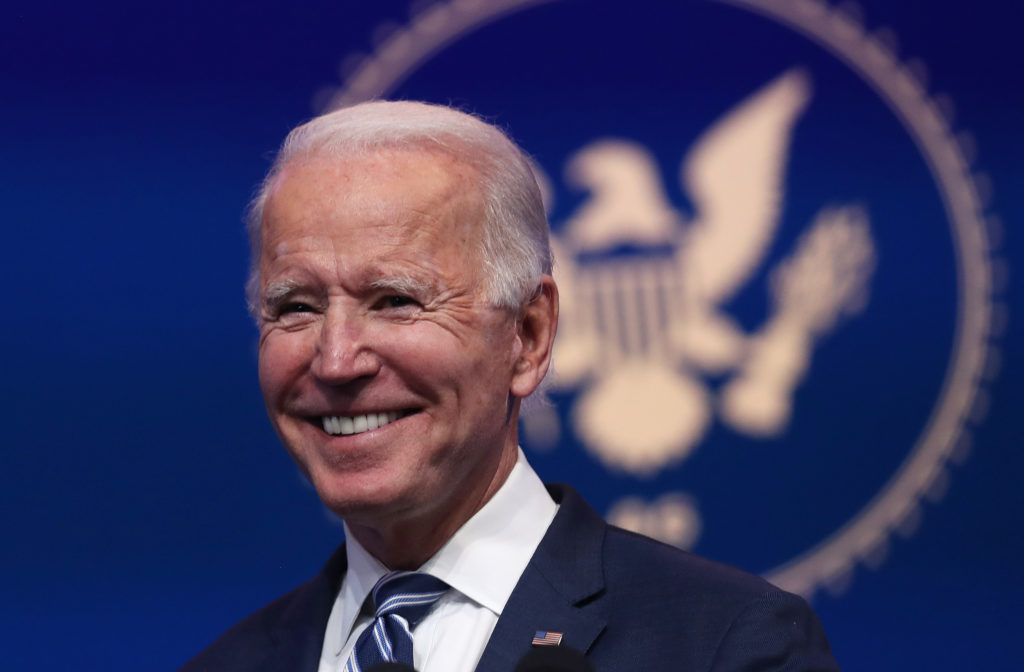 The Food and Drug Administration is expected to give emergency authorisation to several new vaccines this month.
Those first does are expected to go to frontline healthcare workers and individuals deemed most at-risk to the deadliest strain of the virus.
However, in an alarming admission, Biden admitted that while he had been in communication with the Trump administration on establishing a distribution plan for the vaccines, they had offered up little in the way of a concrete strategy.
Advertisement
"They've clued us in on their planning, on how they plan to distribute the actual vaccine to the states, but there is no detailed plan, that we've seen anyway, as to how you get the vaccine out of the container into an injection syringe and into someone's arm," he said.
Once the pandemic passes, Biden is expected to make Ireland his first destination for a diplomatic visit.