A 1971 interview with John Wayne has courted controversy online after a spotlight was shone on the racist and homophobic remarks made by the Hollywood legend throughout.
Wayne, who was of Irish descent, made the comments in an interview with Playboy magazine's Contributing Editor Richard Warren Lewis.
In the interview The Quiet Man actor is asked to list some of the films of the era that he considers to be perverted.
"Oh, Easy Rider, Midnight Cowboy – that kind of thing. Wouldn't you say that the wonderful love of those two men in Midnight Cowboy, a story about two f**s, qualifies?" he replied.
"But don't get me wrong. As far as a man and a woman is concerned, I'm awfully happy there's a thing called sex.'
Advertisement
Wayne, who was born Marion Mitchell Morrison, is then asked to offer up an opinion on political activist Angela Davis, who famously claimed anyone revoking her teaching credentials on ideological grounds would discriminating against her because she's black.
"With a lot of blacks, there's quite a bit of resentment along with their dissent, and possibly rightfully so. But we can't all of a sudden get down on our knees and turn everything over to the leadership of blacks." Wayne responded.
"I believe in white supremacy until the blacks are educated to a point of responsibility. I don't believe in giving authority and positions of leadership and judgement to irresponsible people."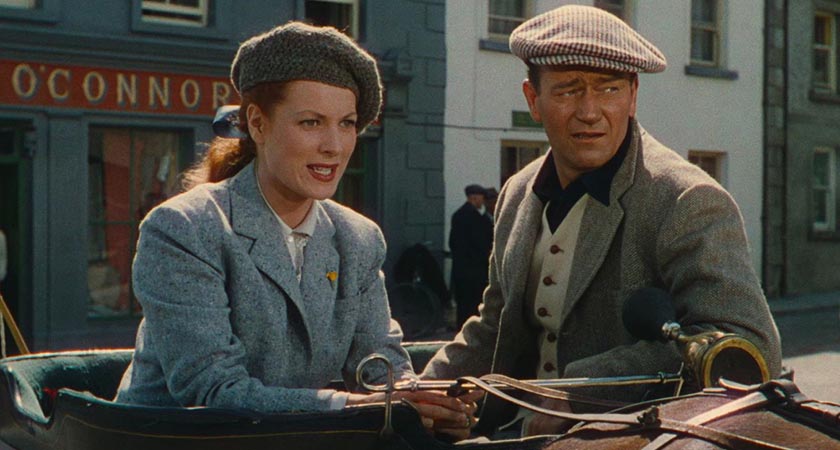 The actor went on to express his support for Vietnam while criticising liberals and branding the Black Panther Party a "danger to society."
Wayne was also critical of Native Americans, dismissing any suggestion America was in the wrong for "taking away" their lands.
"Our so-called stealing of this country from them was just a matter of survival," he said.
Advertisement
"There were great numbers of people who needed new land, and the Indians were selfishly trying to keep it for themselves."
The interview resurfaced as part of a tweet posted by screenwriter Matt Williams.
Jesus fuck, John Wayne was a straight up piece of shit

(Playboy interview, May 1971) pic.twitter.com/okfG1iZb0U

— Matt Williams (@pixelpreaching) February 18, 2019
It's not the first time the interview has sparked controversy.
Back in 2016, California lawmakers rejected plans for the introduction of a John Wayne Day in the US state after the comments made in the interview surfaced.