THERE WERE scenes straight out of Into The West yesterday as a horse was rescued from the sea off the Donegal coast.
Crew from the Bundoran RNLI Lifeboat received word that a spooked horse had bolted straight into the ocean yesterday afternoon after an emergency call was made to the Malin Head Coast Guard.
Lifeguards on duty at Murvagh beach in County Donegal noticed the horse fleeing into the water, and while the volunteer RNLI crew raced to the scene immediately, the distressed animal had already swam around 1.5km from the shore.
Thanks to the patience and professionalism of the Bundoran RNLI Lifeboat crew, the horse was gradually coaxed back to dry land until it was safe, and its anxious owner thanked the crew for their help.
Helm Killian O'Kelly said "this was another call-out with a good outcome" but that it should serve as a warning to pet owners who bring their animals close to the water.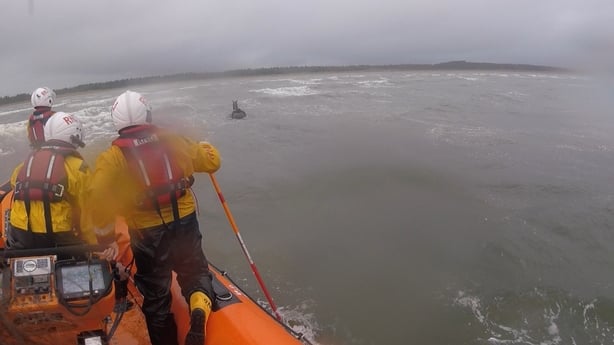 "Animals are as prone as people to get in trouble in the water," Mr O'Kelly said, "and we were glad to be able to help out on this occasion.
"Remember if you see someone in difficulty on the coast call 999 or 112 and ask for the coast guard."