THE POGUES are about as Irish as it gets, right? Well, not according to Wikipedia. 
In fact, the online encyclopedia would have you believe the band are actually English rather than Irish, according to the Irish Mirror. 
The band's listing on the volunteer-run reference website even comes with a warning telling anyone planning on editing the page not to claim The Pogues are Irish. 
It comes despite the fact at least three of the band's line-up were born in Ireland. 
Several others in the group are also of Irish distraction. 
The confusion likely stems from the fact original lead singer and songwriter Shane MacGowan was born in England. 
Born to Irish parents in Pembury, Kent on Christmas Day in 1957, the MacGowan family returned to Ireland soon after his birth, with Shane spending his early childhood in County Tipperary. 
The family then returned to England when he was six-and-a-half, living in the Home Counties and all over the south-east in cities like Brighton and London. 
Much of his output for The Pogues was influenced by these Irish origins with songs often touching on themes around Irish history and nationalism. 
MacGowan's work also offered a perspective on the experience of being Irish in London and, also, being part of the Irish diaspora in the United States.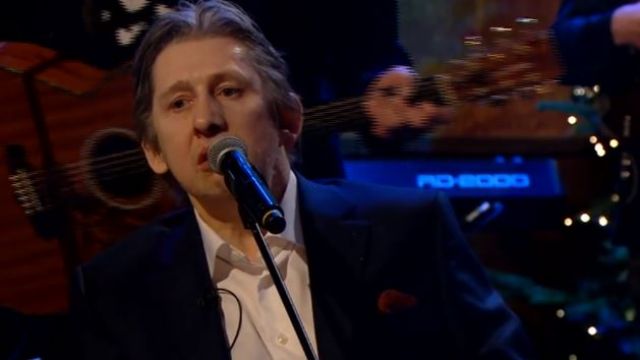 According to the Irish Mirror, Wikipedia issue was spotted by a music journalist who, after noting that the band was said to be English, tried to correct the mistake only to be told he was mistaken. 
Despite this contentious detail, it's been noted that the Spanish version of Wikipedia does acknowledge, in part, that the music and band are Irish. 
In that instance, the page features both the Union Jack and the Tricolour on its page. 
MacGowan and the rest of The Pogues have yet to comment on the controversy.