U2'S FAVOURITE Dublin pub from back in the day is set to re-open, 15 years after it served its last pint of Guinness to the public.
The Dockers pub was a popular haunt for plenty across the Irish capital back in the day.
Traditionally the dwelling of the city's seafaring contingent and nearby quay workers, the pub was also a familiar watering hole for U2 back in the 1980s and 1990s.
Much of that had to do with the fact it was located close to Windmill Lane studio, where the band recorded many of their early albums.
With the recording process proving a stressful time, it wasn't uncommon to see Bono, The Edge, Adam Clayton or Larry Mullen propping up the bar at The Dockers.
Advertisement
In fact, their affinity to The Dockers was so strong, the band even filmed a live video segment for the 1992 Billboard awards at the venue.
Coming in the wake of U2's super successful ZooTV tour, the segment saw The Edge, Adam Clayton and a visibly disinterest Bono collecting a raft of awards from host Phil Collins.
Sat at a table lined with pints of Guinness, The Edge pokes fun at Collins after the host asks where Larry is, telling him the U2 drummer has gone off and has been acting a bit "weird".
"Drummers can get a bit weird when they start singing, you know what I mean?" The Edge jokes.
Adam, meanwhile, gets the local barman, known only as Paddy, in on the gag.
"Paddy is a very big fan of your music and so are all our parents," Clayton tells the irked Collins.
Advertisement
Paddy's retort is priceless: "I'm not that old".
Bono, meanwhile, looking a little worse for wear ducks out of the festivities altogether after claiming he has to take a phone call from the late George Bush Snr.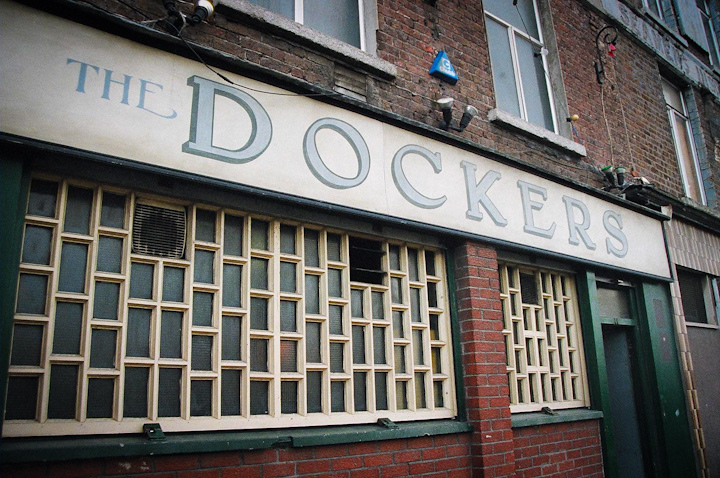 The Dockers' 15 minutes of fame may have been fleeting but there could be more memorable times to come with The Times confirming the pub on Sir John Rogerson's Quay on the south docks, "has been overhauled by the quoted property group Hibernia Reit and leased to L'Estrange Group, which operates several Dublin pubs."
The plan is to have the Dockers Pub open and ready for business just before Christmas.
It's going to be a very December in Dublin this year.