LAST WEEKEND THE PREMIER LEAGUE continued its weekly footballing soap opera with constant twists and turns. Throughout the week, the drama has continued to unfold like a dramatic series on HBO.  
Arsenal, who are chasing a Premier League title, were beaten by Sean Dyche and his new club Everton in the early kick-off on Saturday. Manchester City and Pep Guardiola were defeated again by Tottenham Hotspur away from home. 
Liverpool continued their negative slump with a 3-0 loss to Wolves. During the week, the Premier League charged Manchester City with more than 100 breaches of its financial rules following a four-year investigation. 
Sitting down with the Irish Post this week, Everton and Chelsea legend Pat Nevin gave up his valuable time to discuss all the latest talking points in the Premier League for Football Betting Online.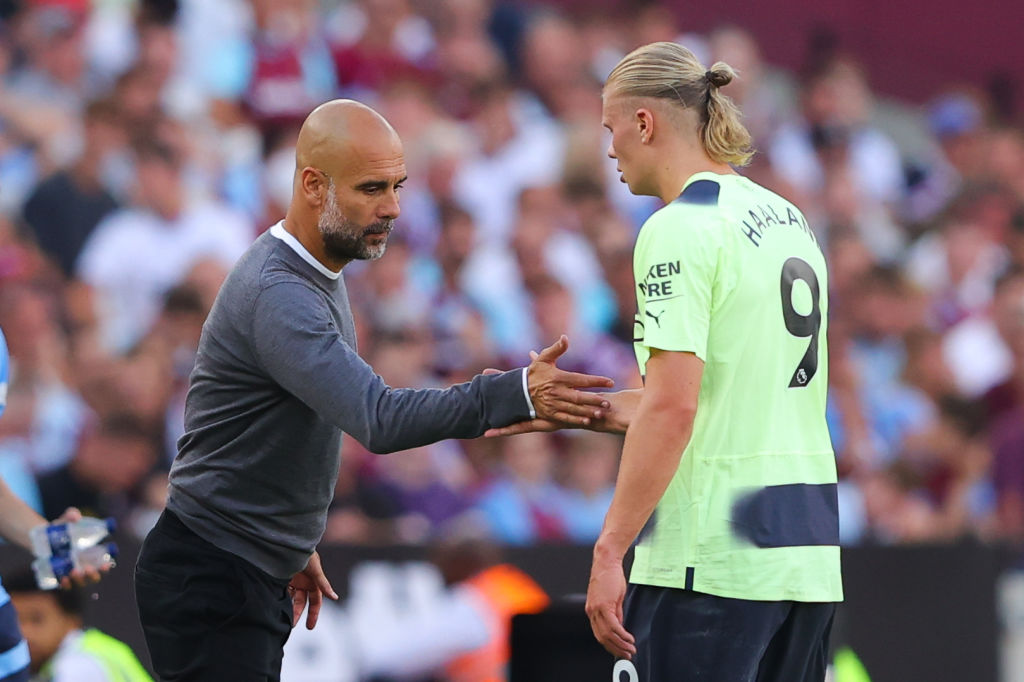 Pat Nevin on the Manchester City allegations
Manchester City were charged with more than 100 breaches of its financial rules following a four-year investigation this week.
"It's very hard to know what angle to come at this," said Nevin
"The normal angle is 'are they guilty, and if they have breached the rules, then what are the punishments going to be."
"If you have breached the rules, you will have to pay the price, but that depends on the Premier League. is that docked points, stripped titles or possible relegation from the Premier League? A fine is pointless when you consider the wealth of the ownership.
"The bit I find personally interesting is the wider thing. The Premier League is an extraordinary organisation, a money-making organisation. If it does do what it might do to one of its big, leading lights, what do the investors say? Do people think, 'oh, I don't want to get involved in that'?"
"Well done to the Premier League for being brave enough. It's legally straightforward, asking the right questions. Well done to the Premier League for having a clearer morality. We don't often say this about the leagues, do we."
Sean Dyche's return to the Premier League
On Saturday, Sean Dyche won his first game as Everton boss against league leaders Arsenal. 
"His style was never my favourite style of football, but I love the way there are different types of styles in the Premier League," added Nevin.
"How boring would it be if everybody played the same way because it's a bit like that now. Are Arsenal a better version of Manchester City or vice versa? "
"You want a different variety of ideas, and Dyche brings that. The fact that he kept Burnley up for so long was unbelievable.'
"I think Everton have made the right choice bringing him in, and to be honest, it's not about the nice things. It is about doing the basics right when you're down there, and they have the tools to get out of trouble.
Sometimes you really have to simplify it, and certainly, watching them against Arsenal, you could see that.
"I believe the right word, if I may change it, is 'clarify. Every cross that went into the box was quality. They knew what they were doing, and when they didn't, Dyche was on the sidelines saying, 'you need to change this and that".
"The buy-in he got from the players was fantastic. I don't know if there's a better fit for the club".
"There has been a lot of honesty from the players"

"We need the patience from the fans"

Sean Dyche shares his thoughts as Everton prepare to do battle against league leaders Arsenal 🔵 pic.twitter.com/NyMs0plTeq

— Football on BT Sport (@btsportfootball) February 4, 2023
Pat Nevin on the upcoming Merseyside Derby 
Liverpool and Everton play each other in Monday night's Merseyside Derby. 
"It's been many years since Everton have gone onto a Merseyside Derby thinking as positively as they do now, which is amazing when you consider where they were two weeks ago."
"They are going to Liverpool, where their strengths are Liverpool's weaknesses. So everything they need in their favour is in their favour.
"Liverpool isn't a terrible team, but their faults are really showing through now. The things that have gone wrong, like missing Van Djiik, is very noticeable nowadays."
"Liverpool are the team I'd see most other than Chelsea, and I've been intrigued by how Jurgen Klopp has managed it, but can he manage it forever, and at some point, you need to change? I think he knows they're in the middle of a transition.
"Trying to stay successful is very difficult, and very few do it, and they now find themselves in the middle of a change in their whole outlook. It's wheater the next idea is as good as the first."