IRELAND'S players were roundly booed by Hungary fans after taking the knee prior to their 0-0 draw in Budapest on Tuesday night.
Just as Polish referee Daniel Stefanski blew his whistle to start the match, the entire Ireland team, together with the coaching staff, dropped to one knee in unison, and were met with a fiercely negative reaction from the 15,000 Hungarian supporters present.
Notably, the Hungarian players chose not to take the knee, though many of them pointed to their 'respect' badge on the sleeve of their shirts instead.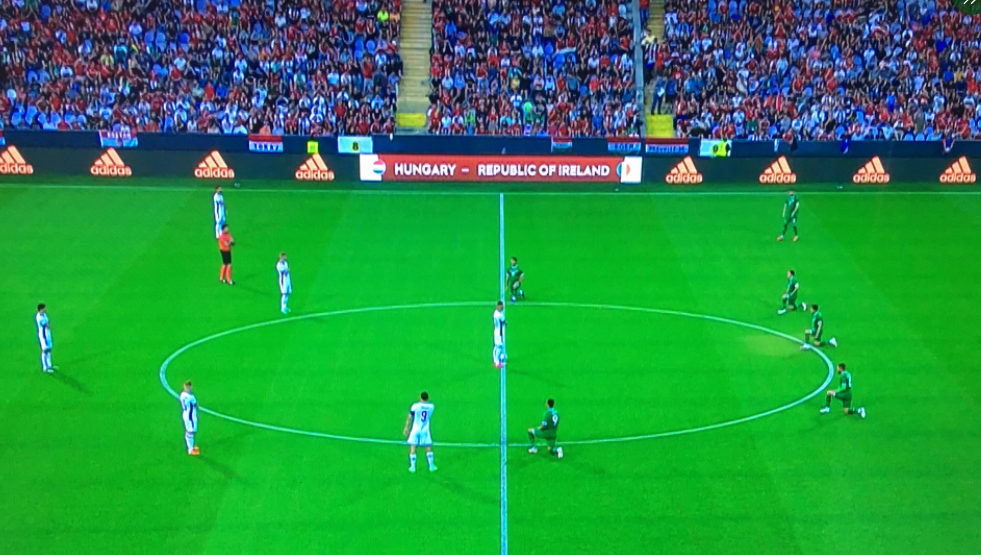 Ireland defender Shane Duffy, who was named man of the match, addressed the boos after the game, saying that he and colleagues "made the right choice".
"It's a difficult time for everyone," Duffy said after the stalemate. "We have our stances on it and we decided, as a nation, that we were going to do it and we stand by that.
"Everyone's got their opinions but hopefully we made the right choice."
The Republic of Ireland's players were booed and jeered by some Hungary fans as they took a knee before kick-off in their friendly in Budapest. pic.twitter.com/15npHfKZcE

— Sky Sports Football (@SkyFootball) June 8, 2021
Sports stars around the world have been taking the knee to show support for the wider societal fight against racism for the past year, prompted by the black lives matter movement which swept through North America and across much of Europe last summer.
The gesture has become a controversial one, particularly since the return of fans to live matches, many of whom associate 'taking the knee' with divisive left-wing political activism group Black Lives Matter.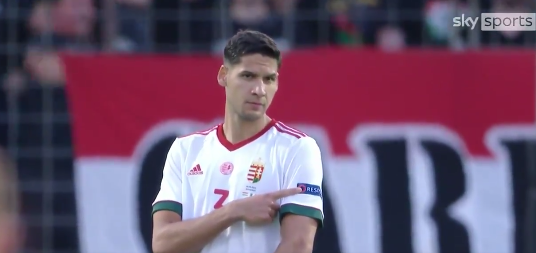 The England national football team has experience issues with their players taking the knee before recent matches, with large sections of supporters booing the gesture.
On Tuesday evening, England head coach Gareth Southgate penned a letter to England fans, imploring them to "come together" and "unite", stressing that the players and staff will continue to take the knee, in spite of any fan protest.