KATIE TAYLOR will defend her five world championship titles on Saturday against Greece's Christina Linardatou.
Boxing promoter Eddie Hearn has labelled Taylor, from Bray, Co. Wicklow, as "perfect" ahead of the fight, adding that "she is the queen."
The two fighters have weighed in successfully at under 140 pounds ahead of their title bout at the Manchester Evening News Arena, with Taylor tipping the scales at 139 pounds and nine ounces while Linardatou was a pound lighter at 138 pounds and eight ounces.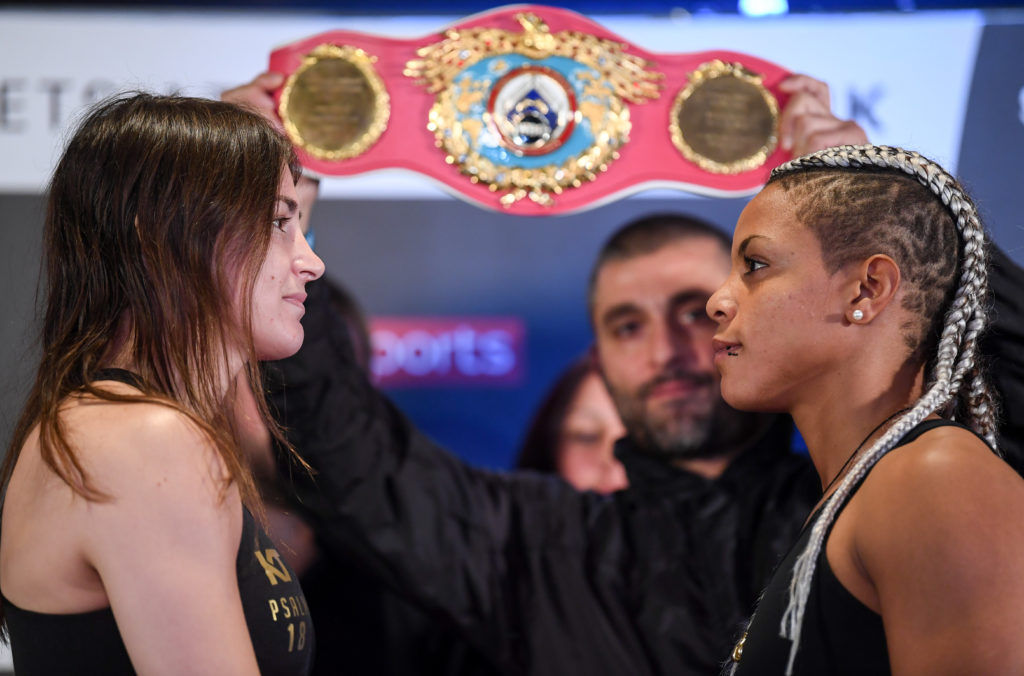 Already the highest paid female fighter in the world, Taylor stands to makes millions more if she can carry her unbeaten professional record into 2020 according to her promoter Eddie Hearn.
"She is the stand-out, there is nobody making money in women's boxing like Katie Taylor. She is the queen," declared Heard.
The promoter went on to marvel at Taylor's Spartan-esque lifestyle and fight preparations, stressing that there isn't any other fighter like her in the world.
"I mean, she's not human really. She lives over in Connecticut in this little flat. She gets up in the morning, does her run in the woods and the wilderness. She trains like a beast. But she's a special individual.
"And the great thing is she's actually quite warm as well. We've got a very working relationship. I deliver for her. She scares me a little bit. I don't want to talk to her too much, but we respect each other hugely, We know what the focus is.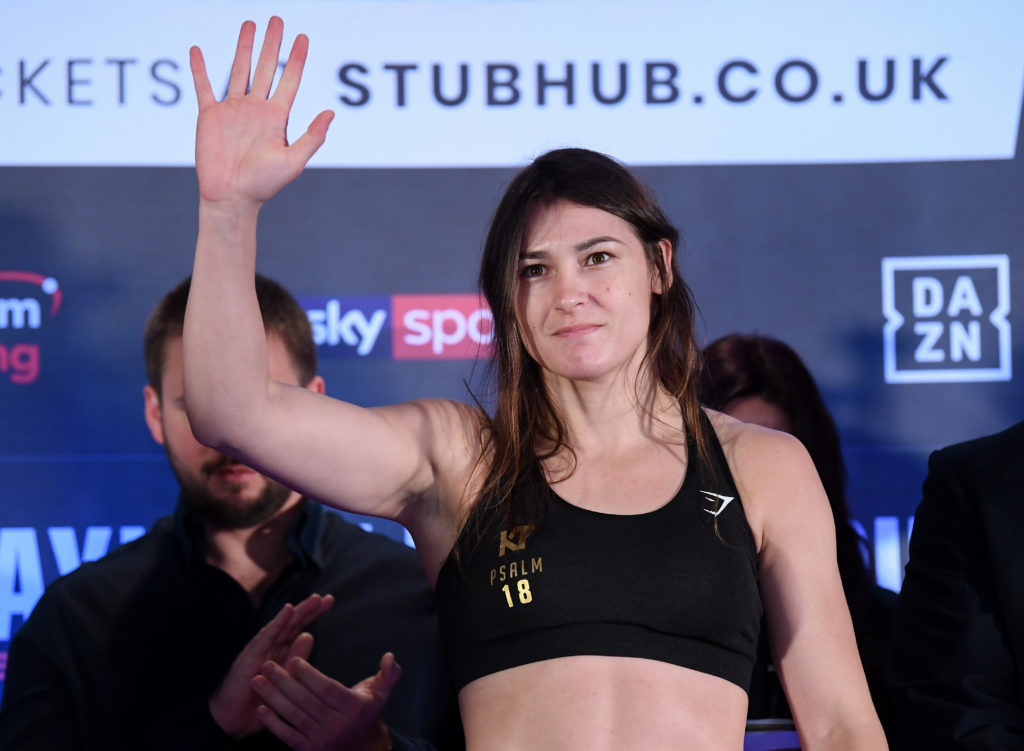 "I mean, there's nothing to hide, is there? Like, you know she's not all of a sudden going to live a bad life or treat people badly or be disrespectful to someone. She's perfect in every way."
Linardatou has lost just once in her career, to the Belgian Delfine Persoon, whom Taylor defeated back in June at Madison Square Garden.
The Irish Post will be inside the MEN Arena on Saturday covering the fight. Head to our website after the fight for the report.
It will take place at around 10.30pm and will be shown live on Sky Sports Action.