COUNTY MAYO is one of the most beautiful places on Earth-- that's just a fact.
The west coast county boasts some stunning scenery, such as the views from atop Croagh Patrick, parts of the breathtaking wilderness of Connemara, and is even home to one of the best beaches in the entire world.
Today we're going to prove, with these 20 photographs that Mayo is one of the most spectacular places in Ireland--  and the world-- and that it's well worth exploring during your staycation.
Keem Bay, Achill Island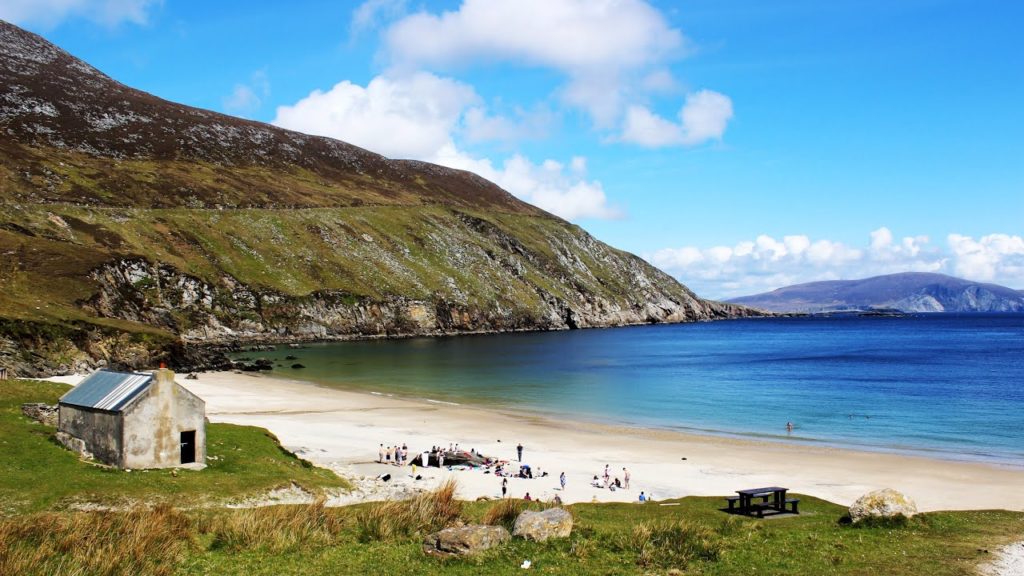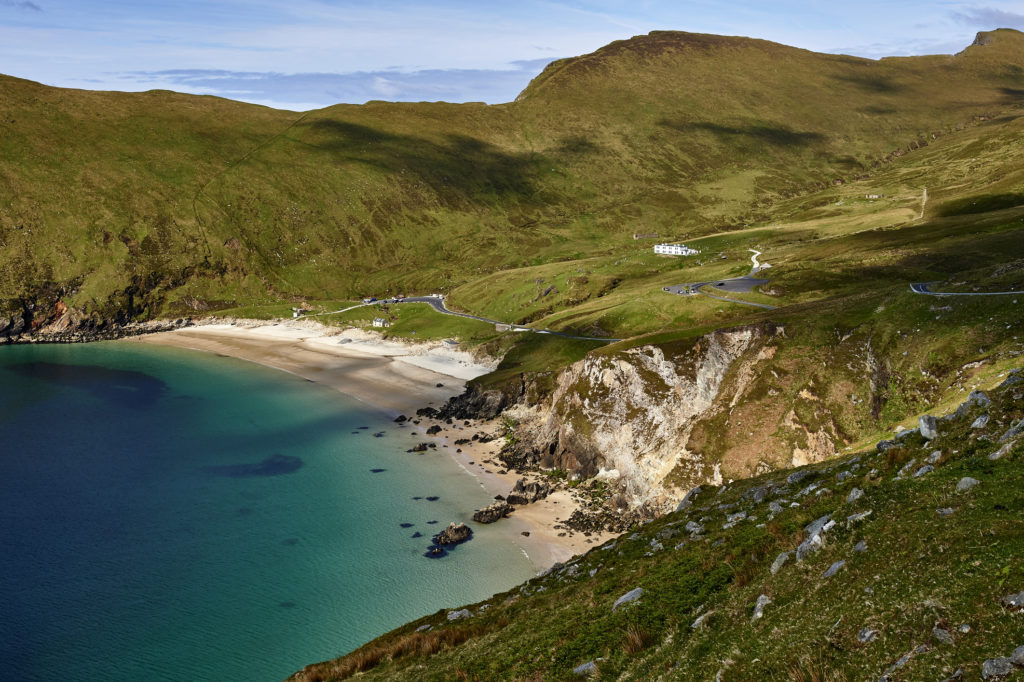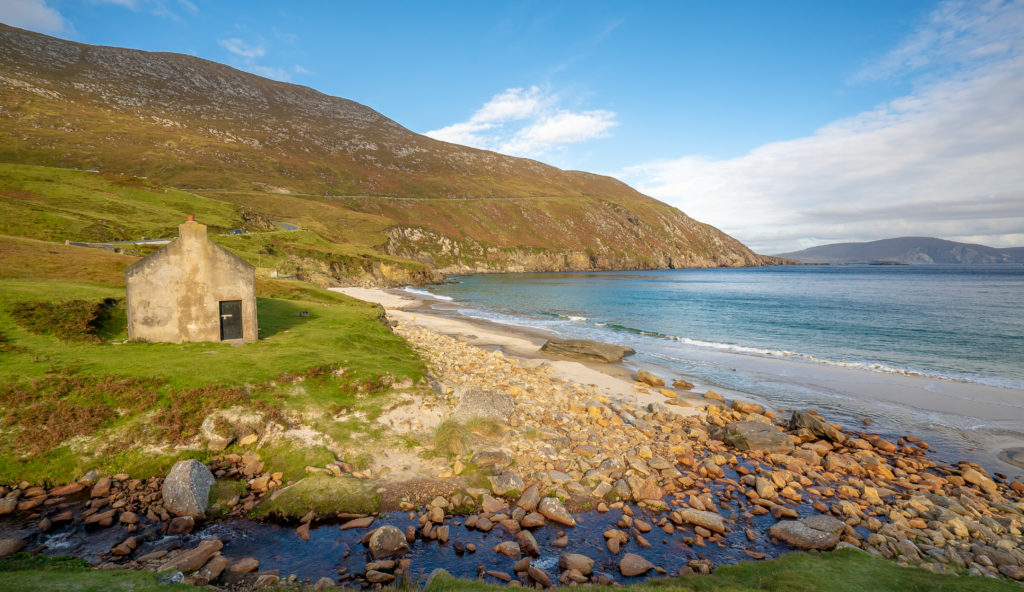 Possibly one of the most famous places in County Mayo, and for good reason-- this isolated strand on Achill Island was once voted one of the best beaches on the planet, beating the likes of beaches in Polynesia and Greece.
Clew Bay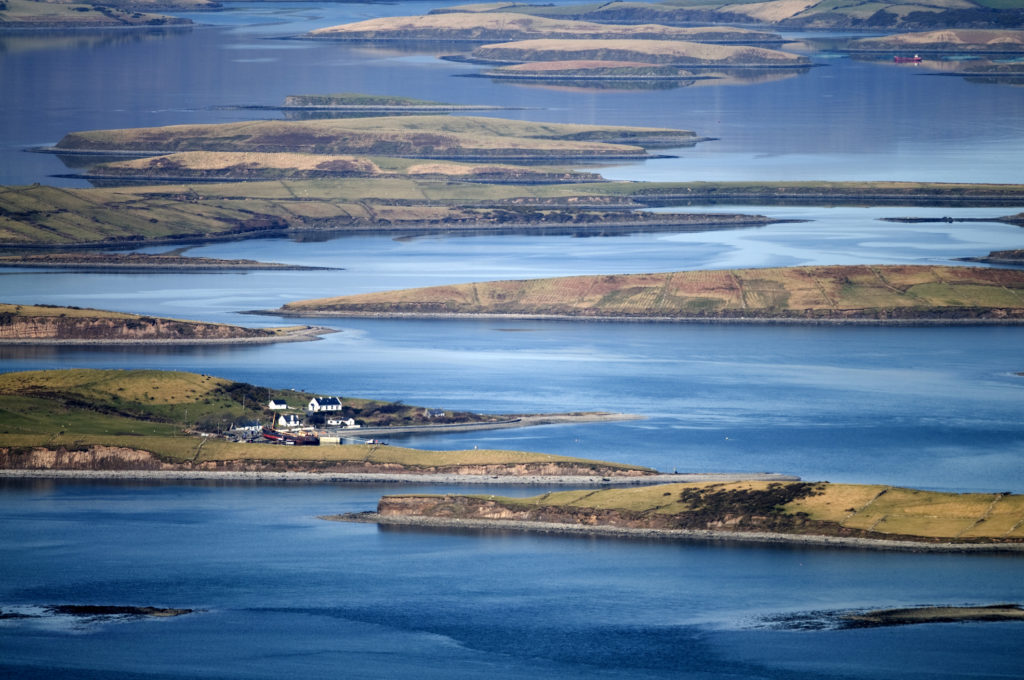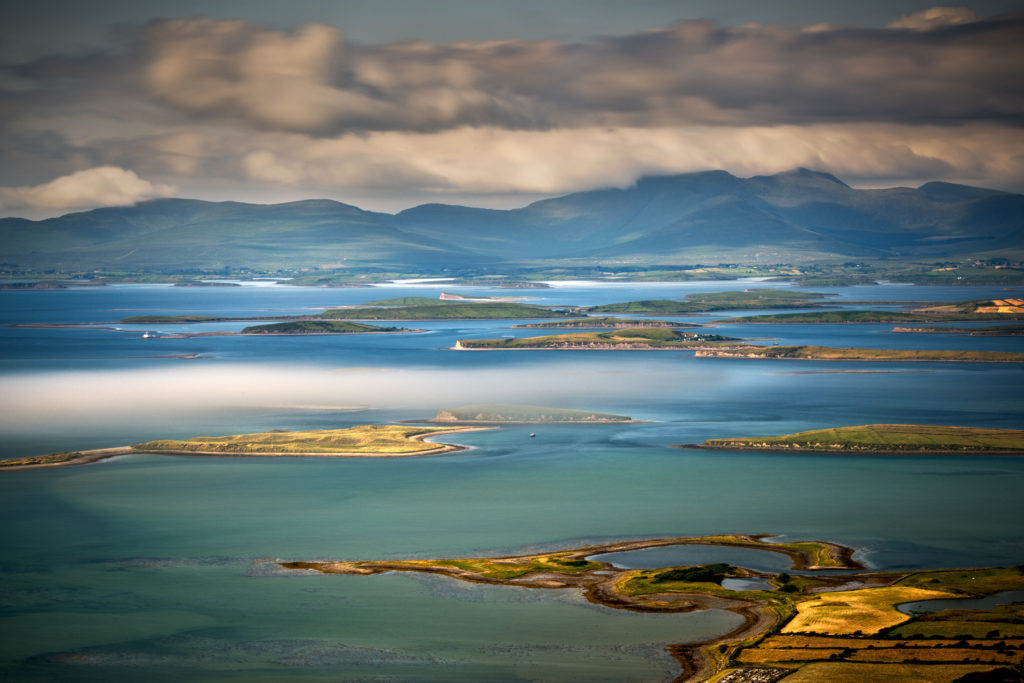 This unique ocean bay is stunningly beautiful whether viewing it from above from Croagh Patrick, or travelling between the islands on a ferry-- a must-see for all visitors to Mayo.
The view from atop Croagh Patrick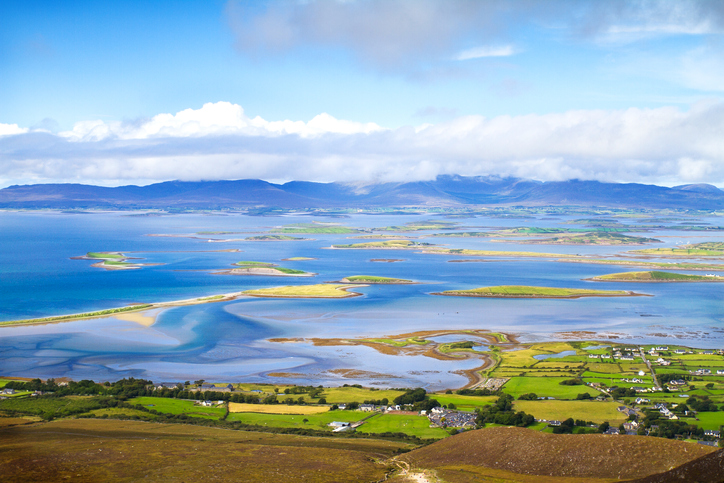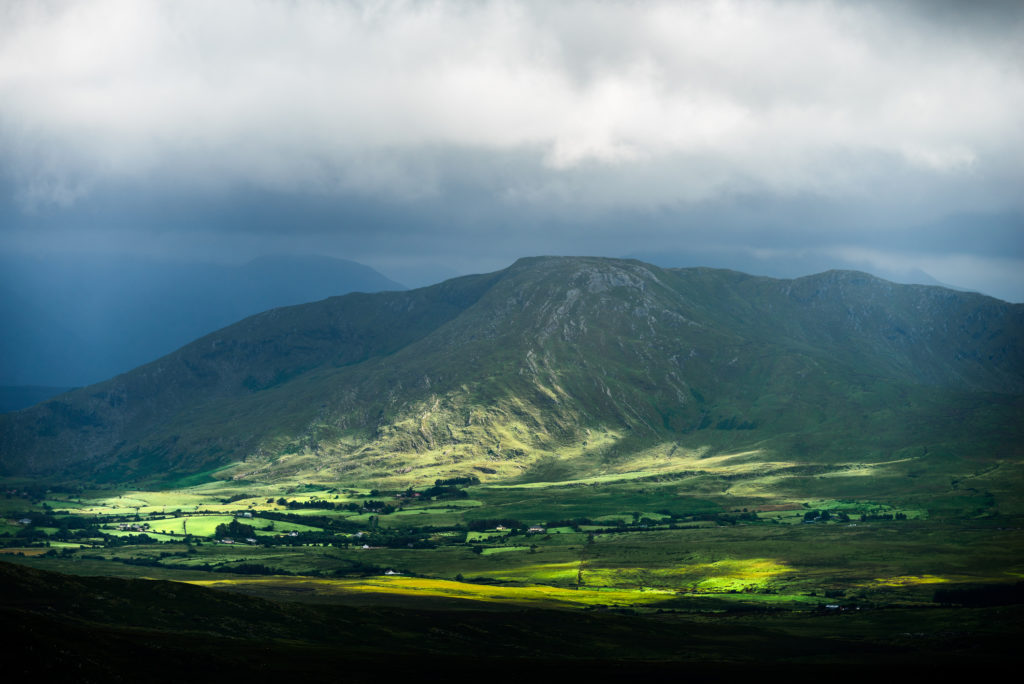 Thousands take part in a pilgrimage up the sacred mountain each year, but plenty more climb it for fun, too-- and with a view like that to greet you, it's no wonder why.
The trip towards Croagh Patrick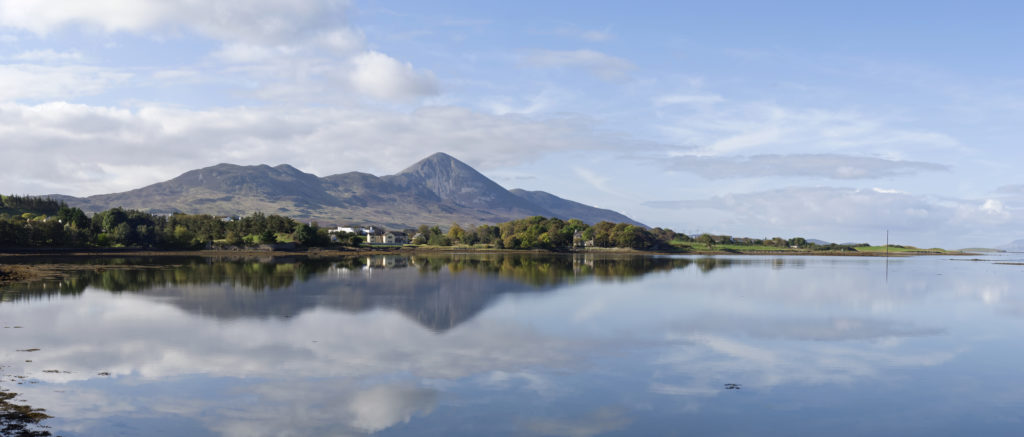 The view from the top is the most famous, but seeing Ireland's holiest mountain tower in the distance as you approach it is a sight to behold.
Inishturk Island
From Inis Tóirc in Irish, meaning Wild Boar Island, Inishturk is a small but spectacular island off the coast of Mayo with some of the most breathtaking sights in Ireland.
Lough Nafooey, Galway/Mayo border, Connemara
Lough Nafooey, located right on the border with Galway in the rugged wilderness of Connemara, with the Maumturk mountains of Galway in the south and Nayo's Partry mountains to the north.
Cong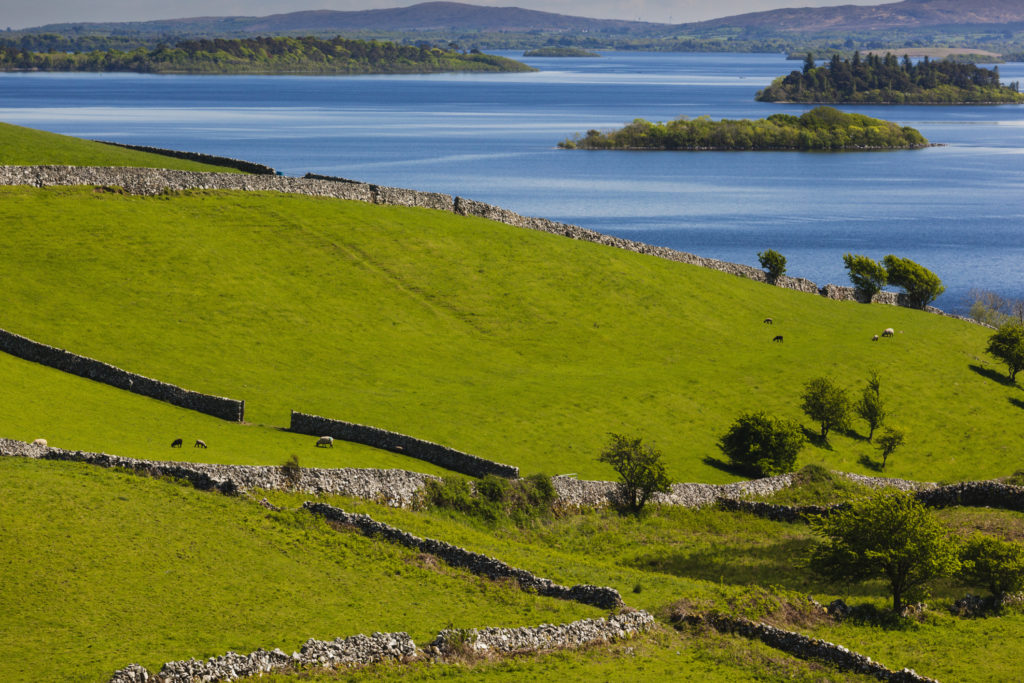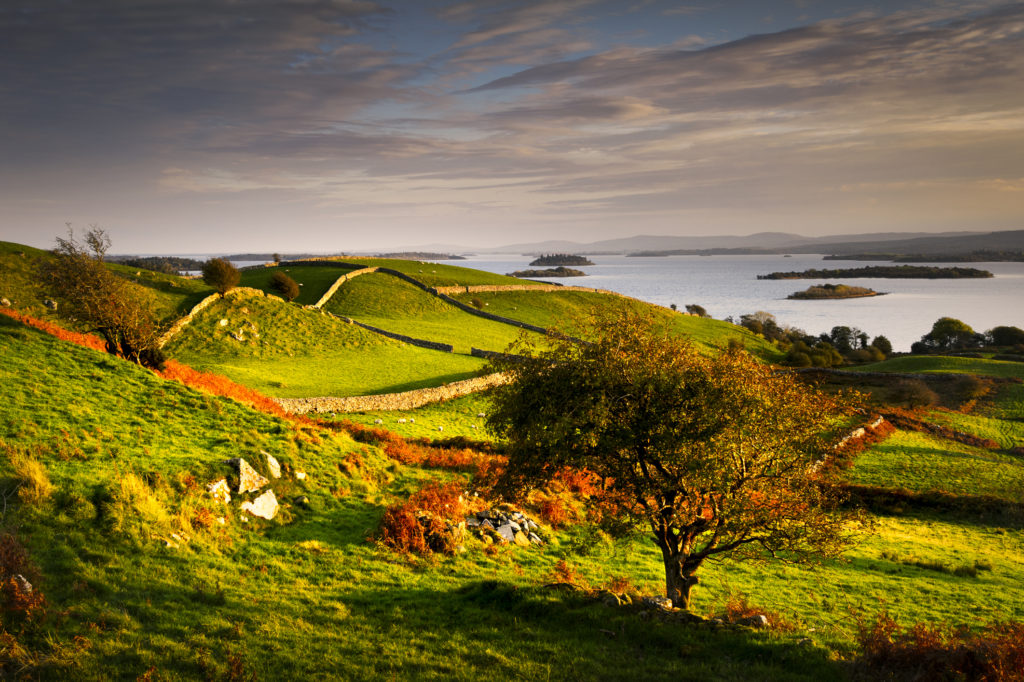 Best-known as the backdrop to famous Irish film The Quiet Man, Cong boasts mountainous terrain, rolling green fields and peaceful, still lakes.
The Céide Fields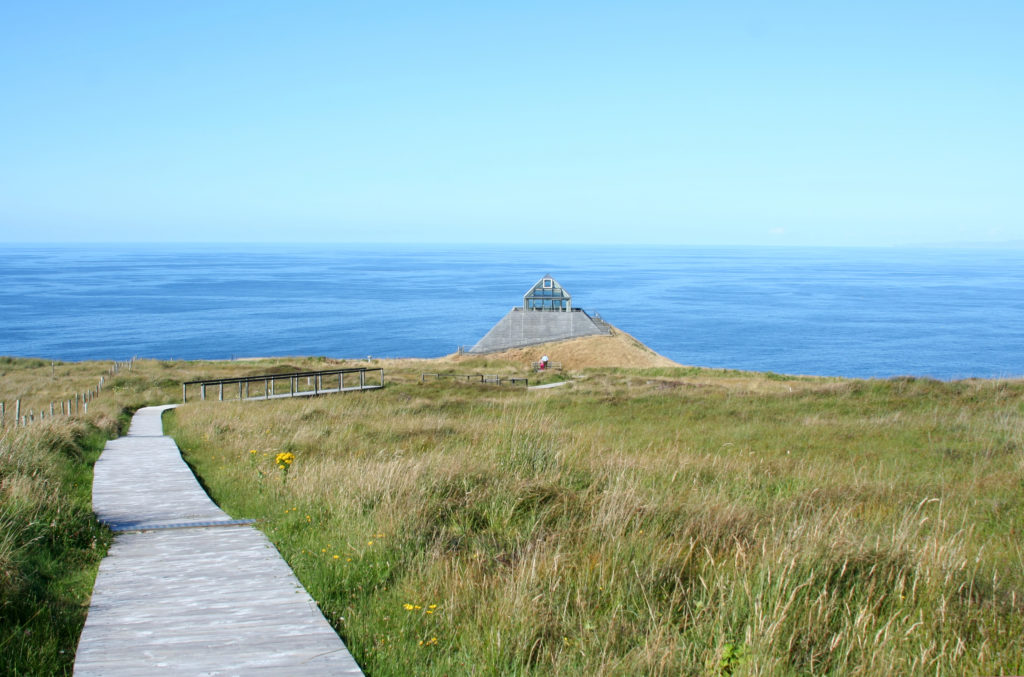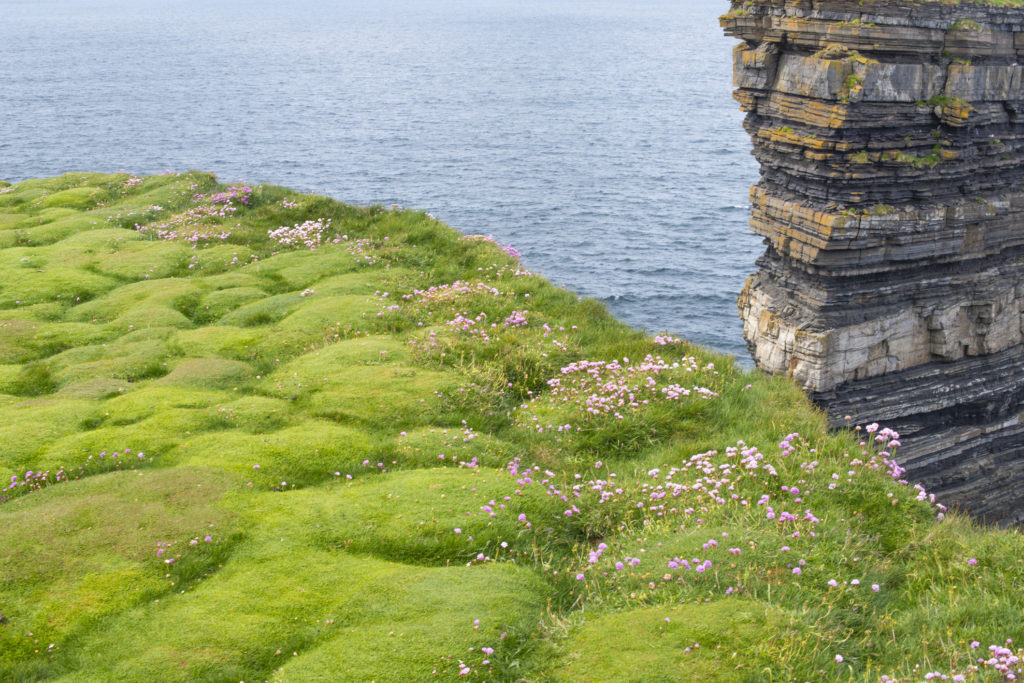 One of the most important archaeological sites in Ireland, the Céide Fields Neolithic site has allowed us to explore the Irish people of the past. Sea stacks, cliffs and ancient stone walls makes the Céide Fields one of the most spectacular places in Ireland.
Doogort village and Slievemore mountains, Achill Island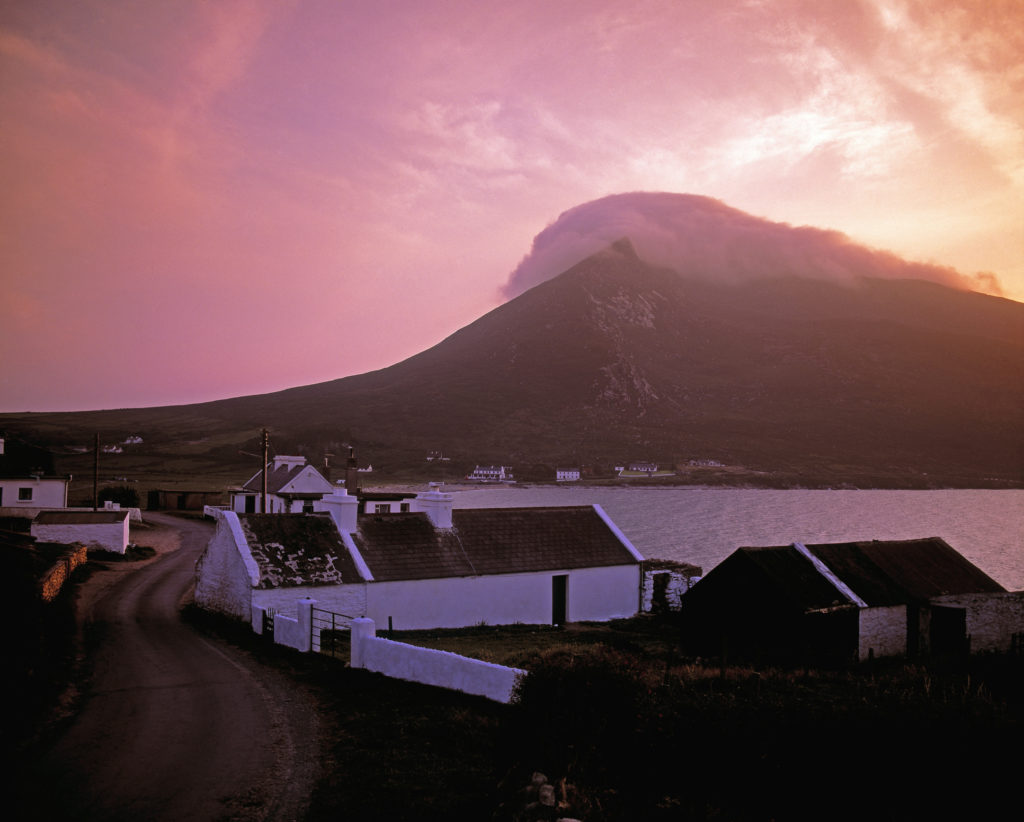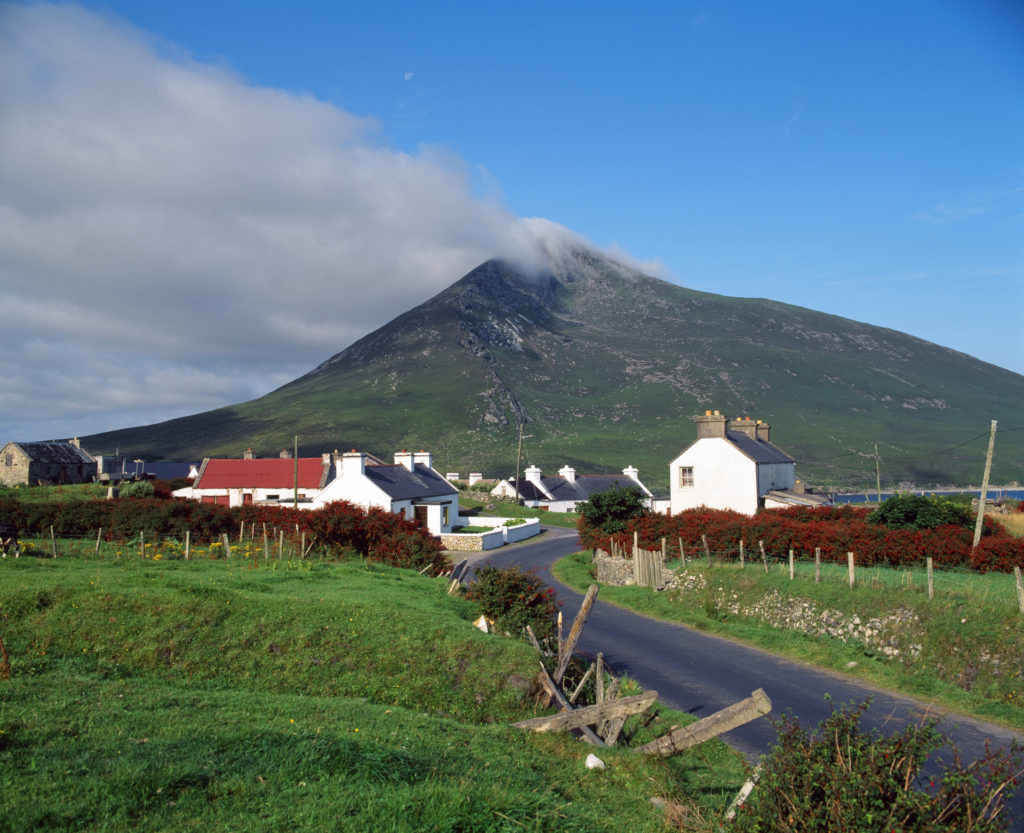 Achill is best-known for the world-famous Keem Bay, but there's far more to the little island than just the beach. The villages are nestled among rocky, jutting mountains, best seen with Doogort village with Slievemore in the background-- taking 'picturesque village' to another level.
Ballycroy National Park
From the boglands to the lakes, mountains and forestry, Ballycroy National Park in County Mayo is the perfect place to get away from it all and clear your head for a few hours while surrounded by picturesque scenery.
(Images: Getty)