'TIS FAR from fancy Airbnb's we were raised.
Okay, so we're not jetting off abroad to sun ourselves in Spain or Italy this summer-- we've accepted it.
But that doesn't mean we can't have a brilliant holiday all the same.
While Ireland isn't exactly known for its reliably sunny summer weather, there's no denying there's something magical in every corner of our little island-- whether you're looking for rugged coastal cliffs or soft, sandy beaches; intrepid mountain climbs or leafy forests to get lost in for a few hours, there's something in Ireland that will suit everyone.
And sure, the country is full of gorgeous hotels and homely B&Bs, there'll never be a shortage of them-- but what if you're after something a little different for your staycation in Ireland this year?
Well, look no further-- here are 7 of the coolest Airnb's in Ireland to really make the most of summer 2020:
The Irish Pub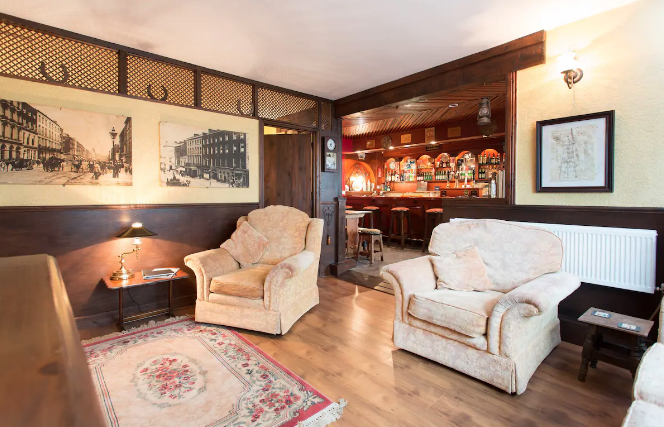 Faced with the prospect of a largely pub-less Irish summer this year, this one is sure to be popular. Based in Aglish, Co Tipperary, Conroy's Old Bar is a 'self catering pub' with a kitchen, sitting room, beds and-- of course-- the bar itself, where you can sit as long as you like, €9 meal or not.
Plus, it's based close to the magnificent Lough Derg-- so there's plenty more to do than just sit in the pub all day. (Check it out here.)
The Private Beach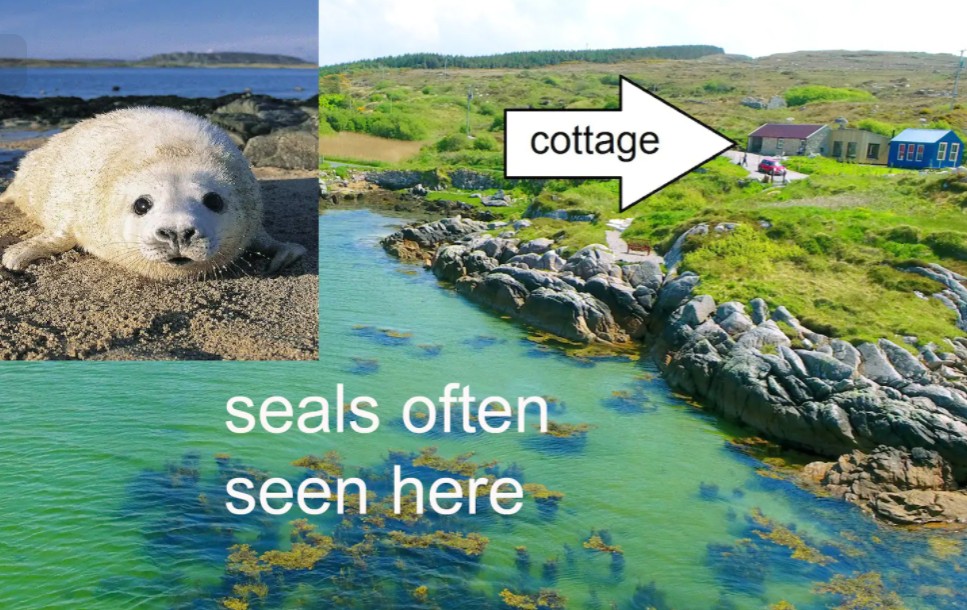 It's not often Ireland is blessed with hot weather, but on those rare occasions where it does, there's nowhere on earth like an Irish beach. The problem is though, that everyone gets the same idea and the beaches become rammed with people.
That won't be a problem for anyone staying at this gem of an Airbnb in County Donegal: a detached stone cottage big enough for four people, nestled on a breathtaking private beach where-- wait for it-- you can even spot seals sunbathing.
Way better than seeing people sunbathing! (Check it out here).
The Alpaca Farm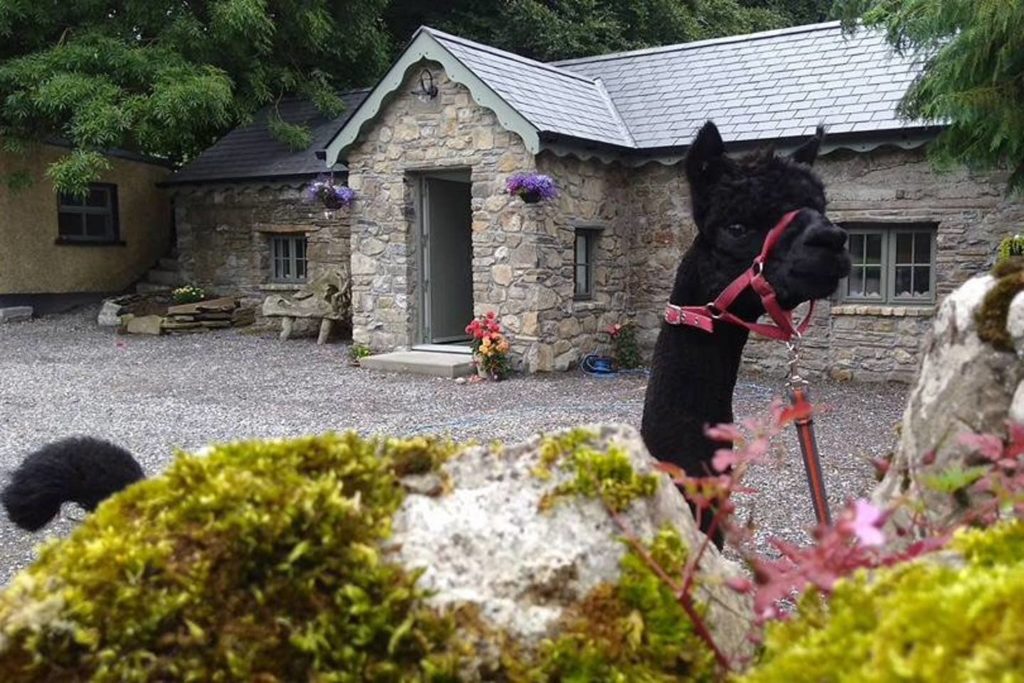 A cozy stone cottage on an alpaca farm? Taking alpacas for a walk in the Slieve Bloom mountains? Being surrounded by alpacas? Being able to make alpaca-based travel puns like 'Alpaca my bags'?
This Airbnb has everything you need-- especially if you've only just realised that what you need is to stay the night on an alpaca farm. (Plus, Laois's incredible Slieve Bloom Mountains are nothing to scoff at either!) (Check it out here.)
The Ancient Castle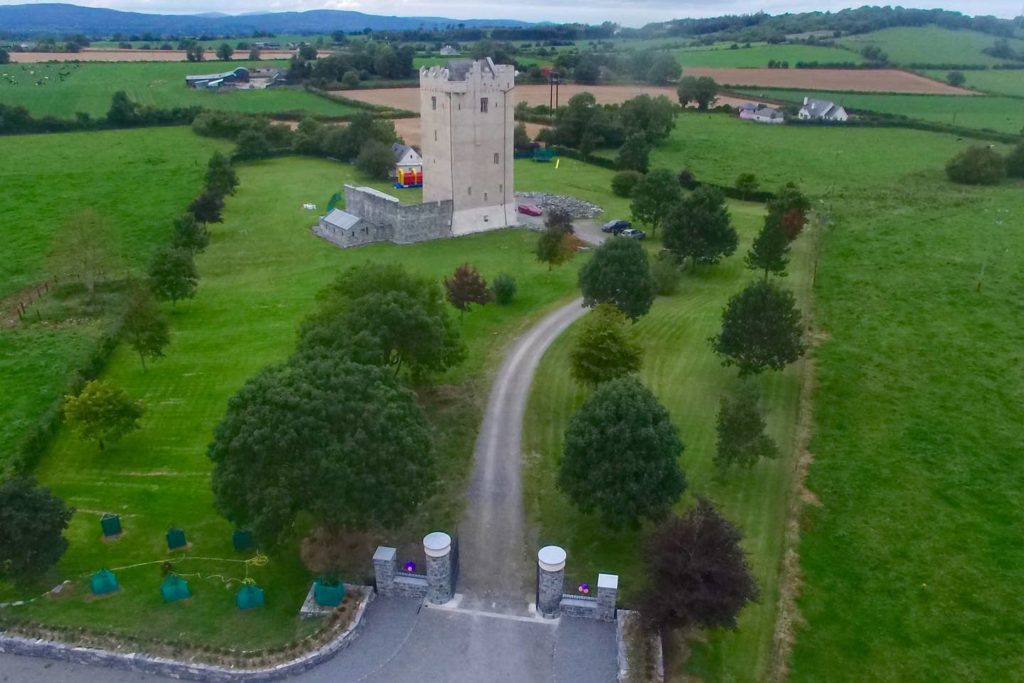 If you're interested in Irish history, this is about as close as you can get without literally going back in time.
Ballytarsna-Hacket Castle, in Cashel Co Tipperary is a 13th-century castle and fortress- turned 15th century tower house- turned 21st century Airbnb. Once a fortress used to protect the Hackett family from attacking forces, this Airbnb lets you stay in the top tower with a view of the nearby Rock of Cashel-- but there's no WiFi, so this really is for the ones who want to get away from it all! (Check it out here).
The Hobbit Hut
Once voted 'the best place in Ireland to get away from it all', it's easy to see why so many people choose this utterly unique Airbnb to escape normal life.
Inspired by the mythical Hobbit Holes from JRR Tolkien's Lord of the Rings series, this incredible mountain pod has everything you'll need for a comfortable stay and will let you wake up to the view of the County Donegal countryside, with a beach nearby as well. (Check it out here.)
The Treehouse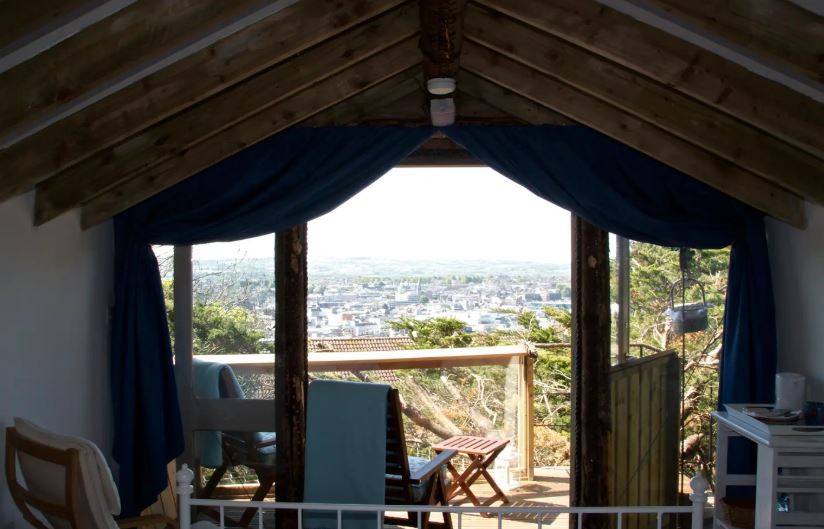 So you want to get away to nature and relax in peace, but you also want to do some shopping an experience the buzz of the city centre.
Finding the perfect compromise between the two can be difficult, but not if you stay at this unusual Airbnb-- a magnificent treehouse overlooking the sprawling city of Cork.
The aptly named 'Urban Tranquilatree' is based right on the edge of the city and is supported by trees over six feet high--  but if you're worried about the weather, the house easily withstood Hurricane Ophelia with no problems, and stays warm all year round. (Check it out here).
The Lighthouse
This peace-seeker's haven will give you a view of the magnificent Irish Sea like you've never seen it before.
With six octagonal rooms nestled in the top of an old Lighthouse in County Wicklow allowing you to see the length and breadth of the countryside and ocean, you're guaranteed to be inspired by this utterly unique Airbnb. (Check it out here.)