THERE'S a lot to be said for Hogmanay and plenty of cracking comedy on offer come festival time but there is something serenely splendid about visiting Edinburgh out of season.
My recent trip to the Scottish capital provided the perfect antidote to the winter blues as the city still has plenty to offer in the lull following its world-renowned New Year's Eve party.
So while the locals recovered from undoubtedly awesome hangovers, and with the festive tourists long gone, my sister and I prepared to explore the relatively empty neo-gothic city on a wintry whistle-stop tour.
With only 32 hours to spend in Edinburgh, we made an early decision to sacrifice comfort for more daylight hours and opted to travel to the city through the night on a sleeper train.
Despite my fears that such vessels were the place of nightmares — possibly due to the confined space, fast moving pace and no hope of escape for seven hours — what we were faced with proved more Polar Express than Murder on the Orient version.
One small cabin, two dorm beds and a delivery of tea and shortbread with our morning wake-up call meant the Caledonian Sleeper from Euston delivered us into Edinburgh refreshed and ready for action at 7am on a brisk Wednesday morning.
As day broke we were already traversing the half-lit city, dwarfed by its looming architectural landscape.
The eerie quiet lent itself perfectly to our newfound surroundings, as we moved slowly, disturbing the stillness along a path gently book-ended by the egotistical Edinburgh Castle and its more subtle counterpart Arthur's Seat.
But it was King Arthur's mythical resting place that would become the much closer friend on our trip, as our Prestonfield House hotel was nestled very comfortably at the great mound's base in Holyrood Park.
As we checked in we found ourselves embarking on another adventure altogether, as this exquisite five-star offering alone is a good reason to come to Edinburgh.
Steeped in history, the Prestonfield was formerly a wealthy country estate, built in 1687 by architect Sir William Bruce, and its rich drapings, ornate furnishings and art-swathed walls leave no room to ignore the fact.
In its original capacity it drew the likes of Sir Winston Churchill, Benjamin Franklin and Allan Ramsey as guests of the esteemed state owner.
Since its hotel transformation half a century ago, those names are now the titles of suites offering the highest level of decadence for the luxury-seeking guest.
Within them rich tapestries adorn the walls, tasselled four-poster beds provide the most pleasurable of sleeps and an abundance of ornaments accessorise the Prestonfield's rooms with an indulgence that you'd be a fool not to succumb to.
More recently its guests include a more modern Scottish celeb, with JK Rowling reportedly a fan, and the likes of Catherine Zeta Jones, Elton John and Sean Connery himself all known to have sampled its overstated splendour.
Understandably, it took two hours to prise us away from the house, once we had checked in to the magnificent Winston Churchill suite, eaten a hearty breakfast of porridge with homemade lemon curd, and gazed at our impressive view of Arthur's Seat and the hotel's onsite Highland cattle grazing in its midst.
Only then were we in a position to truly leave, although our Churchill stayed very close in mind as we continued our exploration of the city.
Like any good tourist we planned to start our tour with Edinburgh Castle, before making our way down the Royal Mile.
But the gods of water had other ideas.
As we reached the drawbridge we were unceremoniously informed that a burst water pipe meant the attraction was shut until further notice.
Thankfully a Lonely Planet pocket guide quickly provided a new, off-the-beaten-track plan, forcing us into something altogether more adventurous.
In rerouting our Edinburgh attentions we found our way to the Palace of Holyroodhouse.
As the Royal household of the Queen during the summer months, and the wedding venue of choice for granddaughter Zara Philips and her rugby player husband Mike Tindall in 2011, there was plenty of celeb scouring to be had there and just as much scandal as might have been found on Castlehill.
Whether you are a fan of the modern monarchy, a history buff or none of the above, you'd be hard pushed not to find something of interest in this beautiful country home.
Stood in all splendour at the foot of the Royal Mile, it boasts many centuries of bloodied history. But it also offers a candid insight into the everyday machinations of the Royal family.
The Palace is one of the more publicly accessible households within the monarchy's current property portfolio, but also remains a regular residence of the Queen and her cohorts.
From its grand staircase, to the rooms which still provide the base for annual Royal functions, there is enough historic gossip and glamour remaining in those hallowed halls to entertain any true day-tripper, not least the scandalous bedroom, dressing-room and secret passages of the ill-fated Mary Queen of Scots.
It's well worth a visit and probably warrants a few, at different times of the year, to capture its true beauty in all possible seasonal lights.
Having our fill of the Palace, its gardens and the adjoining Queen's Gallery, we decided to then make our way back up the Mile, where coffee, lunch and a spot of shopping — shortbread, souvenirs and single malt whisky abound on this street — were in order.
This historic mile and its winding back alleys offer many a reason to stand and gawp or take in some local history, so we took the opportunity to stop along the way and soak up the culture at the Scottish Parliament Building, Scottish Poetry Library and the dominating St Giles' Cathedral.
But soon the time came to take cover from the plummeting temperatures.
And so to the Scotch Whisky Experience, for a warming shot of the strong stuff and a crash course on one of Scotland's most important industries.
While neither of us are whisky drinkers, we like to keep a keen eye on local traditions.
And where better to learn about the Scots' golden nectar than in a space dedicated to it, which holds the largest Scotch whisky collection in the world and offers a virtual tour of the whisky-making process, which is like an over-18s version of the Bubbleworks at Chessington World of Adventure (the tour that is, not the process).
And while we haven't been converted to the hard stuff, we did come away far better informed, with a whisky glass to call our own and a spritely spring in our step after sampling a seriously strong Speyside malt.
As days go there was probably very little more we could have squeezed in.
So we headed back to the Prestonfield, where our sumptuous suite was waiting to be lounged in, a well-deserved bottle of champagne was waiting to be popped and a Sex and The City DVD was waiting to be watched.
But with only a day's worth of touring under our belt and Edinburgh Castle still on the 'to do' list we'll no doubt be heading back to the city soon.
WHERE WE ATE
The Witchery by The Castle
There is plenty of great food on offer in Edinburgh but if you want a really unique experience, which is rich in history and boasts top quality Scottish cuisine, look no further than the Witchery at The Castle.
Set in a historic building at the gates of Edinburgh Castle, this quaint eatery is brimming with charm, boasts a sense of magic and is regularly bursting at the seams.
If you can manage to get a table for dinner a wealth of culinary treats await to tempt you.
We went for the ever so succulent lamb wellington for two, stuffed with wild mushroom and chicken mousse and wrapped in Serrano ham, but there were plenty of seafood dishes that were close competitors also.
And with a surprisingly reasonable set menu priced at £33 for three courses at lunch or dinner, there is really no excuse not to stop in while in the city.
Castlehill, The Royal Mile, Edinburgh EH1 2NF
0131 225 5613
www.thewitchery.com
WHERE WE STAYED
Prestonfield House
Priestfield Road, Edinburgh EH16 5UT
0131 225 7800
www.prestonfield.com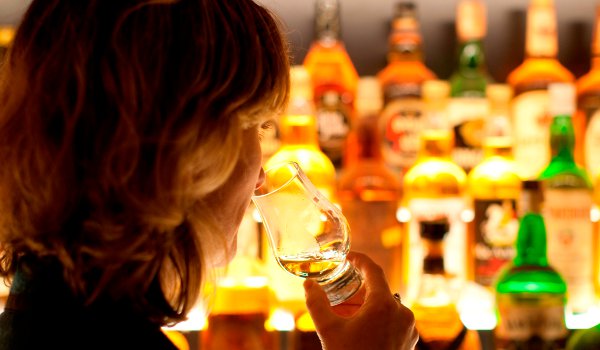 WHERE WE VISITED
The Scotch Whisky Experience
The Royal Mile
0131 220 0441
www.scotchwhiskyexperience.co.uk
 Palace of Holyroodhouse
0131 556 2100
www.royalcollection.org.uk
St Giles Cathedral
www.stgilescathedral.org.uk