FROM fleadhs to jazz, from opera to ploughing, and from the Rose of Tralee to Carlow's flower festivals, the party season in Ireland is well under way.
Over the summer months – and indeed well into autumn – you can take your pick from gigs, gags, rock, pop, the spoken word, the written word, the vernacular ballad, the street spectacular.
Traditional sessions provide a musical background to beauty pageants from Dungloe to Tralee; at ancient horse fairs in Kerry and Galway be careful not to wink or wave to a friend or you might find yourself trying to get a bay mare onto your Ryanair flight home.
Whether your interests lie in comedy, music, theatre, opera, busking drama, film, food – or merely enjoying the atmosphere in a friendly pub in the centre of proceedings – you'll likely find a festival to suit your taste.
July 14 - 27
Galway International Arts Festival
Just about Ireland's largest international arts festival, Galway showcases a wide variety of foreign artists alongside the best of Irish talent.
Growing highlights of the event include the increasing number of street spectaculars – including this year the Dance of the Lobsters.
For these crustaceans, the world is their oyster, or at least Galway city centre is, as the giant denizens of the deep dance their way through the streets. Another date for your diary, and also free, is Hallali, performed on a gigantic architectural structure.
Featured artists during the 10 day extravaganza include The Coronas, Imelda May, The Waterboys and Cathy Davey.
July 20 - 27
Fiddler's Green International Festival
Set in the beautiful village of Rostrevor, overlooking Carlingford Lough, and nestling in the shadow of the Mountains of Mourne, this has one of the most spectacular settings of any festival in Ireland.
It also has the reputation for being one of the friendliest. The festival is run by the Sands Family folk music dynasty so hugely prestigious artists are guaranteed.
www.fiddlersgreenfestival.co.uk
July 25 - August 4
Carlow Garden Festival
What draws people to the county from all parts of the globe to Ireland's second smallest county are some of the most exquisite gardens you'll find anywhere. If your idea of heaven is getting your dibber into some mulch, this is the place for you.
Every summer the county holds the Carlow Garden Festival with its collection of superlative gardening attractions, ranging from manicured demesne estates to smaller, meticulously tended gardens, maturing and flourishing beautifully with time.
This year's festivals, which ranges across several A-Listed horticultural centres such as Huntington Castle and Altamont Garden Tulllow, features international botanical experts such as Dermot O'Neill and Helen Dillon.
www.carlowtourism.com/carlow-garden-festival
July 26 - August 4
Mary from Dungloe International Festival 2012
This is the 47th year of the Mary from Dungloe International Festival, with all manner of festivities based around a beauty pageant. This year's programme includes, as well as the competition to find which Mary is best suited to act as an ambassador for the county of Donegal, a feis, country music, street barbecues, a duck derby, a magic show, Irish dance and much else.
July 27 - August 8
Yeats International Summer School, Sligo
This is the 55th annual Yeats Summer School, making it the longest running summer school in Ireland. In a unique blend of learning, art and craic, in beautiful the school is run in conjunction with the Tread Softly Arts Festival, Fleadh Cheoil na hÉireann and the Riverstown Music Festival as well as local arts events, this year's åugust list of lecturers in a variety of subjects include Maud Ellmann, Edna Longley, Lucy McDiarmid and Francis O'Gorman.
There will also be readings by the likes of Michael Longley. Seminars include Easter 1916 and the Rebels' Perspective, Elemental Yeats, Yeats's Creative Impulses, and 'The Rhythm of Beauty': Yeats, Joyce and the 1890's.
www.yeats-sligo.com/summer_school
July 28 - August 4
Le Cheile Arts & Music Festival 2014
Heaps of stuff is promised at this lovely, idiosyncratic festival held in Oldcastle, Co. Meath. Five stages present drama, art, music and dance. There are street acts, spontaneous seisiúns, mime artists and modern dance. Featured acts include include Gavin James, Corner Boy, The Heathers, Orla Gartland and Niamh Crowther.
August 1 - 3
Waterford Spraoi 
This is the 21st Waterford  Spraoi  International Street Arts Festival. For the first three days of August residents of this medieval city will take to the streets and enjoy an international programme of street arts and spectacle.
Musical acts include Microguagua, a Latin/reggae street band from Barcelona, Sierra Leone's Refugee All Stars, and The Genzyme Spraoi Orchestra.
And of course traditional music, jazz and blues are likely to break out all over the place.
August 1 - 8
Patsy Farrell Festival
Many Irish Post readers will remember singer/songwriter Patsy Farrell, founder of the James Connolly Folk Group, a stalwart of the London Irish folk scene in the 1970s and 1980s. Sadly, Patsy died in 2002 - but he left behind a wealth of   music including the song Where the Three Counties Meet and
The Road to Abbeyshrule. The Patsy Farrell Festival celebrating Irish music, song and dance in Longford Westmeath and Leitrim pays tribute to this fine artist.
Over a period of ten days, this landmark festival boasts more than 20 sessions held across several towns and villages. Featuring the region's best known traditional music talent, the sessions are free of charge take place in towns and villages across the region including  Abbeyshrule, Tyrrelspass, Ardagh,  Clondra, Ballymahon, Edgeworthstown, Longford Town and Legan.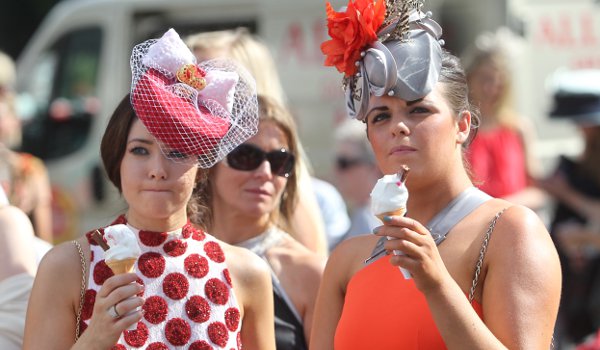 August 1 - 10
Féile an Phobail (West Belfast Festival)
Belfast is home to any number of festivals from literary celebrations to gay pride demonstrations - from writing to writhing, as it were, with all stops in between. The West Belfast do is one of the longest-established, featuring music, drama, dance and poetry in one of Europe's largest community arts festivals.
This year's guest artists include The Selecter, the Wolfe Tones, Boyzone and the Kaiser Chiefs.
August 6 - 10
Discover Ireland Dublin Horse Show
Nags, equestrian WAGs, show-jumping, and all things equestrian  - held in one of Dublin's oldest and most venerable institutions the RDS. Live music and entertainment, award winning crafts and art exhibitions, children's entertainment, fashion, shopping village with 300 stands, restaurants, bars and snacks  – and of course the best in national and international show jumping.
August 8 - 17
Kilkenny Arts Festival
This year is the 41st Kilkenny Arts Festival, arguably Ireland's foremost multi-disciplinary arts festival - offering 10 days of the best of Irish and international theatre, music, film, craft, dance, literature, visual arts, street and children's events.
The range of events is staggering, from world renowned Barry Douglas on the old joanna (along with Camerata Ireland), to Acis and Galatea from the Early Opera Company (Britain), and from Shakespeare's Globe Theatre Company to traditional Irish music supergroup The Gloaming (who will be bringing their Celtic bag of musical tricks to St. Canice's Cathedral)
August 10 - 12
Puck Fair, Kilorglin, Co. Kerry
Billed as Ireland's oldest fair (although to be fair there are other claimants to the title), this year's event is the 401st recorded fair.  Main events include the traditional horse fair, parade and coronation ceremony of King Puck, evening concerts, fireworks display, children's competitions, street entertainers and dancing displays.
During the three days of festivities the population of Killorglin (normal 2,000 give or take) swells to more than 60,000.
King Puck, in case you're unaware, is a goat. How a billy-goat managed to take a starring role in a festival is not clearly remembered. Records of the Killorglin festival date back to 1613, yet Irish legend claims it dates back to the pagan festival of Lughnasa.
The most widely accepted version of the event's origins relates to Oliver Cromwell. Apparently while the Roundheads were pillaging the Kerry countryside, they came across a herd of goats grazing on the uplands. The animals took flight, and the billy-goat, or Puck, broke away and headed towards Killorglin. His arrival alerted the townsfolk of the approaching danger.
Today a male goat is persuaded to come into town for three days. Then three days after his capture, King Puck is back in his home in the mountains, presumably wondering what on earth that was all about. At midnight, fireworks conclude the final day of Puck Fair.
August 15 - 19
Cumann Merriman Summer School
Named after Brian Merriman, author of the celebrated eighteenth century poem, Cúirt an Mheán Oíche, (the Midnight Court), the Merriman aims to promote interest in all aspects of Irish culture: language, history, literature, dance, music. This year's school, whose theme is 'Emotional Life in Ireland', is being held in Ennis, Co. Clare.
August 15 - 19
Rose of Tralee International Festival
This year is the 55th year of the astonishing Rose of Tralee Festival, Ireland's biggest bash, now gone global. The festival evolved from Tralee's Carnival Queen Festival, once a thriving annual town event that fell by the wayside largely due to post-war emigration. In 1959 a group of local business people decided to revive the carnival in an effort to regenerate the town and encourage tourism.
Today it's a veritable arts festival as well, with music sessions, concerts, street theatre, carnival, live concerts (including this year Union J and Walking on Cars), theatre, circus, markets, funfair, fireworks and the renowned International Rose Parade and the Kerrygold International Rose Ball.
August 22 - 24
A Taste of Donegal Food Festival
Once upon a time eating out in Ireland meant fish and chips, or for those with deeper pockets, steak and chips. Chips with everything - and sometimes they'd be left out overnight and served cold the next day as salad. Hors d'oeuvres? That would be a ham sandwich cut into 40 pieces.
All changed now, however. You can still get your chips, of course, but there is a huge interest in cuisine of every sort in Ireland today. Serious gastronauts will find the Donegal Food Festival one of the main culinary events of the summer, with chefs, restaurants, nutritionists, food suppliers and sommeliers putting their best skills and produce forward. Big names include top chef Neven Maguire and Ethna Reynolds, The Burlesque Chef.
August 25 & 26
The Ould Lammas Fair, Ballycastle
Ballycastle has made a virtue of offering seaweed and yellow man (basically Crunchie without the chocolate) to festival-goers, as made famous in song.  The Ould Lammas Fair in Co. Antrim dates back to the 17th century.
Lammas Day is in fact August 1, so the reasons the fair should take place a few weeks later have been lost in the mists of time. Well over 100 stalls ply their trade each year with products ranging from CDs, clothing, car accessories, tools and sweets to horses and household goods. The craic is seldom less than 90 in Ballycastle, with regular gusts up to 120.
www.discovernorthernireland.com
August 29 - 31
Electric Picnic
Ireland's premier rock festival, held in Stradbally Estate, Co. Laois. This year's line-up includes Portishead, Beck, Outkast, Foals, Pet Shop Boys, Chic feat. Nile Rodgers, James Murphy, London Grammar and many, many more. And the fun doesn't stop at music. Side events encompass literary interests, food, theatre, spoken word and comedy.
August 29 - October 5
Lisdoonvarna Matchmaking Festival
The Matchmaking Festival takes place every year from the end of August until October in Lisdoonvarna, Co. Clare.
Throughout the month there will be music and dancing daily throughout the town of Lisdoonvarna from noon until stupid o'clock in the morning, with matchmaking maestro Willie Daly moving through the crowds sprinkling his magic.
As well as some of Ireland's top showbands making an appearance in Lisdoonvarna, there will be modern matchmaking events such as speed-dating, discos and pub quizzes. Willie Daly will tell you the, er, rules of engagement if you're unclear how to proceed; but just a word in your ear – don't ask him if women always "like Willie daily". He's heard that one.