A NEW board of trustees have been appointed by the British Irish Trading Alliance (BITA) as the ever-growing organisation looks to expand its offering further.
Founded in London in 2012, BITA now hosts events across the UK and Ireland.
This week it revealed that it plans to open new chapters across both countries, with new BITA ambassadors also due to be appointed across the globe.
In order to aid the network's ambitious growth plan, they have appointed a panel of trustees who will be "sharing their experience, expertise and advice with an aim to build an organisation that continues to benefit members and stakeholders".
London-based waste industry leader Jacqueline O'Donovan, who was recently made an OBE, is among the new panel.
"I am delighted to be invited to join the new BITA board of trustees at such an exciting time of growth and expansion globally," Ms O'Donovan said.
"As BITA, already a force to be reckoned with, develops further, it is imperative that the board brings strategic direction, integrity and leadership to ensure that members have complete confidence in the governance and guidance that we deliver as trustees and an organisation," she added.
Also on the panel is Dublin-based Aidan Scollard, who is a partner at the international auditing and tax advisory firm Roberts Nathan.
Chris Phillips, Chairman of Triplepoint Social Housing, Centaurea Investments Ltd, and Londonnewcastle, has also been appointed a trustee, alongside Michael Roddy, who is the Managing Director of SigmaRoc PLC, Precast Products Group, Johnston Quarry Group, GD Harries & Sons Ltd, and CCP Building Products Ltd.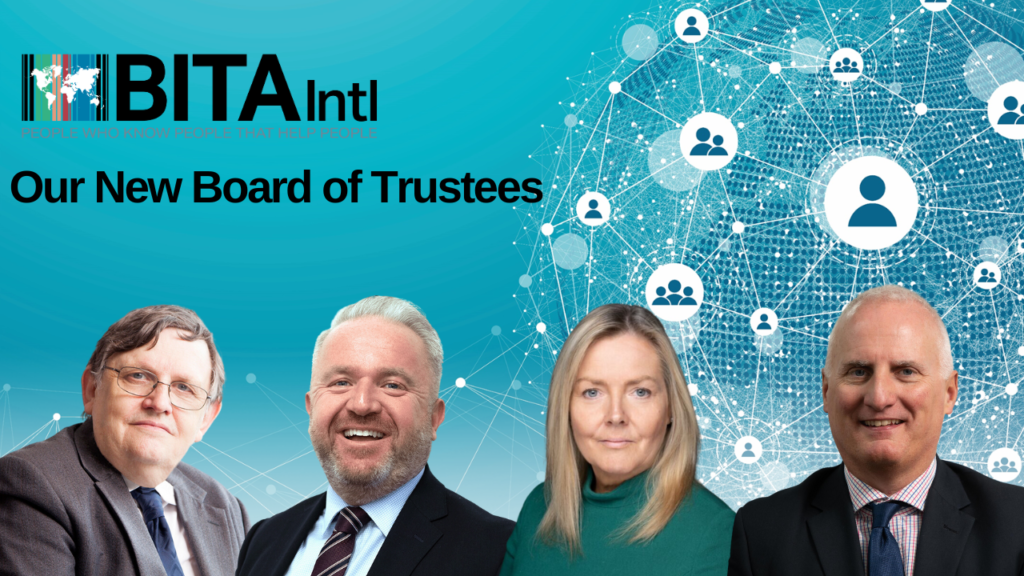 BITA is a non-profit networking organisation which is dedicated to facilitating trade between the UK and Ireland through its members, as well as helping form connections between business leaders and provide a channel for introductions to business communities around the world.
Until now, the business has been led by president and founder Paul Whitnell and executive director Diane Birch, with the help of non-executive directors.
"I have been amazed at the supportive environment that our members have helped form," Mr Whitnell said while announcing their new board of trustees.
"It's this engagement that has fuelled our growth and we now want to ensure that we are governed by a team of strategic leaders who will help us to continue to support our members to trade successfully and responsibly."
He added: "These business leaders will be bringing a wide range of skills and experience to their roles as trustees, and BITA is looking forward to benefitting from their guidance."