AFTER years writing big dramas for the small screen, Anne-Marie Casey has taken a diversion in her literary career.
This summer the successful script writer and prime time television producer revealed her first novel An Englishwoman in New York to her literary peers and those looking for the latest tome to take to their holiday destination.
And despite not knowing whether the book would even get published when she first put pen to paper, the author is understandably happy with the outcome.
With separate launches in America, Dublin and Britain over the past few months, the book has been something of an international hit, and we caught up with the writer as she enjoyed the literary whirlwind.
"It wasn't that I had a burning desire to write a novel," Casey admits, "it happened in a very organic way."
She explained: "For the past few years I have been writing for TV and film, working on shows here in Dublin and I wrote a theatre adaptation of Little Women for the Gate Theatre. So I have been busy but this, my first novel, I found myself writing without realising."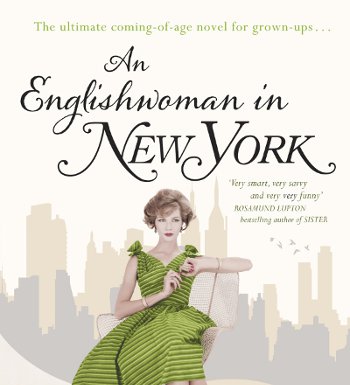 Married to novelist Joseph O'Connor, the author demanded nothing but honesty from her agent about her ability to write the novel, which focuses on a family forced to leave London and make a new start in Manhattan.
She claims it was inspired by some of her experiences as a student in the States.
"After I had written the first chapter I did a few more chapters just to see I had other ideas and then I stopped. I think the real challenge when you want to write a book is actually to finish it," she adds.
"So I looked at the process as something of a journey. Perhaps it's all the years of working in TV but I am good with deadlines, so even though I had no deadline — I didn't know whether the book would sell or not or get published or not — once I had committed to it I set myself a deadline and actually stuck to it.
"When I had written 20,000 words I sent them to my agent and said, 'Tell me the truth, is there any point in continuing'. If she had said stop, I would have, but my agent was very supportive, my husband Joe was very supportive, and it was all very positive, so I got a fiction agent and finished the book."
Casey, who was born in Slough but whose father hailed from Roscommon, previously lived in London before she and Joe moved back to Dublin after the birth of their first child.
While the mother-of-two was compelled to write by her experiences living in New York, she was also inspired by her husband, who she deems a 'fantastic example' of a writer, but refused to let him read the book before publication.
"When you are married to someone who is such a fantastic example of a writer that is really inspiring, and because he understands the process, that's a wonderful supportive person to have in your life. But we don't read each other's work; it's just not something we do."
Instead the writer ploughed through to meet her self-imposed nine-month deadline to produce the first manuscript — which saw her achieve a two-book deal.
So as An Englishwoman in New York continues to be snapped up on both sides of the Atlantic, the writer is now at the family home in Killiney, South Dublin, steadily working away on her next book — which is also set in the Big Apple and is no doubt on track to hit deadline.
An Englishwoman In New York is published by John Murray in paperback.