"A jack-rabbit in a den of wolves," are the words Silas Selleck uses to describe the plight of Jay Cavendish in John Maclean's existential western Slow West.
It's an apt summary for a movie in which innocence is always under threat of being devoured by cynicism.
Slow West is the creation of Edinburgh's John Maclean, who writes and directs in this his feature debut.
Maclean was formerly the leader of the musically avant-gardist Beta Band, before turning his attention to film in 2009. Previously he's made the critically acclaimed shorts Man on a Motorcycle (2009), with Michael Fassbender and Pitch Black Heist (2011), with Fassbender and Liam Cunningham.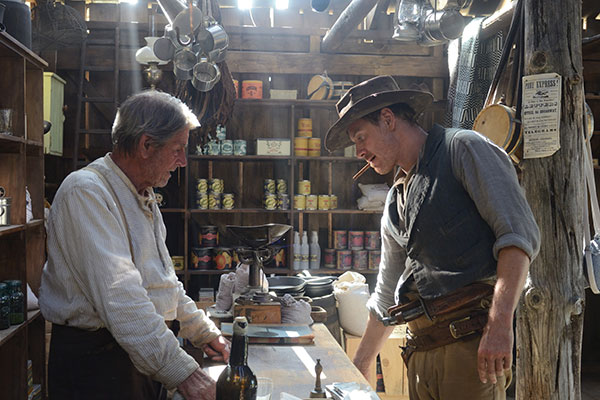 The second of these is a miniature Scorsese-like film-noir, with cinematography by the talented Robbie Ryan. It won a BAFTA for Maclean's Cork-born producer Geraldine O'Flynn.
Fassbender, Ryan and O'Flynn team up again with Maclean for Slow West.
Fassbender is the aforementioned Silas Selleck, a laconic, pistol-packing gunman in the great tradition of the western genre.
The syllabically-named Kodi Smit-McPhee plays Jay Cavendish, a greenhorn lost on the vast American landscape. The two are thrown together as Jay travels from Scotland to seek his lost love Rose (Caren Pistorius). 
Rose and Jay were star-crossed lovers but their Highland fling ended in sudden tragic calamity.
Rose and her father John (Rory McCann) departed for the anonymity of the frontier West and Jay determines to find her.
When the enigmatic Silas saves the unseasoned Jay from an outlaw's bullet, we're into a western buddy movie as both men join the quest for the elusive Rose.
But it soon becomes clear that Rose is sought by more men than her Romeo, and for reasons that are far from romantic. Bands of bounty hunters keep appearing with 'Wanted' posters that declare a price on the head of Rose and her father.
This brings into the mix a gang of killers led by the cunning, cold-eyed Payne (a reliably nasty Ben Mendelsohn), who's determined to find the fugitives and cash the bill. "Two thousand dollars entices a certain breed of undesirable," Silas warns Jay.
What's not so clear is what motivates Silas in his endeavour to find Rose. Is he friend or foe to the ingénue Jay? Is he a guardian angel or a secret Judas? "What breed are you?" asks an increasingly suspicious Jay.
It's part of the movie's appeal to hold back from answering that question and keep the viewer guessing.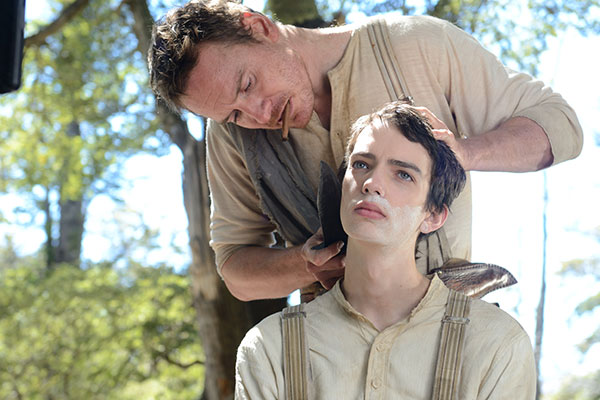 Like all western-genre buddy stories the relationship between the two main characters adds to the dramatic tension.
That's how it is for Huck Finn and Jim, Butch and Sundance, Thelma and Louise.
Time will tell if the names Silas and Jay get added to the list of iconic duos in western-genre history. Fassbender and Smit-McPhee do convey enough odd-couple colour. 
Because Slow West was filmed in New Zealand it was entered at this year's Sundance Festival as an overseas movie.
It won the World Cinema Grand Jury prize, indicating the continued resurgence of the thoughtful western.
Recent years have seen Kelly Reichardt's Meek's Cutoff (2010), the Coen brother's True Grit (2011) and Tommy Lee Jones' The Homesman (2014) bring welcome regeneration to American cinema's mythic narrative.
Maclean's direction does not recall the great explosive epics of Ford, Hawks or Wyler.
He's more evocative of the underrated Budd Boetticher, whose pared-down parables are about psychological tests and moral choices.
Some critics say the "slow" in the title is apt, but Slow West is a film about what actions mean, rather than action itself.
Slow West is on general release from Friday, June 26
Watch the trailer here: