THE BIG day is finally here!
Most Irish people will tell you that the night of the Late Late Toy Show, which officially marks the run-up to Christmas in Ireland, is almost as big as Christmas Day itself.
Tonight is the night many people put up their decorations before settling down with their kids-- or with their friends-- to watch the Irish cultural staple.
Whether you've got your own kids now, or are childless but still enjoy watching it with friends or family, whether you're living in Ireland or anywhere else in the world-- here's everything you need to know about tonight's Toy Show.
Advertisement
What exactly is the Late Late Toy Show?
The Toy Show is absolutely massive in Ireland, but if you're from elsewhere in the world it's fairly likely you haven't heard about it.
But if you have Irish heritage, want to see what Christmas in Ireland is really like, or want to share it with your kids, we'd definitely recommend giving it a watch tonight.
The premise of the show is as simple as it is brilliant-- the presenter interviews a few select children on how fun or entertaining they found this year's most popular toys.
From Barbies to LOL Dolls, Tamagotchis to X-Boxes, farm sets, bicycles and everything in between, the kids generally do a great job at reviewing the toys-- but as it's live there's always a few slip-ups, and that's what makes it so great.
Sometimes a toy won't work even though 'It worked perfectly in rehearsals', a kid might get overexcited with a toy and accidentally hit the presenter with it, kids will forget to keep cycling to the other side of the stage and just stand and wave at someone... you just never know.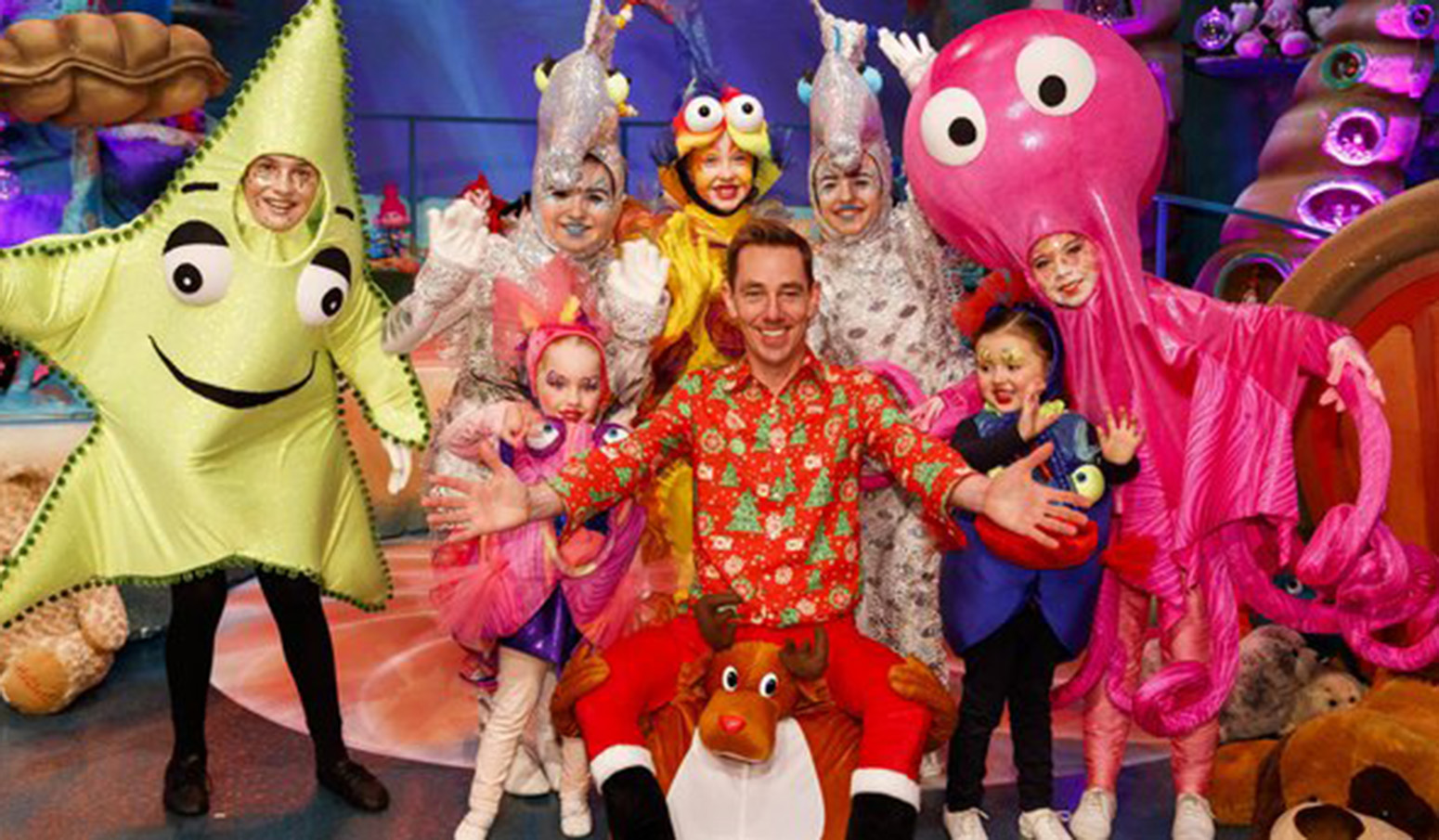 Advertisement
What is tonight's Toy Show about?
This year's show is set to be a little different, thanks to Covid-19 restrictions-- but presenter Ryan Tubridy promises this ear will be "a joyful, beautiful and wonderful" show like no other.
This year's theme is the Wonderful World of Roald Dahl, and will see Tubridy perform not one but two musical performances, and like always will feature some of Ireland's talented children performing and reviewing this year's top toys.
How can I watch it in Ireland?
If you're at home this year, you can watch tonight's Late Late Toy Show on RTÉ One at 9.35pm, or on the RTÉ Player (here).
Advertisement
How can I watch the Late Late Toy Show from abroad?
Like always, this year's Toy Show will be available to watch all over the world-- whether you're in Dubai, Tokyo, the US, Australia or anywhere in between-- although you might have to get up a little early.
No matter where you are, you can watch the Late Late Toy Show on the RTÉ Player (here).
What time does the Toy Show start in my country?
You can watch the Toy Show live, for free, from anywhere in the world at the following times:
Friday 27 November
Advertisement
Dublin 9.35pm
UK 9.35pm
Vancouver 1.35pm
New York 4.35pm
Europe 10.35pm
Saturday 28 November
Dubai 1.35am
Hong Kong 5.35am
Tokyo 6.35am
Sydney 8.35am
Auckland 10.35am
What has Ryan Tubridy said about tonight's Toy Show?
The Late Late Toy Show's presenter is well known for getting just as excited as the children about the annual show,-- and this year is no different.
Advertisement
In a statement made when he was dressed up to the nines as Roald Dahl's Fantastic Mr Fox, Ryan teased the opening musical number for the show saying "This ha been a year like no other, and therefore requires an opening like no other.
"The Wonderful World of Roald Dahl is one that understands children in a way that no one else ever has. He knew that there could be a sadness to the world at times, but that there's also great love and mischief and fun to be found. All of those factors have been combined to bring what we hope is a joyful, beautiful, and wonderful opening like no other to this year's Late Late Toy Show.
"This is the dream theme for a bookish person like me, I've been talking about my love of reading since I was a little boy.
I love Fantastic Mr Fox and I'm rather enjoying being a fox for this opening because it's so different from what has gone before. What we have in store really captures The Wonderful World of Roald Dahl… everybody is welcome, it's going to be a night of nights in a year of years."