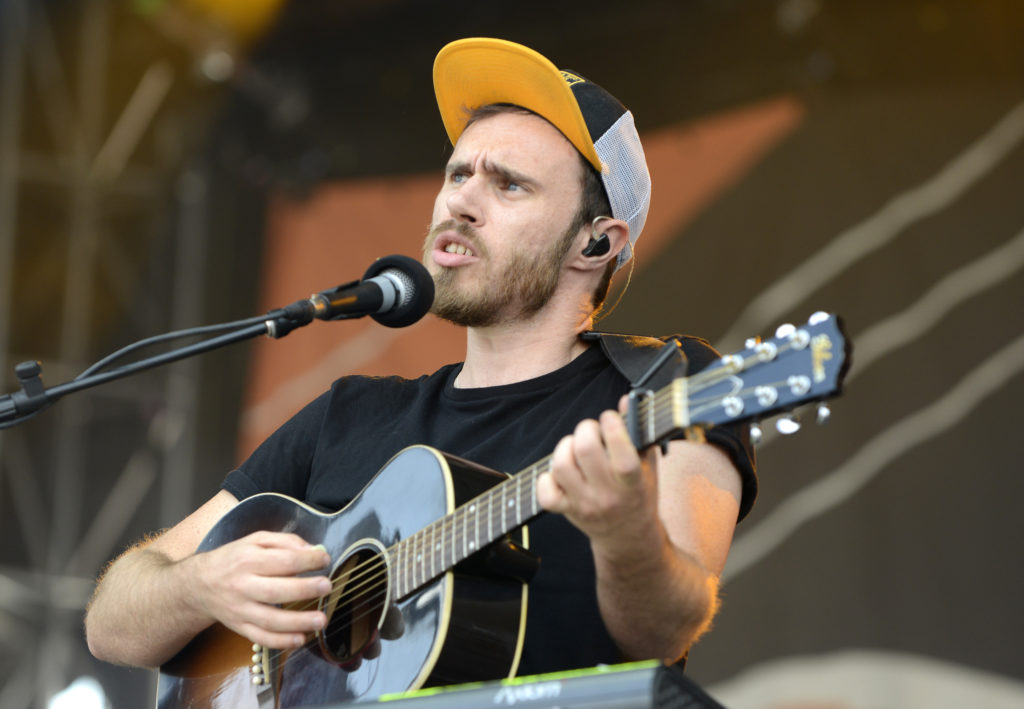 James Vincent McMorrow photo by Getty images
DUBLIN singer songwriter James Vincent McMorrow has gathered together some of Ireland's most exciting young musicians for a concert at London's Barbican on Thursday, May 26.
"I'm aware that I'm biased, but I think Irish music is the best music," says McMorrow. "After live music got taken away in this country for almost two years, I saw everyone respond by just getting down to work, relying on themselves more, building their musical worlds more vividly, more coherently, with more vision. Every artist on this bill in the Barbican is someone whose music I listen to, who I respect, someone who I think represents exactly what it means to be a modern Irish musician.
"I'm fiercely proud to be an Irish musician, and to hopefully embody what that means in the modern world, to not feel bound by any limitations or narrow thinking that might have been attached to those words historically."
James Vincent McMorrow is a platinum-selling artist who has independently clocked up over a billion streams on music platforms.
Over the last decade he has established himself as a multi-faceted songwriter with a vast spectrum of styles. He sings, produces, plays everything, and has a network of collaborators that stretches around the world.
As well as McMorrow's own folk-tinged indie rock, the line-up in May at the Barbican also includes metal-inspired acoustic group The Scratch; punchy, poppy -folk-rock from Sorcha Richardson; Aby Coulibaly's soulful RnB; and contemporary folk artist Niamh Regan. Every artist on this bill is someone McMorrow personally enjoys listening to and believes represents exactly what it means to be a modern Irish musician.
Imagining Ireland 2022 is produced by National Concert Hall and Serious, and supported by Culture Ireland with additional support by the Embassy of Ireland.
The Barbican Centre, London
Thursday, May 26