"I WAS so old when I had my first kiss," jokes late bloomer Chris O'Dowd ahead of the launch of the second series of Moone Boy.
The hit Sky 1 comedy, which this time sees young Martin start secondary school and get his first girlfriend, makes an eagerly-awaited return to television screens this week.
Co-writer O'Dowd, who also stars as Sean Murphy – imaginary friend to 12-year-old Martin Moone, says he ploughed his own memories for inspiration.
"I think plough is the right verb," he says. "It was like digging up sh*t. Oh god. I was so old when I had my first kiss, like 15 maybe 16. Martin got in there a bit earlier because he is far more charming than I was at that age."
With it being set in the summer of 1990, this series opens as the euphoria of Italia '90 sweeps across Ireland.
Advertisement
And it's sure to bring back floods of memories for Irish fans of a certain age.
"It was our 1966," says O'Dowd. "British people just don't realise, that was our golden period. When you were getting knocked out in another penalty shootout, we were winning penalty shoot-outs.
We were bringing the nation together."
The Roscommon actor's semi-autobiographical show first aired in 2012 and was hailed for capturing the experiences of growing up in Ireland – from listening to Gay Byrne in the morning to wearing football boots to Mass.
Now ahead of the new series on Monday we asked some well-known Irish faces in Britain to share their schoolday and football fever memories.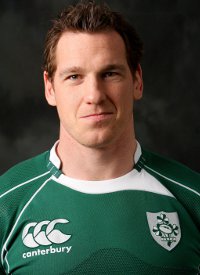 Bob Casey, former London Irish lock and Irish rugby international, 35, went to Salesian College in Celbridge, Co. Kildare
"I remember waiting for the end of the day, just thinking about getting your kit on and getting out for hurling or football practice.
"It was a good GAA school and I played underage hurling for Kildare.
"But the soccer fever, ah, that was the best craic going.
"When I was 12 I shaved a shamrock into the back of my head and sprayed it green! I don't know why I did it. I got in a fair bit of trouble at home too."
Advertisement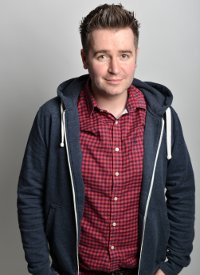 Jarlath Regan, stand-up comedian, 33, attended Patrician Brothers in Newbridge, Co. Kildare
"The school was huge – nearly 700 students. It was all-boys. The girls were in a school across the road. I remember it being like a simmering pot of hormones.
"They didn't offer art at the time, so that was my ticket to the girls' school. I went there for a few periods a week and every guy in the school was raging they hadn't made the same decision.
"Being nine I was bang on for Italia '90. Just old enough to know this was the greatest thing to happen in the history of the world.
"It blew our minds. We were never the same again. We didn't realise that this was the best that we we're going to do – ever! We now know how special it was."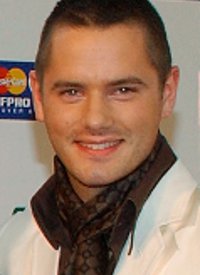 Tony Lundon, singer from the British pop group Liberty X, 34, attended Saint Mary's College in Galway
"St Mary's had a foreboding, prison-style look to it. A bit like what you might see on the Shawshank Redemption.
"It was an all-boys school with boarders and day-pupils. There was a bit of a divide.
"It was an interesting school to say the least and quite tough. I remember the 1990 World Cup perfectly.
"During the penalty shoot-out, everybody on our street somehow happened to be in our little living room. It was unbelievable. There wasn't a massive amount to get excited as a kid otherwise."
Episode One of Moone Boy, Series Two, starts on Monday on Sky 1 at 9pm. Season One can be viewed at www.youtube.com/skyfirstepisodes