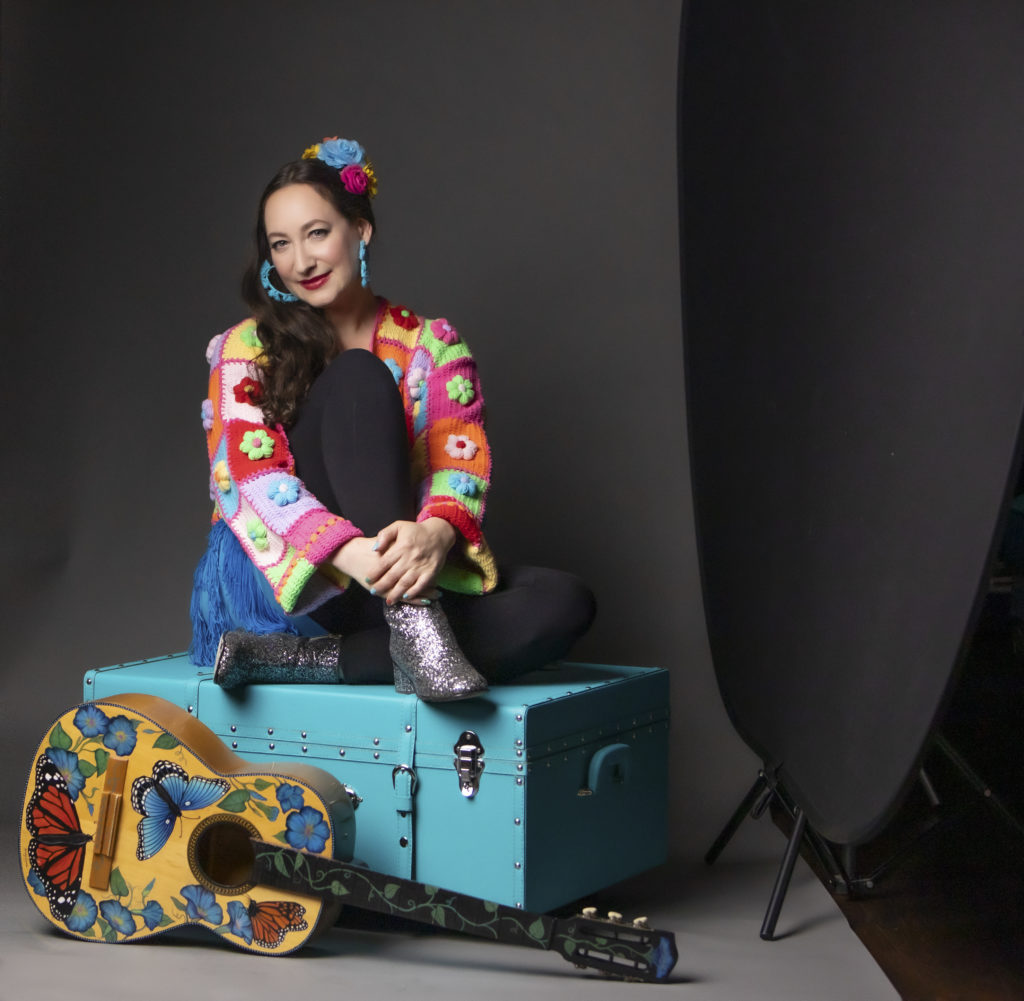 Rachael Sage, singer-songwriter, poet, arranger, and producer, is back with her latest album The Other Side, her 15th studio album released in July.
With fifteen tracks, the album has been produced by Sage alongside engineers Mikhail Pivovarov and Grammy winner Andy Zulla.
Rachael told The Irish Post: "I am not Irish, but I lived and worked in Ireland in my teens, and my first internship was at The Abbey Theatre for The Yeats Festival. My job was to help composer Bill Whelan with whatever he needed, from making coffee to getting artists on the phone like The Hothouse Flowers and Luka Bloom. It was a full immersion into Irish music and I've been smitten ever since!" She cites Elvis Costello and Glen Hansard as two of her big influences, and that certainly comes through in this album.
Recorded in 2022 amid a whirlwind of back-to-back tours with Imelda May and Howard Jones — who features on the record with guest vocals — the album's musical direction is Americana, alt-folk, and pop. The Other Side sees Sage dive into a range of covers from Yazoo's classic Only You, with two other lesser-known covers, Maria McKee's Breathe and ballad by 90's NYC female-fronted rockers Danielle's Mouth entitled Forgive Me This.
Talking about her her latest album, Sage says: "This record is starker than my previous work, and less afraid to look fear in the eye or give fate the finger. When I wrote the song 'The Other Side', I was separating from someone I still loved very much, while a family member had just been diagnosed with a serious illness, requiring me to be fully present to help them through it… The world seemed to be burning, but the grace of friends, loved ones and a beautiful creative community I found in upstate NY carried me through. The song is essentially a gospel plea for a more forgiving future and for peaceful liberation beyond a time of crisis."
Since founding her label MPress Records over two decades ago, the NYC-based alt-pop artist has consistently produced a vibrant and dynamic array of albums. Her eclectic tour history includes performances alongside renowned artists such as Ani DiFranco, Beth Hart, Howard Jones, and Grammy winners Shawn Colvin and Judy Collins – with whom she also recorded a critically-acclaimed duet of Neil Young's Helpless.
As a six-time Independent Music Award-winning musician and producer, Sage has released over 20 diverse albums and EPs, earning recognition as a John Lennon Songwriting Contest Grand Prize winner.
An accompanying video filmed in Ireland for the single taken from her new album features Howard Jones.
To see the video, click here: Rachael's video
TOUR DATES
August 10 - London - The Camden Chapel, London Irish Centre
August 11 - Tunbridge Wells - The Sussex Arms
August 12 – Burley - New Forest Fairy Festival
August 13 – Burley - New Forest Fairy Festival
August 18 – Southampton - The Art House
August 19 - Chesham - The Drawing Room
August 20 - Barnes, UK - The Bull's Head
August 25 - Oldham - Old School BBQ Bus