CAN farming in Ireland ever really be sexy? Author Ciara Ryan thinks so.
Ryan, who has published a tongue-in-cheek calendar of rugged and ripped Irish farmers since 2009, has now published her first book, about, you guessed it, Irish farmers.
"Meet the strapping Irish Farmers and a bunch of adorable bunnies, dogs, sheep and even ostriches, in book form", says the blurb.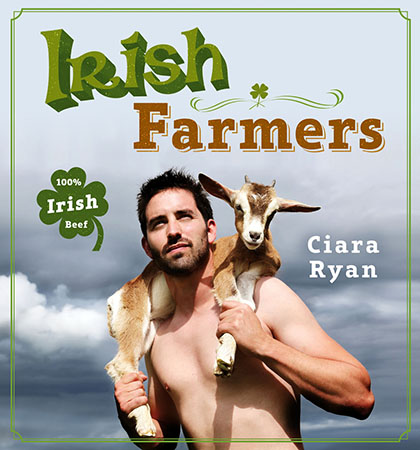 The coffee-table book, featuring the best shots of the last seven years of the calendar has just been published in the US, UK and Ireland with 10 per cent of the proceeds go to Irish farming charity Bóthar.
"The book will feature rough and ready farmers with no tan, no make-up and no photoshop. The farmers are all very natural", says Ryan.
Scroll down to see the pictures...
Ryan's publishing career began by chance when a literary agent had a friend who wanted to date a farmer.
They went online to search for such a man, came across the calendar and thought it was a brilliant idea.
"We got a great reaction to the calendar last year. It sold quite well. Every year it gets more popular", says Dubliner Ryan.
The brilliant pictures are taken by photographer Frances Marshall.
As well as her Irish Farmers calendars and books, 32-year-old Ryan co-owns a newsagent by day and a gourmet burger business by night.
See all the pictures here: