Anthony is the son of George Furey, of legendary Irish folk band The Furey Brothers. Tipped as challengers to the likes of Fleet Foxes and Mumford and Sons, the younger Furey's alt-folk band The Young Folk released their debut album, The Little Battle, in September.
The band comprise of Furey (guitar, vocals), Tony McLaughlin (bass, mandolin, vocals), Paul Butler (keyboards, vocals) and Karl Hand (drums, vocals) and count Michael D. Higgins as one of their biggest fans. Their new single, Letters, is released on December 15.
What are you up to right now?
I still have a 9-5 so I am in work on my lunch looking up some songs to do over the Christmas period, as we have a few shows coming up in December.
Who are your heroes?
My parents. They were both the hardest working people I have ever met when me and my brothers and sisters were growing up.
What's been the best decade of your life so far and why?
This one! It feels like The Young Folk might actually be moving forward.
What record sends a shiver down your spine?
The whole album Heartbreaker by Ryan Adams. It twists and turns and pulls at my heartstrings every time I listen to it.
What is your favourite place in Ireland?
Co. Kerry. It's a gorgeous county and anyone that has not been must go.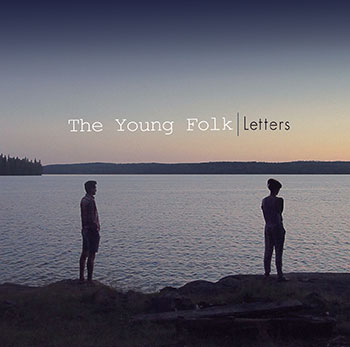 What makes you angry?
When people say: "Why are you angry?"
What book influenced you most?
Why I Write by George Orwell, and Death in the Woods & Other Stories by Sherwood Anderson.
What was the worst moment of your life?
Messing up one of my own songs on live television.
Which local star in any field should the world outside Ireland know about?
Derek Cullen [adventurer and blogger], who writes on nohangingaround.com
If you could change one thing in your life, what would it be?
My coffee addiction or my compulsive buying. Sometimes I'll see something I don't need and buy it anyway. Then it gathers dust in a corner until I can sell it.
Can you recommend an interesting website?
www.forteantimes.com — all that's weird and wonderful in this weird and wonderful world.
What is the best lesson life has taught you?
A bit of mayonnaise can go a long way.
What is your favourite film and why?
Anything with Bill Murray. Should I have to explain why?
What do you believe in?
There are no accidents and don't limit yourself… you can go as far as you want to go.
What trait do others criticise you for?
For never carrying cash! I dislike having change in my pocket because I'll spend it on something that I don't need.
Where do you live and what are the best and worst things about it?
I live in the heart of Dublin City Centre. The best and worst thing would be the karaoke that happens every Sunday night across the road from my house, a lot of inner city people giving it all they've got.
On what occasion is it OK to lie?
To get yourself out of trouble and not get arrested!
What do you consider the greatest work of art?
Wes Anderson's Fantastic Mr Fox.
What's your guilty pleasure?
Electronics — some sort of effects unit or midi key controller, or something that will make unusual noises or take an unusual picture.
Who is the love of your life?
A little thing called travel.