WE'RE DEFINITELY going to have fun piling on the pounds this Christmas...
Everyone knows of Baileys; we've all enjoyed it in a coffee, over ice or stirred it into hot chocolate, particularly when the festive seasons starts coming up.
You've probably heard of their other flavours too-- Chocolate Luxe, Orange Truffle, Salted Caramel (the delicious list goes on).
You might even have used Baileys in a sweet, boozy recipe (Our favourite has to be the super-chocolatey Guinness and Baileys cake).
But no matter how big a fan of the Irish cream you are, Baileys has so many products it's hard to keep track of them all-- so we've done the work for you.
From profiteroles to eclairs, truffles to gateaux... here are 14 delicious Baileys products you've never heard of (But will definitely want to try).
Baileys Salted Caramel Profiteroles
Yeah, that sentence just got better and better with every word.
Baileys Extra Thick Cream
Top off that Baileys hot chocolate with some extra thick Baileys cream! Don't mind if we do...
Baileys Chocolate Truffles
Just to make this mouthwatering treat even better, you can buy a gift set which includes a Baileys glass and a mini bottle of the Irish cream.
Baileys Choco Leibniz Biscuits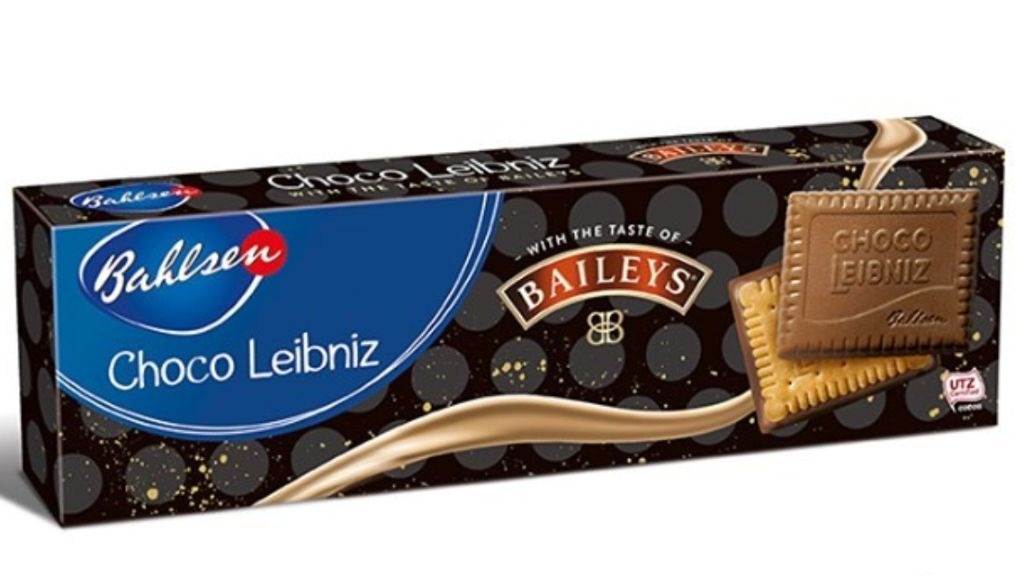 It happened: One of the world's best drinks teamed up with one of theworld's best biscuits. The result? As fantastic as you might think.
Baileys Christmas Yule Log
Okay, maybe you have heard of this one-- it made quite a splash when it first hit the shelves at Christmas last year. But it's still worth mentioning, because...well, it's a Baileys chocolate Christmas cake!
Baileys Marbled Cake
If you like Baileys cheesecake (And lets face it, who doesn't?), this sweet, crumbly, velvety Baileys cake will definitely be a hit.
Lir and Baileys Chocolate Selection
Lir chocolates might not have the same worldwide recognition as fellow Irish chocolates Cadbury's, but one bite of this and you'll have a new favourite.
Baileys Pouring Cream
Just to make those countless Baileys cakes recipes even sweeter...
Baileys Salted Caramel Cupcakes
Bring these into the office and you're suddenly everyone's best friend.
Baileys Candle
Okay, okay, not exactly a 'delicious' product because you really shouldn't be eating a candle. But it smells AMAZING-- and you might be tempted.
Baileys Eclairs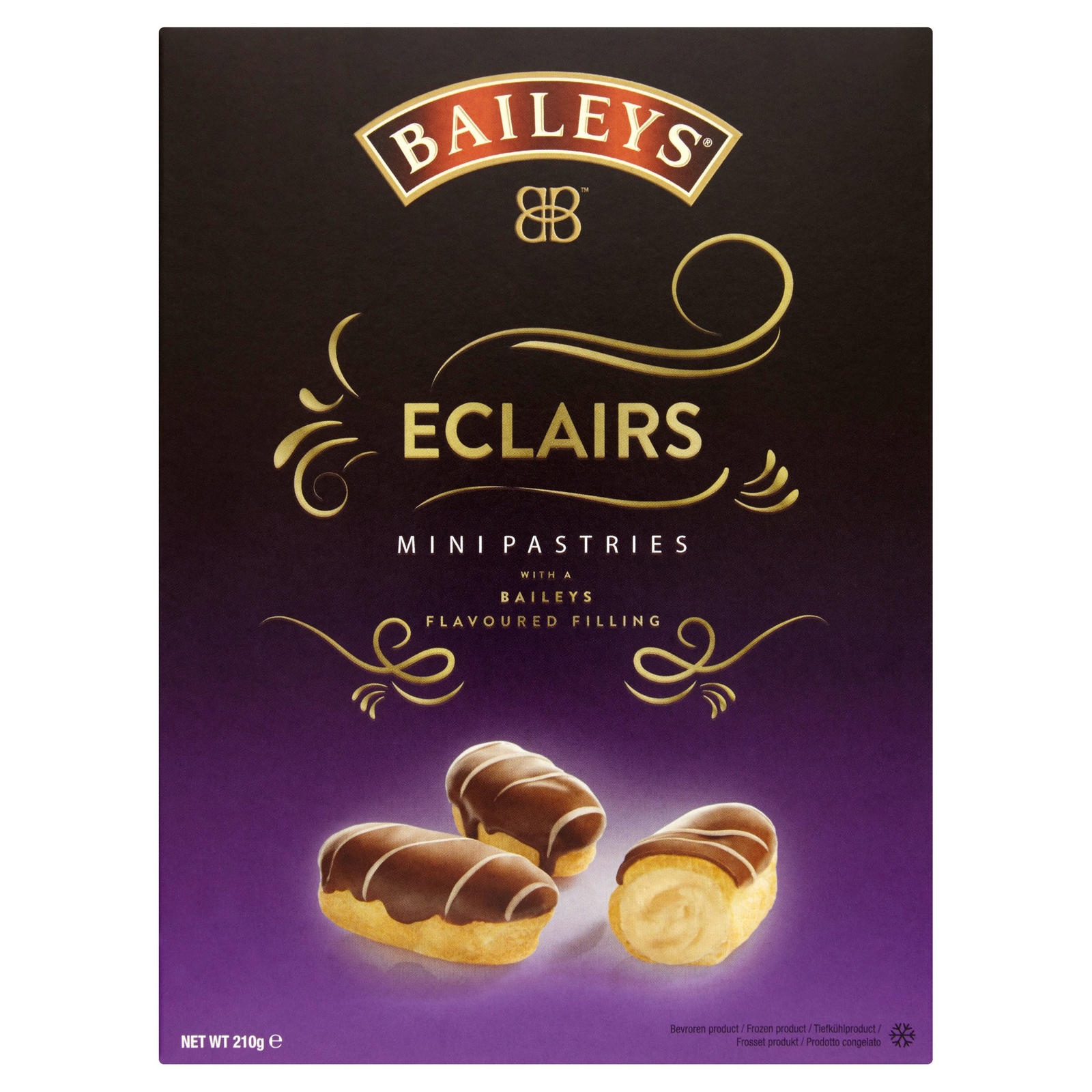 Ever wondered 'How could they possibly make eclairs better?' Well now you have an answer.
Baileys Ice Cream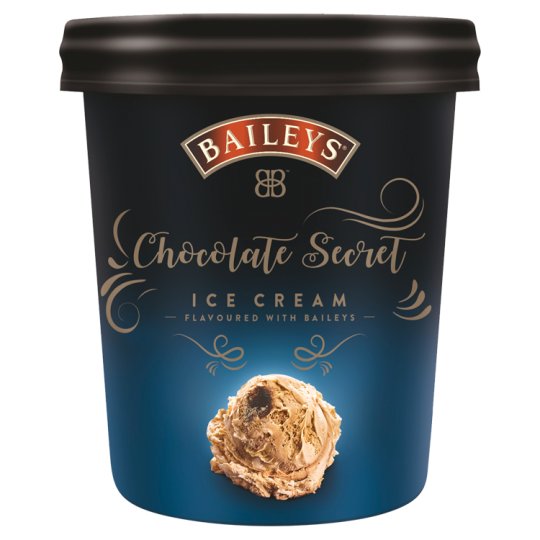 Who cares if it's the middle of winter? 'Tis always the season for Baileys ice cream!
Baileys Profiterole Gateau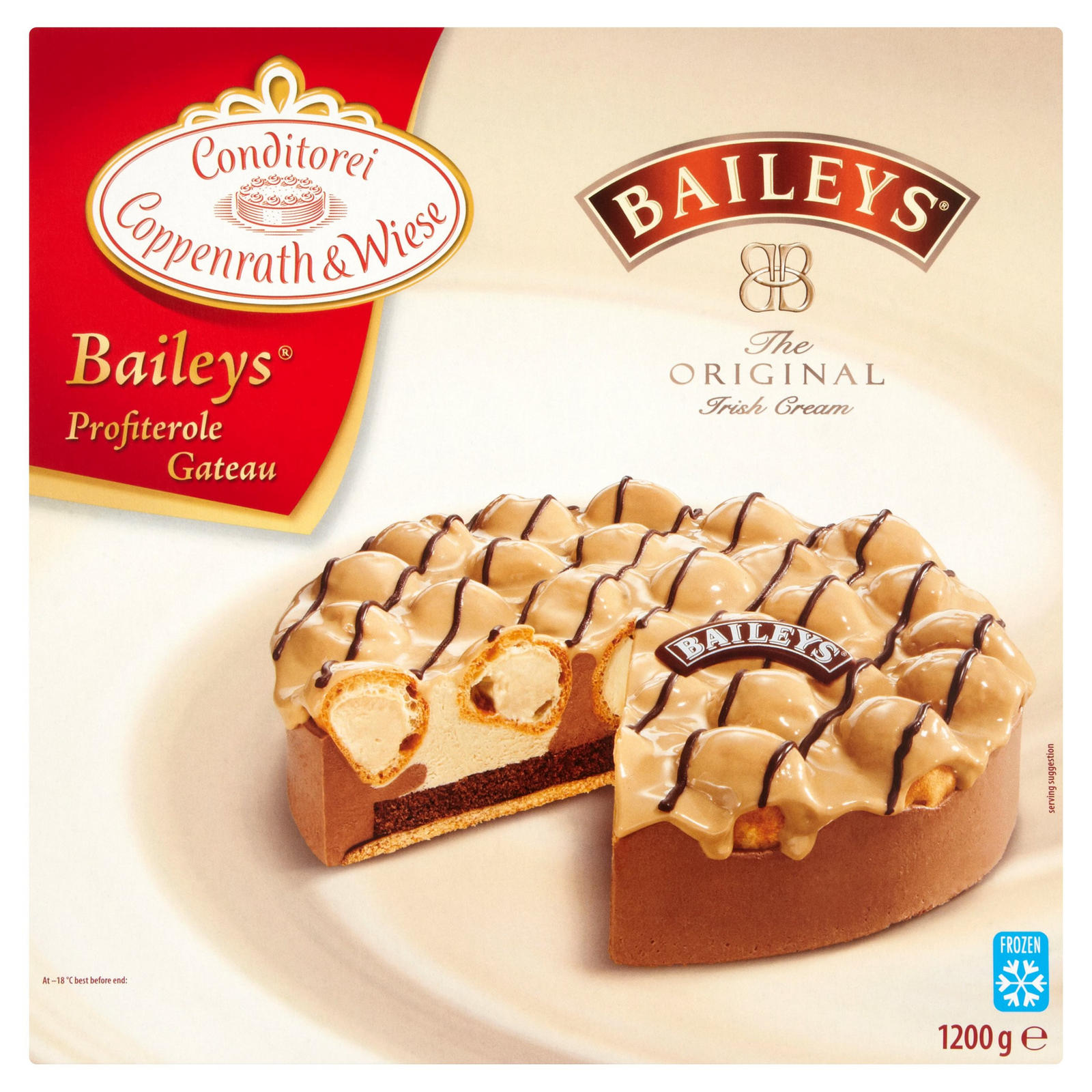 Whoever came up with this is a genius. That's all we can say about it.
Baileys Chocolate Creme Treat Bars
What else can we say but YES PLEASE?