CARAMEL is a winning foodstuff isn't it?
I mean, who doesn't love a slice, or a sip, or a bite or a spoonful?
Effectively just cosy sugar, you can chuck it onto or into almost anything, and make it better; milkshakes; corn; broccoli - you name it!
And this delightful pound cake is no different. The partnership of caramel icing and creamy Baileys is a match made in heaven.
The end result is a cake that's soft, moist and - sorry to be a little cliche - but it really is 'melt in your mouth' stuff, and will undoubtedly go down a treat with the family at Christmas.
If it's got your name on it, here's how to make yourself, courtesy of Live Love and Sugar: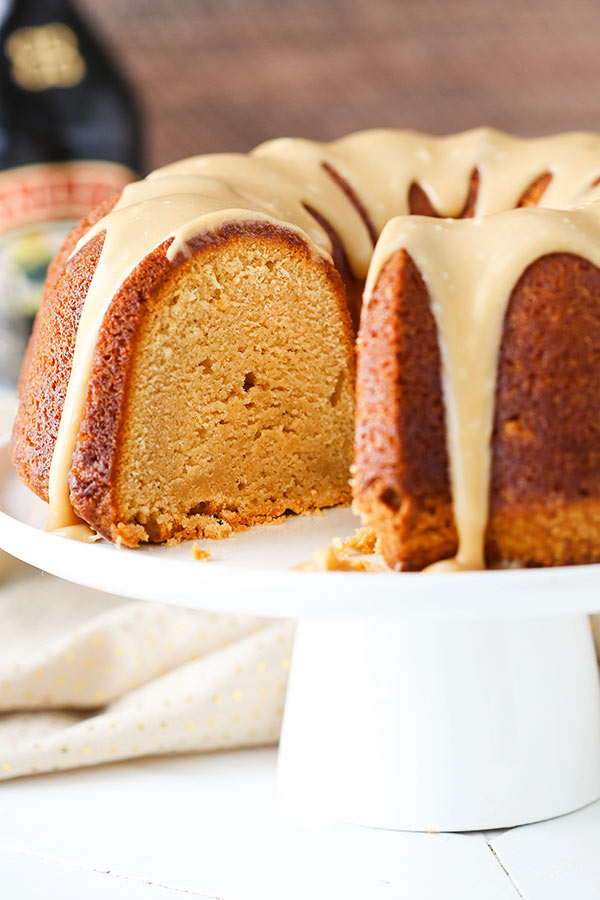 What you will need:
For the cake
1 1/2 cup

s (336g) unsalted butter, room temperature

2 cup

s (450g) light brown sugar, packed

1 cup

(207g) sugar

5

large eggs

3 cup

s (390g) all purpose flour

1 tsp

salt

1 cup

(240ml) Baileys Irish Cream

2 tsp

vanilla extract
For the caramel icing
2 tbsp

(28g) salted butter

1/3 cup

(75g) light brown sugar, packed

1/2 cup

(120ml) heavy whipping cream

1/2 tsp

vanilla extract

2 tsp

corn syrup

3/4 cup

(86g) powdered sugar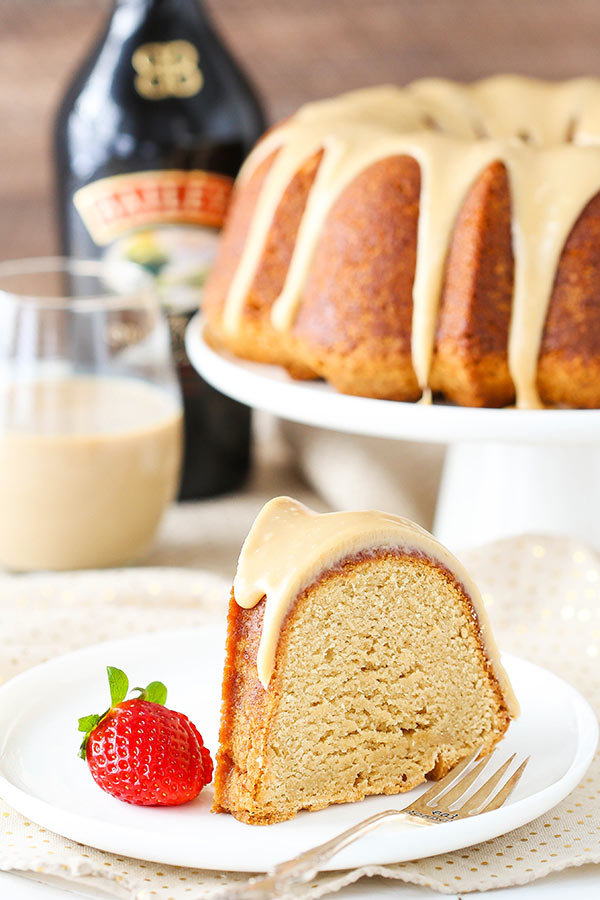 How to make it:
Preheat oven to 325°F (163°C) and prepare a 10-14 cup bundt pan with non-stick baking spray.
In a large mixer bowl, cream butter and both sugars together on medium speed until light and fluffy, for about 5 minutes.
Add eggs one at a time, mixing until well incorporated after each. Scrape down the sides of the bowl as needed to make sure things are well combined.
With the mixer on low, carefully add the flour and salt and mix until just combined.
Add the Baileys and vanilla extract and mix until combined.
Spread the batter evenly into bundt pan and bake for 78-82 minutes or until a toothpick inserted into the center comes out moist but mostly clean.
Allow the cake to cool for about 10 minutes, then invert cake onto cooling rack to cool to room temperature. Brush the top of the cake with Baileys, if desired.
To make the icing, combine all ingredients except for the powdered sugar in a small sauce pan.
Heat on low until sugar is melted, then turn heat to medium to bring to a boil.
Boil for 3 minutes, stirring occasionally, then remove from heat and immediately pour into a heat-proof glass bowl.
Whisk in the powdered sugar and allow to cool slightly and thicken. If you find your icing to be a little thick, just add a touch more water to thin it back out.
Drizzle the icing over the cake while the icing is still a little warm. It will be too firm to pour and get a nice drizzle if it cools completely.