SPICED BEEF is unmistakable Irish tradition.
And most people familiar with it would agree, your mam made the very best, didn't she?
For anyone who doesn't know, it's a variety of salted beef, cured with spices and often boiled or steamed in Guinness (cliche, we know).
Recipes are passed down from parent to children, and you'd do very well to find an house without a plate of the stuff on the Christmas table, particularly in Co. Cork, where the tradition began.
Anyway, we think we've found a delightful variation here, and we want to share it with you all.
Here's everything you need to know, courtesy of Oregon Live: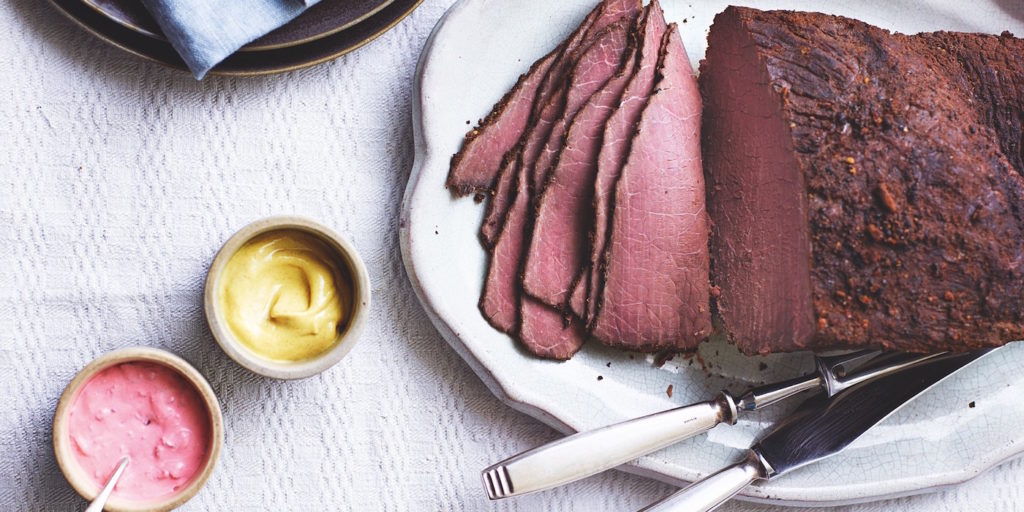 What you will need:
1 beef boneless rump or top sirloin roast (about 6-1/2 pounds).
1/3 cup firmly packed dark brown sugar
3-1/2 tablespoons allspice berries
2-1/2 tablespoons black peppercorns
3-1/2 tablespoons juniper berries
1 teaspoon grated nutmeg
2-1/2 tablespoons cloves
1 tablespoon saltpeter
1/3 cup sea salt
1 turnip, peeled and coarsely chopped
How to make it:
First prepare the beef: Trim the meat of any excess fat.
Rub the sugar well into the beef, then place in a bowl, cover with plastic wrap, and refrigerate for 12 hours.
The following day, using a mortar and pestle, grind together the spices, saltpeter, and salt.
Rub the spice and salt mix over the meat, re-cover, and refrigerate for 6 to 7 days, turning daily.
Transfer the beef to a large, heavy-bottomed saucepan, add the turnip, and cover with cold water.
Bring to a boil and then let simmer for 2 hours.
Lift out into a serving dish and let cool.
Serve cold.