FORTY years ago today, Bobby Sands passed away following 66 days on hunger strike.
The 27-year-old IRA dissident was incarcerated at HM Prison Maze (also known as Long Kesh) in Northern Ireland following arrest for his involvement in the 1976 bombing of the Balmoral Furniture Company in Dunmurry.
He was sentenced to 14 years imprisonment in 1977, but wouldn't survive to see release.
In 1981, Sands lead a group of 22 other inmates in a hunger strike, demanding a number of benefits which would see them granted 'political prisoner' status (as opposed to 'criminal' status), and would free them from some ordinary prison regulations.
The strikers' five demands were:
The right not to wear a prison uniform
The right not to do prison work
The right of free association with other prisoners, and to organise educational and recreational pursuits
The right to one visit, one letter and one parcel per week
Full restoration of remission lost through the protest
The strike itself began on March 1, and of the 23 men taking part, 10 would die.
The story captured the hearts and minds of many in the Irish public at the time, particularly as five days after the strike began, independent Republican MP for Fermanagh and South Tyrone, Frank Maguire, died – leaving a parliamentary seat open to contest.
In the by-election that followed, Sands stood as the Anti-H Block candidate and, due to massive attention his story had garnered, actually won a seat in the British House of Commons, despite the fact that he was incarcerated.
Despite the considerable media and public attention surrounding the protest, British Prime Minister Margaret Thatcher was unwilling to negotiate with the strikers.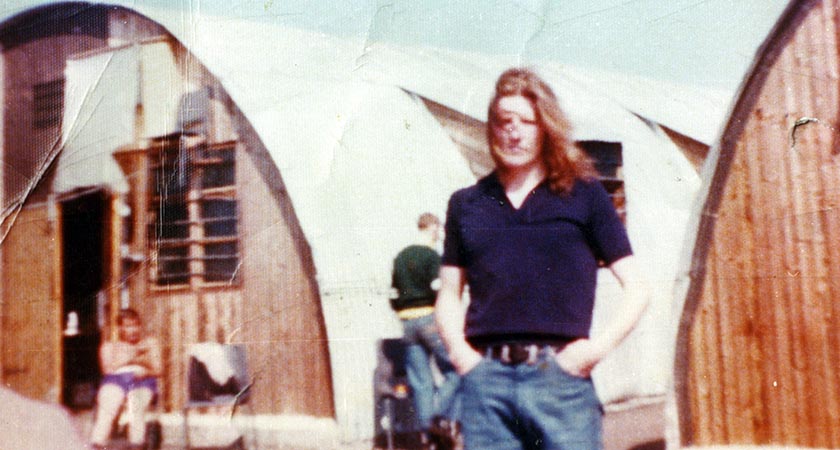 "We are not prepared to consider special category status for certain groups of people serving sentences for crime," she said.
Following Sands's election win, the British government introduced the Representation of the People Act 1981, which prevents prisoners serving jail terms of more than one year in either the UK or the Republic of Ireland from being nominated as candidates in British elections.
On his 66th consecutive day without food, Bobby Sands succumbed to starvation on May 5, 1981.
Riots immediately broke out across Northern Ireland, leading to a milk lorry being stoned in the New Lodge area of Belfast. Its driver, 45-year-old Eric Guiney as well as his 14-year-old son Desmond were killed.
Sands' funeral attracted 100,000 mourners from throughout the country, and his death sparked a new surge of IRA recruitment and activity and an immediate escalation of the Troubles.
In response to a question in the House of Commons on the day of Sands' death, Prime Minister Thatcher said, "Mr Sands was a convicted criminal. He chose to take his own life. It was a choice that his organisation did not allow to many of its victims".
Strictly speaking, the strikes failed to achieve their objectives, but Sands' unprecedented democratic victory and perceived martyrdom amounted to a considerable propaganda victory for the republican cause.