FORTY years ago today, Bobby Sands, along with 22 other inmates at Long Kesh/Maze Prison, elected to go on hunger strike until five of their demands – to be afforded political prisoner status – were met.
Of the 23 men that embarked on this radical course of action, ten would die as a result.
A hunger strike had taken place the previous year, in 1980, when men and women in Armagh Prison campaigned – unsuccessfully – to be treated as political prisoners.
This time round the prisoners changed tack, striking on an incremental, person-by-person basis instead of as a collective, which helped to rally local, national, and then international sympathy for their story – as individual underdogs up against a system determined to crush them.
The story captured the hearts and minds of many in the Irish public at the time when, at 27 years of age and on his 66th consecutive day without food, Bobby Sands succumbed to starvation on May 5, 1981.
His funeral attracted 100,000 mourners from throughout the country.
Who was Bobby Sands?
Sands was born on March 9, 1954, in Rathcoole in North Belfast, a majority loyalist area. His family had managed to keep its Catholicism under wraps until the mid-1960s, when sectarian tensions began to bubble up and they soon became a target – forcing them to move home when Bobby was just ten years old.
Despite having always had protestant friends, the young Sands would learn the hard way that once they reach a certain pitch, society wide sectarian divisions can trump individual relationships: his protestant friends peeled away, and he soon began to only associate with Catholics.
By the time he turned 18 in 1972, Sands – who had already been held up at gunpoint by loyalists who called him "Fenian scum" – joined the Republican movement.
He wrote: "My life now centred around sleepless nights and standbys dodging the Brits and calming nerves to go out on operations. But the people stood by us. The people not only opened the doors of their homes to lend us a hand but they opened their hearts to us. I learned that without the people we could not survive and I knew that I owed them everything."
In October 1972 he was arrested for the possession of four handguns and spent the next three years in Long Kesh prison – where he was treated as a political prisoner.
During his first stint behind bars, Sands learnt the Gaelic language and read voraciously.
Upon being released in 1976, he became a community activist in the Twinbrook area and once again began working with his local IRA unit.
Within six months of his release, the now budding dissident was arrested again after being captured by the RUC following a gun and bomb attack.
Despite undergoing brutal interrogation, Sands refused to provide any information other than his name and address.
After being held on remand for 11 months, his case finally came to trial in September 1977, but he refused to recognize the court, as he had done during his first trial several years earlier.
Though the authorities were unable demonstrate Sands' involvement in the bomb attack, he and the three others was arrested with at the time were each sentenced to 14 years in prison for possession of a handgun – that was involved in the gun-battle – found in the car they were in at the time.
Returning to prison this time would be a different experience for Sands, as the "political prisoner" status of those charged with terrorist acts had been removed – sparking five years of protest by convicted paramilitary prisoners.
The withdrawal of "Special Category Status" by the British Government meant that these prisoners were no longer afforded the privileges given to prisoners of war, such as wearing civilian clothes and being exempted from prison work.
What began in 1976 as a blanket protest in which prisoners refused to wear prison uniforms, soon escalated to a dirty protest by 1978, where prisoners refused to wash and smeared faeces over the walls of their cells – otherwise known as a "slop out".
Following this, the first hunger strike began in October 1980.
The strikers' five demands were:
The right not to wear a prison uniform
The right not to do prison work
The right of free association with other prisoners, and to organise educational and recreational pursuits
The right to one visit, one letter and one parcel per week
Full restoration of remission lost through the protest
It soon became clear that the British Government had no intention of upholding a previous commitment to meet these demands, which caused a second hunger strike to begin.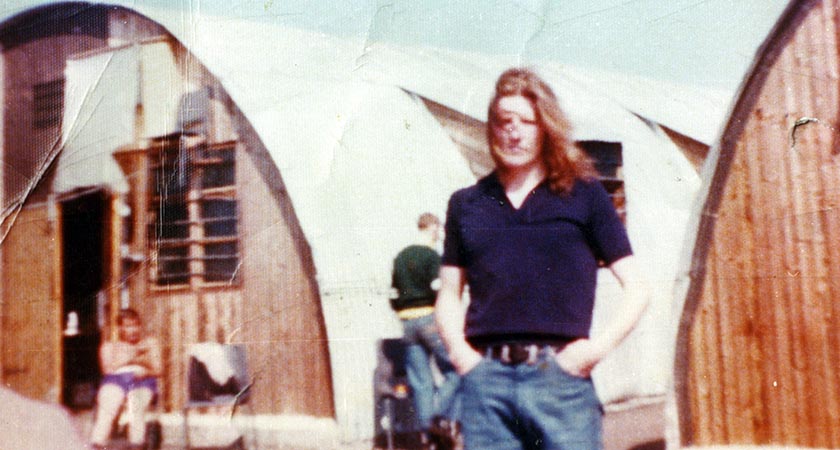 Five days after Sands stopped ingesting food, the independent Republican MP for Fermanagh and South Tyrone, Frank Maguire, died – leaving a parliamentary seat open to contest.
In the by-election that followed, Sands stood as the Anti-H Block candidate and won a seat – triumphing over the Ulster Unionist Party candidate Harry West – in the British House of Commons.
Despite the considerable media and public attention surrounding the protest, British Prime Minister Margaret Thatcher was unwilling to negotiate.
"We are not prepared to consider special category status for certain groups of people serving sentences for crime," she said.
"Crime is crime is crime, it is not political."
After 66 days on hunger strike, Bobby Sands died of starvation on May 5, 1981.
Despite several more such deaths, Mrs Thatcher did not accede to the strikers demands.
Strictly speaking, the strikes therefore failed to achieve their objectives, but Sands' unprecedented democratic victory and perceived martyrdom amounted to a considerable propaganda victory for the republican cause.