THIRTY FOUR years ago, a tourist took a photo of four Irish children in Tarbert, County Kerry, and their identities were always unknown—until now.
A Facebook status posted by Tarbert.ie on Wednesday described how, in 1985, two friends were waiting for a ferry when their camera was spotted by a group of four young children. In pure mischievous Irish fashion, the kids asked for a photo to be taken of them, and the photographer obliged.
Almost 35 years later, the photo has resurfaced with a plea to find the children, who would now all be aged in their forties.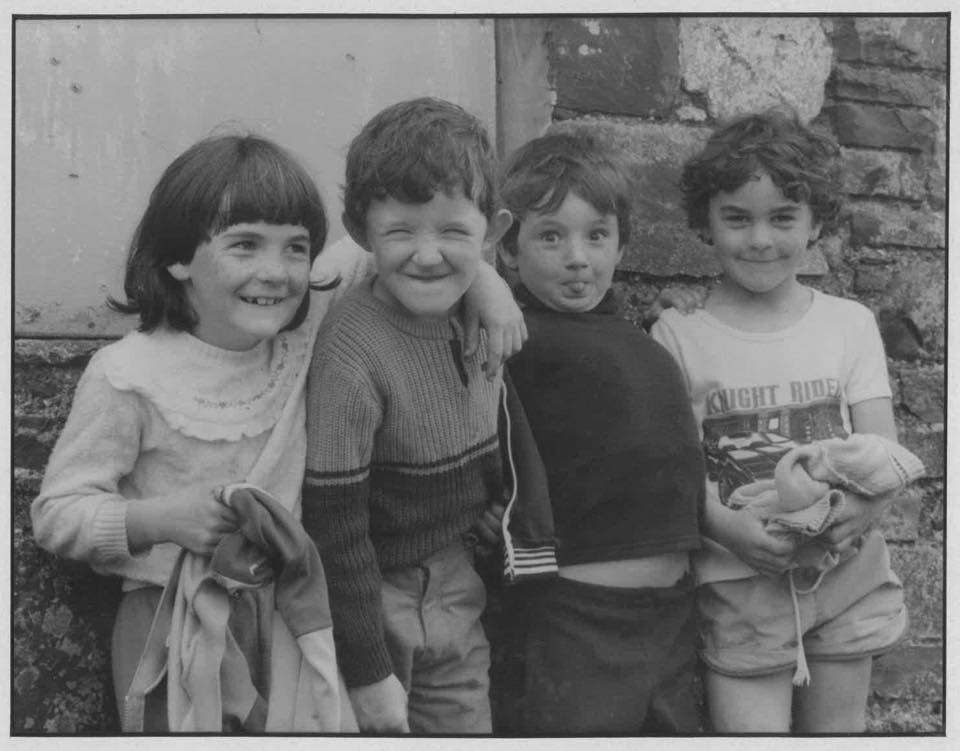 In any other country, it's likely the photo would never have found its way back into the lives of the photograph's subjects—but this is Ireland after all, where everyone has connections to everyone else, and within a few short hours the mystery was solved.
Jennifer Scanlan commented revealing she was the sister of two of the subjects and identified all four children as her brothers Derek and Kenneth O'Gorman, as well as siblings Josephine and Tomas, who are all from St Patrick's Terrace in Tarbert.
She also tragically told of her brother Derek's premature death aged sixteen, just a few years after the photo was taken.
In a heartwarming twist, the daughter of one of the photographers, Rae Bell, also commented, promising to send the photo via post from America to Ms Scanlan's home in Ireland.
A rare and bittersweet gift for Derek's family, allowing them to combine the past with the present and make new memories with someone no longer with us.
Only in Ireland.