DURING a period of five years spent working in the highly-pressured, fast-paced television industry in Australia, author John Connell developed depression.
The Co. Longford native, who was 23 at the time and living in Sydney, admits that it was simply down to doing too much, claiming the episode that brought it all to the forefront was a panic attack.
"For anyone who never had one you think you are losing your mind," he told The Irish Post this week, "but it was all down to overwork."
He explains: "I was working at two different broadcasters and in the process of setting up a production company, then I ran that company with ten employees - so it was a very busy time.
"It was simply down to doing too much, I suppose when you are young you want to do it all and its exciting, but it all turned into a bad time unfortunately."
However, that bleak period in Connell's life is but a distant memory now, as the former journalist has since returned to his hometown and the farm that has been in his life since birth, which he claims saw him start to enjoy life again.
So impactful has the move been for Connell, who now runs the family's cattle farm in Ballinalee with his parents, that it inspired him to write a book.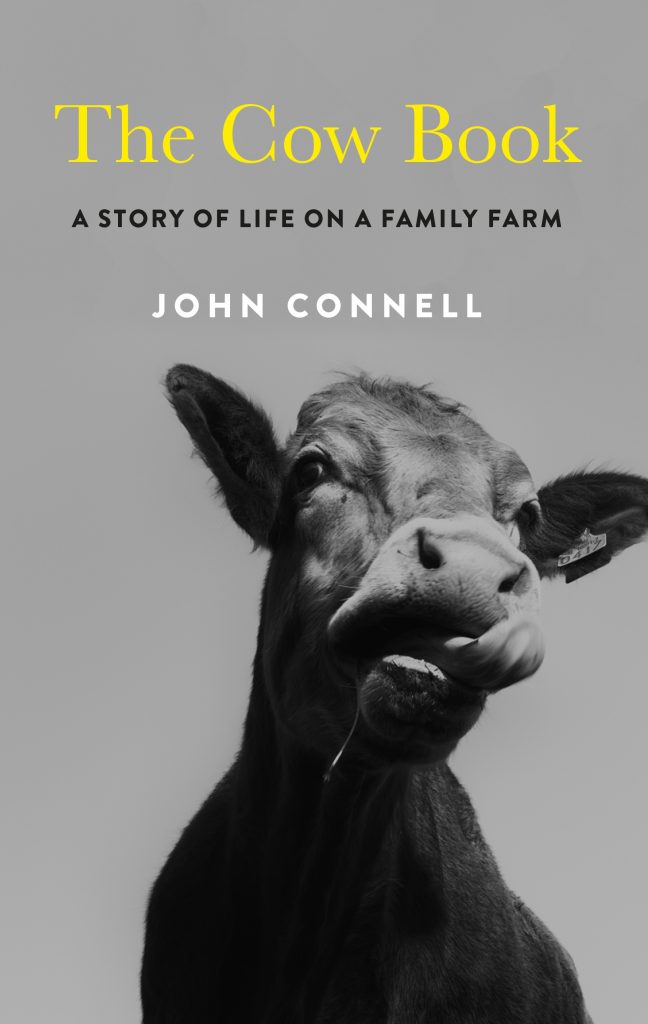 The Cow Book, however, is no ordinary autobiography, it is a homage to the cow and the power of getting back in touch with nature.
"Looking back, what happened in Australia was the best thing that ever happened, as I began to appreciate life a little bit more and I began to enjoy things a bit," he said.
"I made changes, I came home to farm and work on a book, and in the process I got back in touch with nature.
"I found the healing quality of it, and also in rural life and in my neighbours, who were so wonderful, and my family."
Being back in rural Longford brought an immediate change of pace to life for Connell, who had known the bustling city life of Sydney for half a decade.
But rather than missing the noise and busyness of it, he found sanctuary in the comfort of his cows and the company of the people of his village.
"People talk about rural isolation but that was not the case for me, when I came back I found that rural people were really welcoming, open, friendly and wanted to help," he said.
"They were the people who really brought me back. Lots of us come from a rural background, being Irish – and it is the greatness of community that Irish people have that really helped."
The cows helped too, he admits.
"We are beef farmers, so we have had cows all my life," he says.
"I have always really liked cows. The first chapter in the book is about me delivering my first calf at 29. I was old at 29 to be doing it myself, really, but it's a kinds of rite of passage.
"The cows are essentially the story of the life we live here, but they are also a means for me to tell the story of my own life as well, and my family's life.
Seeing the importance of the animals in Connell's life, it was his agent who gave him the idea to write about them.
"I had published my first book in Australia," Connell explains, "then after I had come back to Ireland I was working on another book and had begun farming again.
"My agent said 'why not write a book about the cows?'
"I didn't think anyone would be interested in it, but I wrote the first chapter and I found it compelling. Other people did too. So really it was that old cliché of write what you know – the thing that had been in front of me my whole life – and I began to write that story.
"Really it was about a man who was really in love with life talking about the joy of nature and being in the world and then reflecting back on the bad time in life that had been a few years previously."
In the book, which was published last month and immediately became a bestseller, topping Ireland's book charts, Connell has attempted to provide an insight to the history of the cow and their continued importance to the human world.
"There's a chapter in the book on the history of the cow," he says, "and that side of the book is about showing an alternate history of humanity."
"I wanted to show how we have lived alongside this animal and we use it all the time, even in the modern day - whether it is drinking a glass of milk or getting into your car and putting your hands on the steering wheel, which is made of leather.
"So the for me it's also the story of the cow, what I call the hidden member of the family – they have been there for all our time.
"There is not another animal that we have had such an intimate relationship with."
The Cow Book by John Connell is published by Granta Books, priced at £15,99.